Planets Explained: Why Anil Ambani's Reliance Capital Enters Insolvency?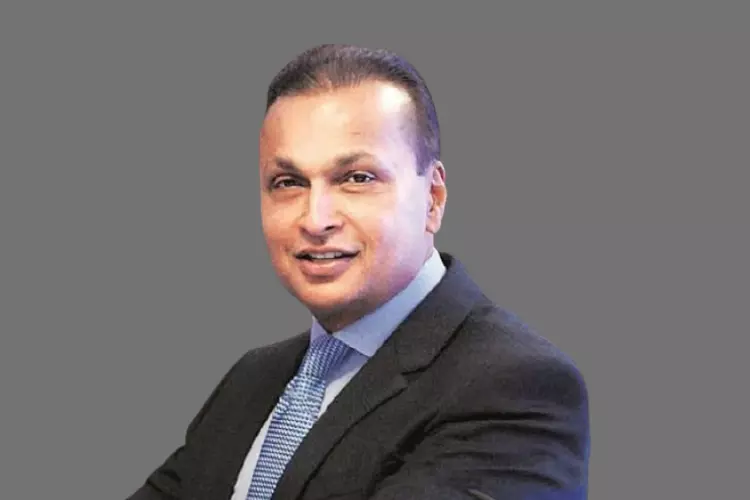 Do you know that these days the planetary condition for Anil Ambani, the younger brother of India's richest man, Mukesh Ambani, is not going well? On Monday evening, the central bank said it had replaced the financier's board controlled by Anil Ambani, appointed an administrator, and would shortly refer the business to the bankruptcy tribunal.
On the one hand, Mukesh Ambani's net worth is increasing day by day, while the Reserve Bank of India would shortly declare Anil Ambani's company Reliance Capital Limited as bankrupt. Let's see which planets are creating problems in one's life and favourable times for the other.
---
Why Mukesh's Luck Is Strong As Compared To Anil
In Anil Ambani's solar chart, there is a conjunction of Venus and Mars, due to which he is always in the news. In his horoscope, first Saturn passed in front of the Moon, and then it passed in front of Sun and Mercury, then Saturn passed over natal Saturn. This negative transit in his horoscope brought a difficult time for Anil Ambani.
Also, we can say that it is also responsible for the bankruptcy tribunal. Right now, Saturn is transiting in front of Venus and Mars, and now from the place of Karma, this may also increase difficulties for him. However, there is a positive effect of Jupiter that can also be seen in Anil Ambani's solar chart. Due to which he can get help from the government or from his brother Mukesh Ambani.
What career challenges and opportunities will come your way in the year 2023? To know, avail 2023 Career Report
Talking about Mukesh Ambani's solar chart, there is an exalted Sun, Jupiter is in Leo, and the Moon is in Sagittarius. All the three major planets are in the sign of the fire element, which keeps Mukesh active. Due to this planetary position, Mukesh is very hardworking and a workaholic. However, he always remains in controversy due to the conjunction of Sun and Ketu. Jupiter is supporting Mukesh Ambani in the same sense as the transit of Saturn in Anil Ambani's horoscope.
---
Wrapping Up
Anil and Mukesh horoscopes prove that planets can be helpful for one, and the same planet can be harmful to the other, depending on the house it is positioned in. Planets have a high impact on the life of a person; analysing their position can help a lot to make the right decision and progress in life.
Which planets are strong and weak in your kundli? Know with your Janampatri
With Ganesha's Grace,
www.GaneshaSpeaks.com
Talk to our Astrologers First consultation with 100% Cashback
---
---
Get 100% Cashback On First Consultation