McDonald's Will Need To Solve Issues Carefully, Predicts Ganesha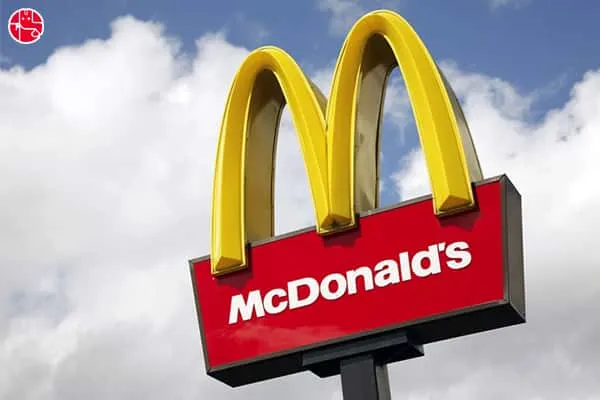 The world's largest fast food restaurant chain McDonald's entered India in 1996 and soon penetrated most parts of the country. But on June 29, 2017 McDonald's food lovers got a serious setback when in an abrupt decision, the company management ordered shutting down of 43 of its 55 restaurants in Delhi. This also means some 1,700 people losing their job. These employees who are going jobless may face a difficult life. But how will your life fare in the near future? Find it out with 2023 Detailed Yearly Report.
---
McDonald's Facing Partnership Issues
This decision is a direct fallout of a lack of coordination between McDonald's and its partner in Delhi operations Connaught Plaza Restaurant Private Limited (CPRL). It is being said that CPRL failed to get the health license renewed, which pushed McDonald's to take such drastic step. This development may impact McDonald's revenue in Delhi region. Are you curious about your financial situation? If yes, access the Free 2023 Finance Report.
This development has certainly cast doubts over McDonald's future in the National Capital Region (NCR). Everybody is now wondering about McDonald's strategic Delhi operations. In order to clear this confusion and help gain an insight, Ganesha has invoked the stars seen what the future holds for McDonald's. So here are the findings.
Beginning of McDonald's Operations in India
Date of Birth: 13th October 1996
Birth Time: Unknown
Place of Birth: New Delhi, India
Surya Kundali

Get Your Hand-written Janampatri By Our Experts
As per the Solar horoscope of McDonald's, Mercury, Rahu and Sun are placed in the first place i.e. in Ascendant. That may be the reason why this company has faced several challenges in India. Whether it's the dispute with competitors, the issue related to french fries or problems within the management, McDonald's has been in news on several occasions. As per the astrological analysis, the reason for these problems may be the trine of the planets (Mercury, Rahu and Sun) which is formed in its horoscope.
---
Planetary Positioins May Make Things Difficult For McDonald's
The other point is McDonald's has been doing business in India by entering into partnerships. So, it's very much required that the partnership house in its horoscope should stay in an auspicious situation. However, in the company's seventh house (also called the partnership house), Saturn and malefic Ketu are in conjunction. That is why some or the other problem emerges for McDonald's in issues related to the partnership. There may be more sudden and unexpected developments on this front.
Using the astrological analysis, it is found that the Lord of McDonald's financial matters Venus gets polluted when he enters the expenses house. That is why there are fewer chances of growth opportunities and more chances of losses. When the non-peaceful trine of Sun-Mars-Mercury passes through the government and profession houses, there emerge problems related to license and employees.
In McDonald's horoscope, transiting Jupiter is not peacefully placed in the Ascendant place. In the coming days, Venus will get back it's lost strength. So, these favourable planetary positions may turn McDonald's situation better than before after 10th July 2017.
---
McDonald's May Adapt New Methods To Increase Revenue
However, post-October 2017 the company's management will have to take very careful decisions in matters related to internal issues, expansion, the relationship with employees, production capacity and other issues. If things deteriorate on these fronts, the company may stand to lose badly in the long term.
But the good part is in September 2017, Jupiter will enter Libra sign which is the company's finance place. The entry of the great Jupiter in the house of finance may cause the company to make monetary gains. McDonald's will employ new methods and include more varieties in its menu which may increase the company's revenues. In short, the coming time may be challenging for McDonald's, so the company will need to maintain balance on all the fronts and then move ahead.
With Ganesha's Grace,
Dharmeshh Joshi,
The GaneshaSpeaks Team
For Instant Solutions! Talk To Astrologer Now.
---
---
Get 100% Cashback On First Consultation