What do the stars predict for the mobile market future with the launch of Realme 6 Pro?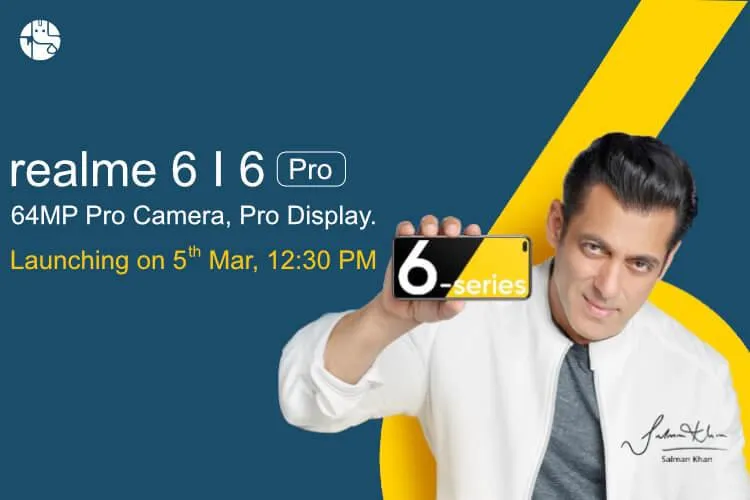 Smartphones are now capable of acting as standalone computer devices. They can not only make phone calls but also send emails,pictures and text messages.The World of Technology has shown no sign of slowing down and practically every device that is available today is somehow tied to an advanced version of gadgets. New advancements in the mobile world are changing its future.
Realme is gearing up with the launch of Realme 6 Pro on the 5th of March ,2020 in New Delhi.This will be another feather in its cap.Its enhanced specifications could take centre-stage as this smartphone has the most astonishing features. It has a 64-megapixel main camera.The presence of a 64-megapixel main camera suggests that more powerful Realme 6 Pro might also pack one, or even be more capable of imaging hardware.Moreover, it has a flaunting hole-punch display. The pill-shaped cutout is also an indication that the upcoming Realme phone will pack a camera setup.Mr Madhav Sheth, the CEO of Realme,tweeted about "ProDisplay", which is most likely hinting at an upgrade in the display quality and characteristics over the Realme 5 series.Similarly, like PocoX2 , Realme 6 Pro has thin bezels and a pill-shaped hole-pinch.It is equipped with a 4,300 mAh battery. The shape of the holepunch makes it clear that Realme 6 Pro series phones will have dual selfie cameras as well as a high refresh panel.This phone is remarkably going to create a sensation in the mobile world , as it has more advanced features and hardware. Bollywood sensation ,Salman Khan, its brand ambassador, will be the promotional face on the go.
An advanced version of the latest gadgets is what attracts a normal man even if he's not in going for it.His curiosity leads him to know more about the product that is going to be introduced shortly in the market. New trends and adapting to these trends is recreating a new hi-tech world! Let's explore to see how Realme 6 Pro will fare in the competitive mobile market? Will it be a new trend-setter in the innovative world of technology? What do astrologers predict about its saleability?
How will your finances shape in future? Get a detailed report now!
---
Astrology Details used for the prediction:
Launching Date :- March 5
Launching Time :- Unknown
Launching Place :- New Delhi
---
SURYA KUNDALI
Get Your Hand-Written Janampatri By Our Experts.
---
Astrological Predictions:
The directional strength of planets will be very high at the time of launch of Realme 6 Pro. Mercury and Sun will be placed in the rising or Ascendant Aquarius. The transition of Jupiter, the planet of wealth ,will take place in its own house with Mars and Ketu.But with the business planet Mercury going retrograde,Realme 6 Pro ,may not be able to get the proposed response post its launch.Moreover,it may not deliver the desired results of mass appeal as expected by the manufacturers. SAR rate issues may resurface as realme 5 series phones sold at a considerably high SAR which is extremely injurious for the human tissue.
However, Realme 6 Pro may get appreciation and a big market in India. The mobile market predictions say it will give a challenging time to its competitors but, will have to struggle in the long run to survive.It may fail to retain its top most position as tech-savvy people may loosen their grip in its features.Although, it may make commendable business as far as its market price in India is concerned.Affordability will be a major aspect for an increase in sales. The Surya Kundli denotes Jupiter 's generosity in the 11th house, the house of financial status.Thus, Realme 6 Pro will be able to grab eye-balls and sustain excitement among mobile enthusiasts. Its price in India will create a good future for mobile phones in the market ,as they may continue to attract huge crowds due to the affordability rate ,after its launch.
With Salman Khan as its brand ambassador, the phone is likely to get a good initial push in its sale. The popularity of the actor may add glamour to the saleability of the phone. People get connected to a product if a famous personality has it as its ambassador. Salman Khan, the heart-throb of millions ,may be an important factor in promoting and enhancing the financial performance of Realme 6 Pro.There may be an inflated income chart with rising profit margins. With the dashing and ravishing Salman Khan promoting the phone, markets may run on a bullish trend as people may get propelled to buy it. An overwhelming response from customers may induce a lead in sales in the mobile market. To sum up, Realme 6 Pro may give a boost to the future of mobile phones.
Are you curious about your future? Talk to an Expert Astrologer now!
With Ganesha's Grace,
GaneshaSpeaks.com
---
---
Get 100% Cashback On First Consultation