Travel Destination As Per Your Zodiac Sign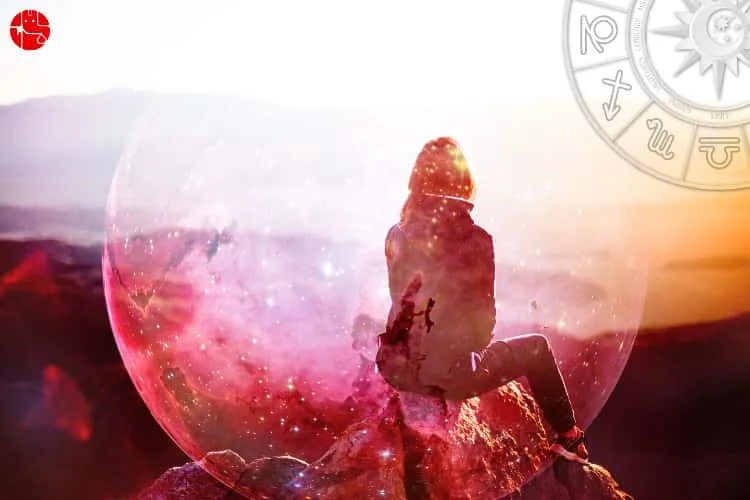 Want to go for a vacation but not sure about where to go? Then its time to follow your stars. If your horoscope can predict what's next, then why not look to the zodiac to know where to book your next trip? Whether you're an adventure-seeking, luxury-loving or nature-loving, your personality can be interpreted by your zodiac sign. Astrology can predict what kind of traveller you are and there just might be a destination aligned to stars. Here you will get to know where you should travel solo based on your zodiac sign.
Want to know a perfect destination as per your zodiac sign? Talk to our astrologer.
---
Aries: Brave enough to try sporty activities!
Aries thrives off of some sort of daring activity like cave diving, bungee jumping, skydiving, river rafting, the list goes on! Known for bravery, Aries can think anywhere where they can do something that brings out the excitement in their life. Aries always love a good challenge and so they are ready to go as long as there is some sort of adventure. Since their energy level is very high so the recommended places for them to…. Continue Reading
---
Taurus: Loves to indulge in sensual pleasures like good food and drink.
As a Venus-ruled sign, they love to eat and drink and shop always make them explore and plan things well in advance. Taurus is an Earth sign and is connected to nature, so they enjoy the scenic views. They are also creative, determined where they want to go and are also independent. Travel destinations for them are….Read To Explore
---
Geminis like to travel with their friends and family. The Gemini travellers are attracted to the places which are rich in culture. Geminis are also air signs which means they love quickly bouncing from one place to the next. They usually get bored sticking to the same place over days.
They should try going to the destinations like….
---
Cancer: The most sentimental travellers
Water and water everywhere is what makes Cancerians fall in love with the place. He or she is always ready to travel with you if you propose a beach holiday. They are the most sentimental travellers you will come across. Cancer people should seek for a leisure holiday in… Read on
---
Leo: The royal and fierce Leos have a thing for luxury
A luxury loving Leos love a place where they can be their most royal, regal, and naturally fierce selves. They need vacations which allow them to roam like kings. They mostly like to travel in a group and love music. Here are places Leo should explore to Channelize your energies….Continue Reading
---
Virgo: The one who will create an impeccable itinerary.
A Virgo is having flawless planning skills and all the travel plans are properly managed by them. A Virgo will often go for a trusted tour operator and will always carry all such things which a normal traveller won't think about. They love a well planned and well-executed project. They should prefer a skilful holiday in …….Continue Reading
---
---
Scorpio: The most passionate and philosophical travellers
Scorpio loves enjoying water sports or outdoor activities. They also love small charming towns full of nature's beauty. While travelling they are a bit reserved. They can withstand any climatic condition. So they should try going to the destinations like….Continue Reading
---
Sagittarius: Inborn travellers and love both adventure and leisure holidays.
While travelling they seek for peace but in reality, they are the most talkative people. Restless, passionate and hustler Sagittarians are ruled by the biggest planet Jupiter which makes them the known wanderers. They use to get bored quickly but are adventure lovers. Ganesha suggests you take a long break and set off backpacking to destinations like……Read On.
---
Capricorn: Love to visit sophisticated and culturally rich places.
The most ambitious, diligent and driven among the other Zodiac signs are the Capricorns. They love to be accompanied by hi-fi people. Capricorns have incredible stamina and they are always ready to travel those places where things are easily available. This Earth-based sign recharges best when they are alone or in small groups. They love places soaked in culture. For wise and responsible Capricorns, Ganesha suggests you plan a vacation to….Continue Reading
---
Aquarius: Leisure and pleasure is the motto of an Aquarius traveller.
Leisure and pleasure is the motto of an Aquarius traveller. They are hardly solo travellers. They don't really like classic vacations but rather they would prefer exclusive and beautiful vacations. Best places for Aquarians are …….Click To
---
Pisces: Love to remain simple as by their nature
All Pisces people love a place where they can go with the flow and get in tune with themselves. They tend to be very artistic, open-minded, curious, and joyful no matter where they are. They love to remain simple as by their nature. The Pisces is the kindest travellers you will come across and often you will find them helping out others. Places which let them feed their deep imaginative spirits such as stunning….Continue Reading
---
Conclusion
Each of us has a unique personality which is governed by different Zodiac signs. Our personality depicts the traits of the zodiac sign and also the kind of travels you would like to undertake and accordingly we create and live our lives.
To Get Your Personalized Solutions, Talk To An Astrologer Now!
With Ganesha's Grace,
The GaneshaSpeaks Team
---
---
Get 100% Cashback On First Consultation