This Diwali, light up your home with peace & prosperity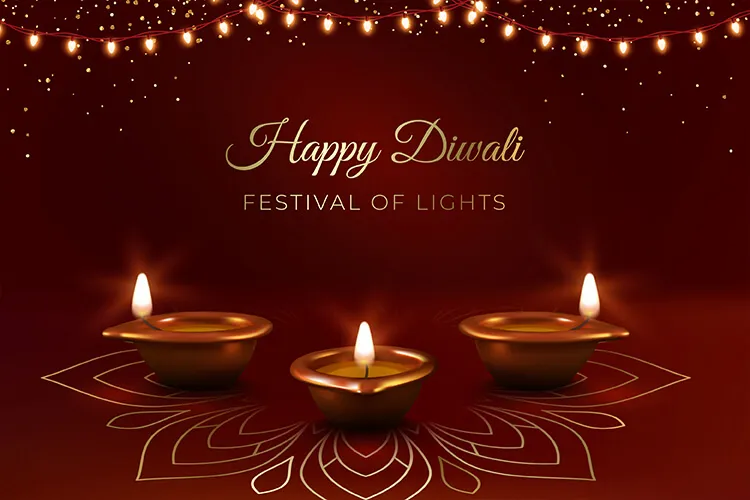 Diwali, the 'festival of lights', is celebrated over a period of five days. Dhanteras is the first day of the five-day festival. Dhanteras is considered as an auspicious occasion to purchase gold or silver, or at least a few utensils. It is believed that new 'dhan', or any form of precious metal, is a sign of good luck. Hindus perform Lakshmi Pooja in the evening and seek the divine blessings of the Goddess of wealth.
It is believed that homes that are not cleaned and purified will not attract Goddess Lakshmi. So, it is essential to prepare our homes for Diwali. The first step in the process is repairing the exterior of one's house. Broken glasses, peeling paints, rusting gates/grills etc., must be repaired and repainted in bright colours. The idea is to make you house look so attractive that Goddess Lakshmi will be attracted to pay a visit.
Avoid keeping thorny plants outside your home or flat, or at the entrance of your building. Black and grey colours should also be avoided. Flowering plants (except creepers) may be kept near the entrance, on walkways and driveways.
Electric lamps should be cleaned and refitted to make the interiors look bright. Glass windows should be wiped clean, so that natural light can filter through.
The house should be filled with light and the smell of incense. Cart off old newspapers, unwanted plastics, etc. Old clothes may be given away to the poor. Cleaning up the place will allow fresh energy to flow into your house and lift the spirit of the inmates.
Cobwebs are considered a sign of accumulation of debts. Hence, the place should be cleared of all cobwebs to welcome Goddess Lakshmi.
Burning incense sticks for all five days of Diwali is also a good sign. Businessmen should open new account books after performing Lakshmi Pooja on Diwali.
There's a strong belief that mango leaves bring positive energy, so tie a bunch of 11 mango leaves at the entrance of your house and business premises. Oil lamps should be lit at nine spots within the premises, including the main entrance and the place where you've kept the gold/silver/utensils bought on Dhanteras.
This is the best time to forget quarrels and renew your relationship with family members and business associates.May Lord Ganesha bless us all with peace and prosperity this Diwali.
Understand the effects of these planets on your life – Talk To Expert Astrologer Now!
With Ganesha's Grace,
Dharmeshh Joshi,
www.GaneshaSpeaks.com
---
---
Get 100% Cashback On First Consultation