Stars are ominous for Pakistan as Taliban ups the offensive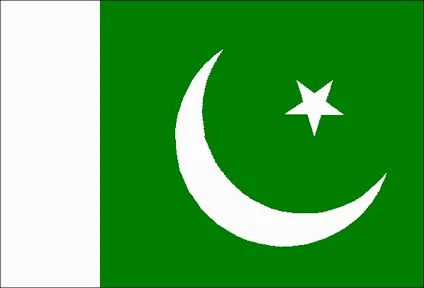 Thousands have died and hundreds of thousands have been rendered homeless during the ongoing turmoil in Pakistan. The Taliban's attempt to take over the reigns of the Islamic state has led to a bloody battle between the fundamentalist renegades and the Pakistan government, who, as of now, seems to be losing.
Waging a holy war, the terrorists of Taliban and al-Qaeda have crippled the democratic machinery in Pakistan as well as in Afghanistan. Other members of the Indian subcontinent too have suffered in the process. India, for one, has been struck by a slew of terrorist attacks – the Mumbai terrorist attack being the latest – almost all of which could be traced back to Taliban and al-Qaeda. Sri Lankan cricket team too came dangerously close to the ground realities in Pakistan, when their team bus was attacked in Lahore. And, even the mighty US has failed, so far, to avert the crisis.
While many critics of Pakistan, who are rapidly increasing in number, are saying that the country is bad news for world peace, Ganesha says that the stars are not in favour of the beleaguered nation and it is sinking deeper into the quagmire of unrest and terrorism.
Also, visit my earlier article for astro-deductions on Pakistan.
---
Pakistan's Birth Chart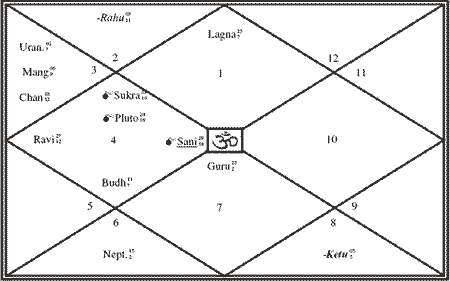 Hindu New Year chart of Pakistan has Ketu in the 10th House and the Lord of 10th House Moon placed in the 6th House and afflicted severely in the Navmansa chart.
The Zardari government chart has Sun-Saturn conjunction in Leo and transiting Saturn is approaching the Sun.
Sun-Saturn conjunction is in opposition to Uranus and also, Uranus is forming square with Pluto in Zardari government's chart.
Transiting Rahu will be passing through the Ascendant over the natal Moon and in square with natal Mars of Zardari government's chart from 18th November, 2009.
Pakistan-USA composite chart is under severe stress.
Next solar eclipse will occur in the 4th House of Pakistan's chart in Cancer sign and Pushya Nakshatra.
---
Predictions
Zardari government may face severe problems during the month of July and August 2009. The whole world may witness the collapse of the civilian rule in Pakistan and confusion will reign the country's relationship with the White House.
President Zardari may pass through a critical phase of his political career from October 2009 to February 2010, during which he is likely to lose the power and authority that he now possesses.
The period between 23rd December 2009 and 11th March 2010 is extremely sensitive for Pakistan. There can be fierce agitations and confrontations with groups operating within Pakistan (including Taliban) in many of its provinces. The Pakistan army may play an important role in re-establishing order in Pakistan. Under such conditions, a military coup cannot be ruled out.
With Ganesha's Grace,
Bhavesh N. Pattni
www.GaneshaSpeaks.com
---
---
Get 100% Cashback On First Consultation