Testing Time for Pakistani Democracy
Introduction: Some provocative possibilities have emerged between India and Pakistan after the recent Mumbai terrorist attacks. There is immense pressure on the Pakistan Government to curb the terrorist activities and help India in the war against Terrorism. But, the million dollar question is, will the fragile Pakistani democracy be able to tackle the international pressure? Will democracy survive in Pakistan?
Pakistan's Country Chart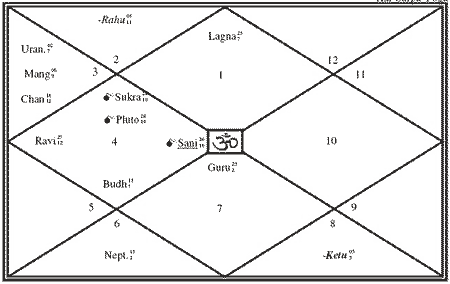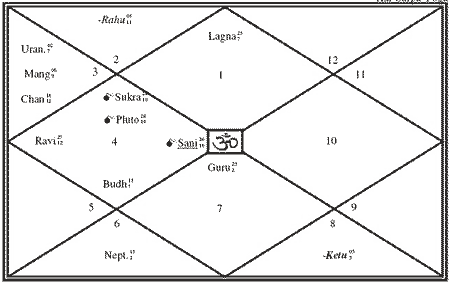 ---
Astro Analysis
At present, several activities are happening within Pakistan. Pakistan seems to be in the process of convincing the world about its role in the War against Terrorism and trying hard to improve its image. But, the problems will start to appear within Pakistan, when the transiting Saturn becomes retrograde on 31st December. The forthcoming solar eclipse will occur in Capricorn and Sravana Nakshatra, which will fall in the 10th house of Pakistan's National chart and may further aggravate the conditions in Pakistan. The Lunar eclipse will occur in Cancer and in Aslesha Nakshatra on 9th February 2009, which will fall in the 4th house of Pakistan's National chart. So, the period from 15th January 2009 looks disruptive, insecure and is indicating heated arguments among the Pakistani leaders. The transiting Rahu is currently moving in the 10th house of Pakistan's Country Chart, which may start creating problems from 14th April 2009. The relationship of the Pakistan Government with the USA will undergo a major change. In short, the Venus-Venus-Rahu period between 6th March and 5th September 2009 is likely to be a tough time and also a time of severest instability in Pakistan. A new coalition may also take place during this phase. The period between 23rd December 2009 and 11th March 2010 looks extremely sensitive. There can be fierce agitations, confrontations and in such conditions, the Pakistani Army may play a vital role or may coup, which traditionally happens in Pakistan.
Are you facing emotional issues in your personal life? Buy the Remedial Solutions for Personal Issues report and get it sorted.
With Ganesha's Grace,
Tanmay K.Thakar,
www.GaneshaSpeaks.com
---
---
Get 100% Cashback On First Consultation