Google may get into public welfare programs in the coming years, says Ganesha.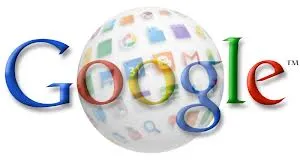 Google, a name synonymous with the Internet search, has evolved into a tech-giant, and has today become an inseparable part many lives. So much so that the word Google has, in fact, evolved as a Verb. People google when it comes to searching online!
Google had a humble beginning when its founders, Larry Page and Sergey Brin, started the company in a friend's garage in Menlo Park, California, on September 4th, 1998. Google, as a word, has its origins from a misspelling of the word googol, which is the term for a number one followed by one hundred zeros. It was selected to signify that Google as a search engine was capable of providing large quantities of information. In May 2011, the number of monthly unique visitors to Google surpassed one billion for the first time. Revenues for the year 2012 stood at $50 billion.
With such mind boggling numbers, Google is poised for continuing its dominance in the tech-world, especially in the domain of the world wide web. With this perspective, Ganesha analyses the chart of Google through the principles of Vedic astrology, and gives us a glimpse of the road ahead for Google.

Get Your Hand-Written Janampatri By Our Experts.
---
Astro-Analysis
Ganesha brings out the salient points from Google's Horoscope – In Google's Horoscope, he first House is inhabited by Swagruhi Sun – and this is a very positive planetary aspect. Generally, the Sun's position in the first House is indicative of stupendous growth and development in a company's activities. It is said that when the Sun is placed in the first House, the enterprise is meant to achieve great success and progress. Plus, the management function and the employee co-ordination are favoured by this planetary aspect. So, Google was bound to achieve success. However, in Google's Chart, the Sun is in combination with Rahu (a negative planet), which in fact has slowed down this destined progress. Now, imagine what would Google have achieved, if the Sun-Rahu combination would have been absent too!!
It is also noteworthy that the first House of Google's Chart is inhabited by a lot of planets, namely – Sun, Rahu, Venus and Mercury.
What Next…
From today onwards to May 2014, Jupiter shall transit through the House of Gains in Google's Horoscope – due to which Google's stock prices may experience an upward trend. The company may also spend a good amount of money in the welfare programs – within their company as well as for the world at large, owing to this planetary transit.
After May 2014, Google's expansion plans are set to get a definitive boost. However, along with the expansion, there shall be an increase in the expenses too. Because of this, the company's debts too may increase. But, no fret, as the growth shall be proportional. During this very time (May 2014 to the next year), Google may also create a new Google House (an establishment) or may even acquire new assets (a new company even).
From Google's Natal Saturn, a negative planet Ketu is transiting, through the 9th House in the Horoscope. Google's commercial activities may suffer or may get into a reverse gear, owing to this adverse planetary configuration. Google may also face government or legal hassle/s. The professional functioning within the organisation may also face delays, including the project completions.
However, rest assured, the planetary positions suggest that from July 2015 to July 2016, Google will see its golden period.
Get accurate solutions to all your finance-related queries, Consult Best Vedic Astrologers now and Get 100% Cashback on First Recharge.
With Ganesha's Grace,
Dharmeshh Joshi,
The GaneshaSpeaks Team
---
---
Get 100% Cashback On First Consultation