(Nifty_03.07.2014) July Monthly Predictions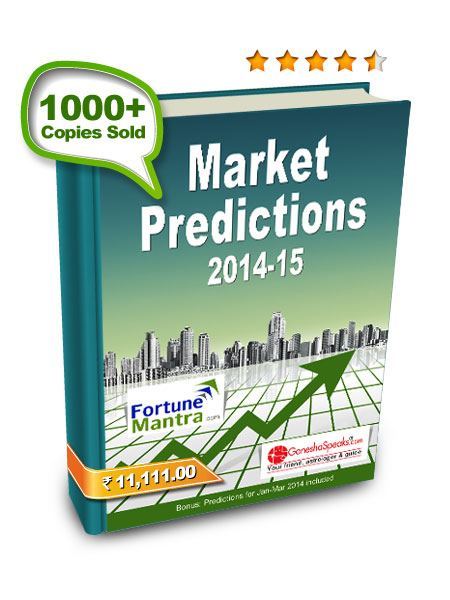 Capricorn: Relations with colleagues shall be cordial. Avoid wasting time in gossips and office politics, as it shall hamper your efficiency. Don't let the opinions of the fellow team-members affect your productivity. Although your hard-work may not be appreciated, continue doing your job, and your efforts shall be recognised sooner or later. If you take up a new job now, be flexible till you adjust to the new work environment. You may also spend considerable time on financial planning, specifically for long-term plans. Control your expenses to avoid the cash crunch. Although your routine may be hectic, you shall still manage to take some time out and socialise. Don't take your friends for granted, though, or be rude with them. Listen to their advice, as it shall be in your best interests. The support of your spouse shall motivate you to work harder, and achieve material goals. Besides, relationship with your life-partner shall be extremely romantic. Singles too may find their love life gaining some momentum now.
Aquarius: This month, you shall be occupied with both work and leisure activities. Manage your time and set priorities to successfully set a desired pace of life. Also, despite a smooth sailing on all fronts of life, you shall feel that something is amiss. Anyway, try seeing the bright side of things. At work, performing as a team-player shall add to your goodwill. Your work may be watched by your bosses, so avoid doing anything that may put you in their bad books. Speak carefully, be wise and diplomatic, and do not argue with the management. Unexpected circumstances, however, may slow down your business growth now. Current partnerships too may undergo some transformations. Ganesha advises you to start new partnerships towards the month-end. Leisure trips with friends and family will bring you the much-needed break. Help your near and dear ones, whenever they seek you out. Love life shall be beautiful, however married couples will need to work on their relationship.
Pisces: Remain practical, and do not let your emotions affect your decisions. Employ spiritualism and religion to add new dimensions to your life. Change your outlook and behavioural patterns to utilise your talents, and move forward in life. Now, you shall tackle work pressure using novel ideas. Those in creative fields shall find this month extremely beneficial. Business growth too may be excellent. You may learn about various subjects, which shall broaden your views. Do pay enough attention to your domestic responsibilities and family life. However, do not force your children to study, as your authoritative nature may lead to prolonged discussions and disputes. First analyse their capabilities, prepare a to-do list and be friendly. This is a good period to propose a beloved. Also, clear out misunderstandings, if any, with your beloved, once and for all. Yet, if nothing seems to be working, it is probably time to move on – for good.
Plan your investments wisely and earn maximum profits! Order your copy of Market Predictions 2014-15 NOW!
Do you want to know which companies' shares and stocks would be best for you to trade in? Avail Stock Special 1 Month and know 4 scrips that you may trade in to earn maximum rewards. We will also tell you the preferable price points at which you should transact for each company. You may also directly Talk to An Astrologer for reliable guidance on issues related to your personal life, business, career, relationships, education, property matters etc.
With Ganesha's Grace,
Dharmeshh Joshi,
09909941816
www.GaneshaSpeaks.com