Ox and Pig Compatibility
Based on your positive personality, you make an excellent match. The male ox is dependable and enthusiastic about his work, with clear objectives and a conscientious attitude. The female pig is gentle, enthusiastic, easygoing, and has a strong willingness to self-sacrifice. She can still provide complete support and encouragement to the male ox, as well as perfect cooperation with her husband. The male ox's reluctance and obstinacy can be washed away with the presence of the female pig nearby.
The Pig and Ox compatibility is amazing which makes them a great couple, particularly if they're in love! When these two signals come together, their sensualist natures come to the fore; they may spend entire days lounging in bed or bath, giving each other massages, eating rich, delicious meals, and napping away the hours. It's not that either sign is lazy; in truth, the Pig and ox compatibility is realistic, and they have their methodical ways, and their commitment to their goals, which leads to both being very hard working.
You are as intelligent and conscientious as a Pig. Others might mistakenly believe you are slow because you take a long time to make a decision, but this is not the case. You carefully weigh all of the options before acting, which means you almost always make the best decision possible.
Of course, you might miss out on opportunities if you don't make a decision fast enough. You two make a great team. Your match percentage is 85%.
Ox Pig Compatibility
Since Oxen and Pigs do not make the ideal pair in the Chinese zodiac, this partnership may need a little more effort than others. Pigs are all about having fun, while Oxen are very structured people who tend to live a disciplined life. One of the biggest reasons they don't get along is because of this.
They can, however, persuade one another to be as efficient and effective as possible. They would be happy to be in a relationship because, although they are opposed, they have several compatible characteristics.
You prefer to make a strategy and then follow through with the activities you've committed to. You're just as committed in your relationships. You are a romantic, and you will lavish your love with gifts and tokens of your affection. You are a peacemaker who despises wars and prefers to reach an agreement. This is useful in love because it allows you to stop fighting with your mate. You have a small weakness for frills and entertainment. You must exercise restraint so that it does not spiral out of control. You need a partner who isn't afraid to rein in your desires now and then.
Oxen have a reputation for being obstinate, and it is well-deserved. An Ox, like you, will carefully consider each option before making a decision, and once she has made one, she will stick to it no matter what. She, like you, would sometimes miss an opportunity as a result of this. Neither of you is a gambler or a risk-taker.
Oxen enjoy putting in long hours to help their families. You would normally have extra money if you marry an Ox because she enjoys working long hours. Oxen are not known for their romantic gestures, which may disappoint you, but they are devoted and trustworthy.
Male Ox and Female Pig Compatibility
They are both endowed with exceptional qualities and will make the most of them. He's solemn, well-dressed, and hungry for performance. She is composed and calm, and she is willing to put her own interests aside for her husband. He is a hard worker, and she puts her complete trust in him. She is, however, more flamboyant, sensual, and emotional. But she is a gracious hostess who can adapt herself admirably to meet his needs.
The Ox man admires the Pig woman's hard work ethic and is unconcerned about the Pig's desire for a lavish lifestyle, as she is always self-sufficient and returns the favour by offering emotional support, warmth, and even gifts from time to time. The Pig woman will do whatever she can to please the Ox man and make him feel at ease in the home he has created and provided for her and her family.
Pig Man and Ox Woman Compatibility
This is a typical union where the bonding isn't too solid. The two have such a dissimilar outlook on life and disposition that their relationship is often strained. The Boar is generally wet, benevolent, and sympathetic, but his qualities will be noticed by the Ox wife when it is convenient and will be too lavish for her needs. The Boar, on the other hand, would be disturbed by her intense need for protection and self-control. He is gregarious, jovial, and open-minded, but he only works to ensure his free time. She is studious, organised, and rigid, and she takes pride in her work.
According to Chinese astrology, the Ox woman and Pig man make a lovely couple because the Pig enjoys lavishing affection and gifts on the Ox woman. Once engaged, the Ox woman is stable, and the Pig man is a hard worker, so they can live in a peaceful environment together.
Best Match for Pig: Sheep, Rabbit, Tiger
When it comes to relationships with people born under other animal signs, the Pigs will get along swimmingly with the silent Rabbit. They should work together to achieve shared objectives. There will be few problems in their lives if they live with the Sheep people. Pigs and Tigers could be good friends if they could resolve their own shortcomings by learning from each other's strong points. Furthermore, the Pigs have a great deal of respect and admiration for the Tigers.
People born in the years of the Pig, Ox, Dragon, Horse, Rooster, and Dog may live in peace and cooperation with those born in the years of the Rat, Ox, Dragon, Horse, Rooster, and Dog.
Two pig people, on the other hand, aren't a good match because they can't suit each other perfectly. They'll both lose their bearings and belief when they face stuff. It's also difficult for the Horses to negotiate with the Snakes and Monkeys because they are too intelligent and cunning.
Best Match for Ox: Rat, Snake, Rooster
The rooster is one of the twelve Chinese zodiac animals that can make an ox's life very colourful. They share a deep sense of devotion and a desire to complete tasks quickly. As a result, they can be best friends as well as partners. The snake and the rodent People take good care of the ox, which allows them to get along with one another.
Although they are not very similar, people born in the years of the pig, monkey, tiger, and other ox will live in harmony with the ox.
Talk to an Astrologer Now, First Consultation with 100% Cashback!
In the five elements, the ox is earth, and the rabbit is wood. Since wood splits the ground, the rabbit normally has a job and marriage advantage over the ox, which makes the ox unhappy. It's difficult for the ox and the dragon to maintain a healthy friendship or live a happy married life unless they know how to complement each other. In a relationship with a horse, the ox is prone to harming the horse by nature, whether in the workplace or love. As a result, horse owners prefer to avoid direct interaction with oxen.
The dog people dislike the ox people because they are typically boring. They also have few things in common, making it difficult for them to get along. The ox people dislike the sheep's tenderness, and the sheep dislike the ox's stubbornness, so they get into a lot of fights while they're together.
With Ganesha's Grace,
The GaneshaSpeaks.com Team
Rat-Rat Compatibility
Rat Husband and Rat Wife
Born under the same animal sign, these two possess similar traits. However, they may fail to see eye to eye sometimes, especially if one of them is a bit too much for the other. For example
Read More..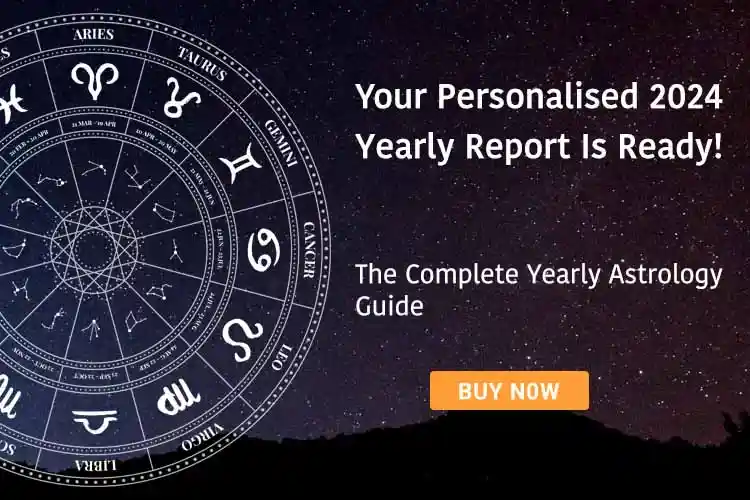 Share Your Problem, Get Solutions