Pig and Dragon Compatibility
Pig and Dragon Compatibility: Initial Analysis
Pigs and Dragons make particularly good friends and lovers. The fiery Dragon may appear to be a fearless and self-reliant symbol, but its high energy masks a warm, gentle core. The Pig is an excellent match because it is gentle and warm at heart; nothing is more important to the Pig than close friends and family. The Pig is also a sensualist, enjoying rich foods, lovemaking, fluffy sheets, and warm baths, among other things. Although the Dragon does not want to spend as much time in the sheets as the Pig, the two will bond over their desire to live life to the fullest.
Pig Dragon Compatibility: Birth Years
Chinese Zodiac Zodiac Position Most Recent Years
Pig 12th 1935, 1947, 1959, 1971, 1983, 1995, 2007, 2019, 2031..
Dragon 5th 1940, 1952, 1964, 1976, 1988, 2000, 2012, 2024..
If you're a Pig, you like to think things over thoroughly before making a decision. You probably want to be prepared and weigh different aspects of compatibility between the two of you before committing to a romantic partner. Before looking for a partner, it's important to consider your own personality characteristics.
You are a very outgoing, genuine, and transparent person. You would rather play a supporting role than be the centre of attention, and you would never mislead another person. Your word is your bond, and you are willing to put in the effort to keep it. You like to have a strategy before starting a job and to work consistently until it is finished once you have begun.
You don't mind having a partner who enjoys being the centre of attention because you're great at encouraging and guiding dramatic people through their highs and lows. You'll be ecstatic to have a friend who commands respect.
Dragons attract more attention than any other zodiac sign. The best word to describe them is strong. Dragons take chances, and their abilities propel them forward. Since they act without thought and solely on intuition, dragons experience extreme highs and lows in their lives. Fortunately, their instincts are generally right, and they come out on topmost of the time.
If you're in love with a Dragon, you're likely to have a lot of suitors. A Dragon is magnetic and enticing and wears charisma and sexuality like a cloak. You'll face stiff competition, but you'll have some advantages in the fight for their affections.
Dragons need assistance even though they act as they don't need anyone; the Dragon's self-assurance is shaken if he/she doesn't have a devoted following. Your love and encouragement provides dragon with the motivation they require to swoop in and take those high-reward risks that will propel them to the top of the business world. You're likely to be delighted with the romance dragon showers on you in exchange, as the two of you share a passion for romance and passion.
Dragon Compatibility Characteristics
Dragon, on the other hand, may want to go skydiving, bungee jumping, or white water rafting with a group of friends. Dragons are also known for their bravery. Dragons, on the other hand, are often portrayed as hostile and violent. They can also be considered arrogant at times. Stress affects Dragons more than it does Pigs. Dragons are not as able to commit to a Pig and Dragon partnership as Pigs are.
Pig Woman and Dragon Man Compatibility
Although the Dragon man in Shengxiao has a bit of an ego, the Pig woman enjoys supporting him and lavishing praise on him. The Dragon man is also delighted to provide the Pig woman with warmth and protection.
Pig Man and Dragon Woman Compatibility
This is a perfect match in Dragon and Pig compatibility. Both the Pig and the Dragon are hard employees, and the Pig is willing to give the Dragon the attention she craves while still managing her finances. Pig man dragon woman works best for the relationship.
Pigs and Dragons Love Compatibility
These two make wonderful lovers, but they must continue to respect each other's differences. The Pig must allow the Dragon to obey its whims, and this sign should not be expected to spend much time at home. However, any time spent at home will undoubtedly be quality time; the Dragon puts his heart and soul into everything he does. If these two live together, the Dragon will appreciate the plush warmth the Pig offers at home, but he will have to restrain himself from being annoyed by the Pig's apparent laziness.
Pig and Dragon Compatibility: Positi​_ve Traits
Together, Pigs and dragons will have a lot of fun. They're both very engaged and enjoy social situations. If you, like a Pig, are looking for a fun companion, a Dragon might be an excellent option. They are both comfortable and capable in social situations, which can be a great foundation for Pig and Dragon's friendship.
Compatibility in Dating
If a Pig is willing, a Dragon may be a powerful health force. This is because the Dragon may persuade the Pig to engage in much more physical activities than the Pig would otherwise engage in. Pig Dragon dating might be a lot of fun if you're willing to try new things and take a chance.
Pig and Dragon Compatibility: Negative Traits
The horoscope match between a Pig and a Dragon has certain variations that will make a long-term serious relationship difficult. Dragons are known for being a little hot-headed, while Pigs are known for being laid-back. This isn't impossible, but you'll have to be careful and remember that your Dragon has a different temperament than you.
Marriage Compatibility
Dragons are hesitant to commit to a Pig-Dragon relationship. So, unless and unless you can persuade them to commit to a meaningful relationship, things can drag on indefinitely. You should avoid emotionally investing too much in a relationship until you are certain they are committed.
Both Pig and Dragon in love can be overly active and, as a result, be prone to physical issues as a result of their excessive activity. Both Pigs and dragons must remember to take care of themselves and not overwork themselves. Dragons can engage in dangerously extreme physical activities, while Pigs can overindulge in partying.
A Pig will want to make sure that your priorities involve taking care of yourself in this love compatibility. Physical activity that is also a workout for you will be beneficial to both of you. However, it is beneficial to your Dragon's relaxation. Set aside time during the week to go for a stroll or attend a low-impact yoga class, for example.
This will assist the Dragon in recovering from injuries sustained as a result of their risk-taking while also providing the required exercise.
Pig and Dragon Social Compatibility
Before you commit to a long-term Pig-Dragon partnership, get to know your Dragon well enough to appreciate what his or her temper is like in various stressful circumstances, and make sure you're able to tolerate certain levels of rage. You also socialise a lot and have a large number of friends. When your Dragon is able to interact with you and your mates, keep in mind that Dragons can be haughty and threatening.
Summary: Pig and Dragon Compatibility
There is no way that the Chinese zodiac Pig and Dragon are the best of mates. This is due to the fact that they would enjoy spending time together and hanging out. Long-term relationships between a Pig and a Dragon are possible, although they are not usually ideal.
If you're going to commit to a relationship like a Pig, think about what your Pig does for a living. Consider what dangerous hobbies your potential partner enjoys. Make sure you can consider those risks or, whether they're hobbies, that you're okay with them continuing by giving them up. In a Pig and Dragon partnership, a Dragon's risk-taking may be concerning to their significant other. For example, it's not unusual for Dragons to accept jobs that require them to perform heroic feats. As a Pig, you might admire people who are courageous and selfless enough to run into burning buildings. As a soldier or police officer, you might run towards gunfire. However, you are likely to be anxious while you wait to see if your loved one can return home safely from a dangerous job.
Talk to an Astrologer Now, First Consultation with 100% Cashback!
With Ganesha's Grace,
The GaneshaSpeaks.com Team
Rat-Rat Compatibility
Rat Husband and Rat Wife
Born under the same animal sign, these two possess similar traits. However, they may fail to see eye to eye sometimes, especially if one of them is a bit too much for the other. For example
Read More..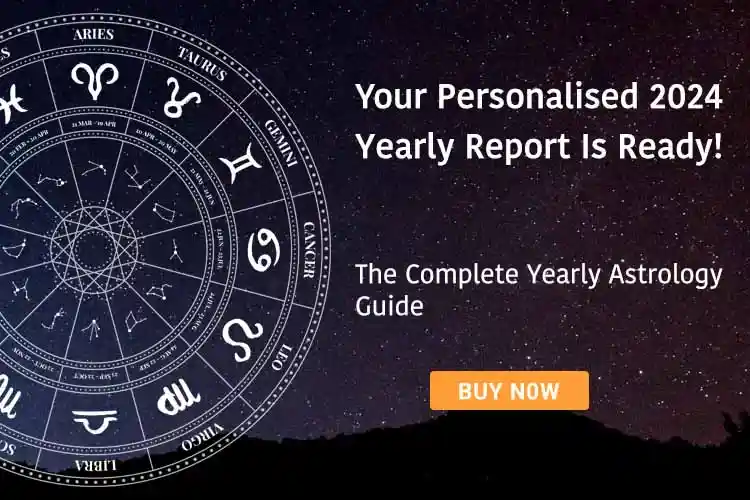 Share Your Problem, Get Solutions