Look forward to towering performances by Indian athletes, says Ganesha for CWG
Commonwealth Games, 2010, beginning in New Delhi on October 3 are the 19th Commonwealth Games, the first to be held in India and second in Asia. Much attention has been drawn to the Commonwealth Games this year, but alas! It's for all the wrong reasons – collapsing structures, unhygienic conditions, rampant corruption, unfinished infrastructure, and star athletes pulling out from the games. The terrible mess in the games has made millions of Indians feel extremely frustrated, sad and most of all- ashamed. Despite spending millions of bucks, India is hanging its head in shame with a tainted image in the international arena. However, every cloud has a silver lining, and the nation, with the big names in athletics pulling out, expects Indian athletes to bag more medals, and to overshadow all the negative publicity that preceded the Games.
The brouhaha over the Commonwealth Games has no doubt tainted India's image, but will the Indian athletes help us forget the disgrace, and make us proud? Ganesha, with the help of Vedic astrology, predicts the performance of Indian athletes participating in the games.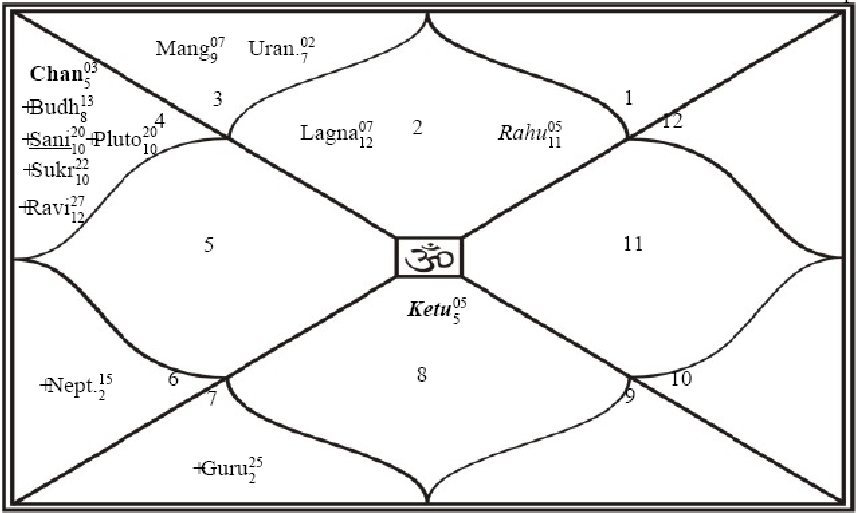 The placement of Rahu as the Ascendant in India's chart points out the corrupt nature of our country. Rahu indicates double standards, loose moral values, selfishness and hypocrisy. We can easily fix the culprits of Commonwealth Games corruption. But we Indians are the real culprits, who have allowed ourselves to be ruled by corruption. It is not the first scandal in the history of India. In fact, corruption had started to spread long back and now it has becomes incurable. The Rahu-Ketu axis in India's chart is so powerful that we have lost our original culture and knowledge and accepted corruption as a common practice. CWG has only proved that corruption has tightened its hold over us.???
But the show must go on. It really is a colossal organisational failure, but there is still a glimmer of hope as India is under the influence of Sun-Mars period. The transiting Jupiter is passing through the 11th House trine to major planets placed in the 3rd House and aspecting the 5th House. So Indian players will shine during this mega event and try to compensate for the scandal with their glorious performances. The game will begin with Moon in Cancer, Aslesha Nakshatra. Aslesha falls in Sampat Tara, which is again a positive factor for India. However, from 8th October the transiting Venus will become retrograde. Venus is the Lord of Ascendant and is at present moving with Mars. So law enforcing agencies will have to work hard to avoid any mishaps. This means that the authorities should tighten up security even further. In such demoralising circumstances, India as a country has a very bright future in sports and will be blessed with towering performances.
With Ganesha's Grace,
Tanmay K.Thakar,
GaneshaSpeaks.com
---
---
Get 100% Cashback On First Consultation