Spare some time to know about Prince Harry & 'Spare'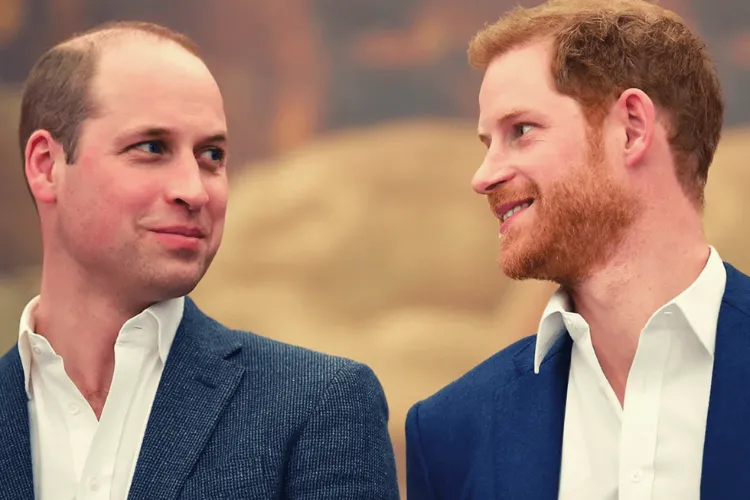 The world watched in sorrow—and horror—as two little boys, two princes, walked behind their
mother. It was one of the most heart-breaking pictures of the 20th century. Many people
questioned what Prince William and Prince Harry must have been thinking and feeling as Princess
Diana was laid to rest and how their lives would proceed after that. This is that tale, at last, for Harry.
Twelve-year-old Prince Harry was regarded as the carefree one, the cheerful Spare to the more
serious Heir, before losing his mother. Everything was altered by loss. He battled in school, with his
anger, with loneliness, and with accepting life in the spotlight because he believed that the media
was to blame for his mother demise. He enlisted in the British Army at the age of 21. He had
structure thanks to the discipline, and two war tours turned him into a household hero. But he soon
experienced post-traumatic stress disorder and was prone to incapacitating panic attacks, feeling
more adrift than ever. He struggled most with finding true love.
Later, he met Meghan. The world celebrated the couple fairy-tale wedding and was enthralled by
their romantic, Hollywood-style relationship. As their relationship broke out over the younger
prince marriage to the actress Meghan Markle, Prince Harry describes what he claims was a violent
attack by his brother, William, now Prince of Wales. Harry claims William called Meghan difficult,
rude, and abrasive during an argument at his London house in 2019. However, the media spied
on Harry and Meghan from the start, subjecting them to bombardments of criticism, prejudice, and
outright lies. Harry had no other option but to leave his mother country in order to stop the tragedy
of history repeating itself as he watched his wife suffer, putting their safety and mental health at
danger. Few people had ever dared to leave the Royal Family throughout history. His mother had
actually been the last to attempt.
How to Get Accurate Astrological Predictions? Talk To Astrologers
As a result of Jupiter placement in the Ascendant in the fire element and Prince Harry's own sign,
he is brave, social, and friendly. Due to the Mars-Ketu conjunction, he is action-oriented,
knowledgeable, and occasionally makes unpopular decisions. A strong Raj Yoga is formed by the
potent Sun-Jupiter trine. But because of this, he may have a predisposition to be somewhat
rebellious and to seek out the truth. He is unable to relax until reason supports the truth he has
experienced. He was endowed with extraordinary intelligence by the exalted Saturn, and he would
demonstrate proficiency in a variety of areas and possibly try his hand at various occupations. He has
a strong sense of self-experimentation that might lead him through literature, philosophy, science,
and other humanities.
Prince Harry shares his personal narrative for the first time, detailing his journey with frank,
unflinching honesty. The book's title comes from an old saying in royal and aristocratic circles: that a
first son is an heir to the titles, power and fortune, and second a therefore a spare, should anything
happen to the first born. The overarching theme of Harry book is his resentment of being the
which is explored in chapters on his upbringing, education, career as a royal and in the
British army, his relationship with his parents and brother, and his life with Meghan, from their
courtship and marriage to their own experience as parents. Harry claims that on the day of his birth,
his father, now King Charles, allegedly said to his wife, Princess Diana, "Wonderful! My work is
finished because you now given me an heir and a spare. Insightful, revelatory, introspective, and
brimming with hard-won knowledge on the unfailing power of love over loss, Spare is a remarkable
publication.
Spare, has a release chart that suggests it will be among the best-selling books due to historical
narrative or some noteworthy real-life incidents. The unrestricted account of Prince Harry is
predicted to be favourably accepted by the Venus-Saturn conjunction, but Mercury retrograde
motion also has the potential to make it extremely contentious. It could be challenging for some
critics to tell fact from fiction. However, this may be intriguing storytelling at its best when it is
honest, gut-wrenching, and fully from the heart. The traditions and culture of the English Royal
Family may be upended by some revelation and introspection.
With Ganesha's Grace,
Dharmeshh Joshi,
www.GaneshaSpeaks.com