Sarah Palin- The running mate of John McCain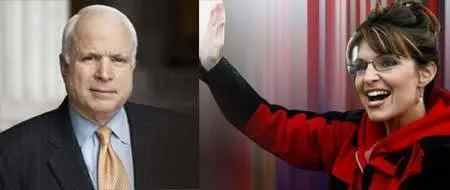 SARAH PALIN'S LAGNA CHART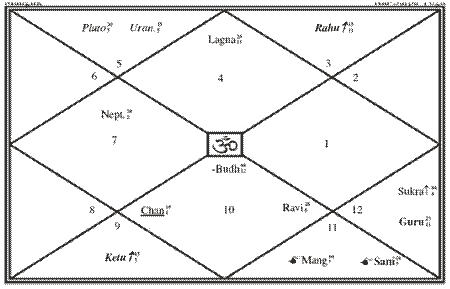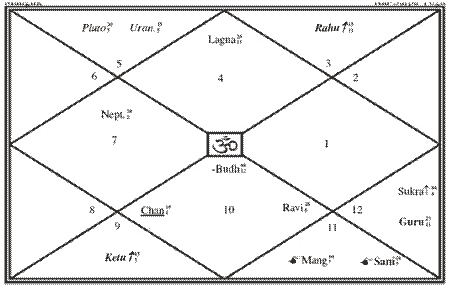 Alaska Governor Sarah Palin has Mars and Saturn conjunction which indicates an ambitious character who always wants to test her limits and tries to get the maximum possible advantage from any challenge. It also makes her exceedingly reactive, assertive and aggressive by nature. Her strong measures for taking on corruption has made her very popular in Alaskan politics. The Uranus Pluto conjunction makes her a great reformer and she is known for having quite effectively highlighted issues such as abortion, religion and gun control. However, a possible drawback of such a person could be a predilection to move in contradictory directions at one and the same time. In her chart Mars is in Aquarius, hemmed in between Saturn and the Sun and squaring Neptune. This makes her the self-styled "hocky mom" and no wonder that her leisure activities are hunting, ice-fishing and riding the snowmobiles. She has also run a marathon.
Interestingly, she came second in the Miss Alaska beauty pageant in 1984 and she was also awarded the title of Miss Congeniality. In her chart Venus is exalted and placed with Jupiter in watery sign Pisces. The exalted Venus and strong Jupiter conjunction gives her a charming and pleasing personality.
As of now, the transiting Neptune is conjunct her Sun, so scandal and rumors may follow her during the election campaign. The transiting Saturn is conjunct her Uranus and Pluto is indicating great pressure. The transiting Saturn is in the 8th house from natal Sun and Moon and transiting Rahu over the natal Sun and Moon shows extreme hardships and tough challenges. But in her solar return chart Lord of 10th house is very strong and placed with Mars. Jupiter and Mercury are also very strong so she will undoubtedly have a solid impression on the mass in the and may be able to attract a large number of American voters, particularly women.
Note: Since the exact birth time of Sarah Palin's is not available, the above Lagna chart has been drawn from the information gathered from the various sources.
To Get Your Personalized Solutions, Talk To An Astrologer Now!
With Ganesha's Grace,
Tanmay K.Thakar,
www.GaneshaSpeaks.com
---
---
Get 100% Cashback On First Consultation