Badal will have to deal with too many trouble-makers in the year ahead, feels Ganesha..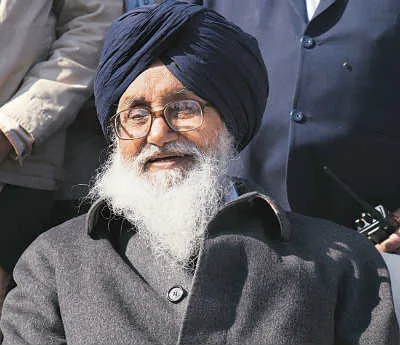 The current Chief Minister of Punjab, Parkash Singh Badal is widely regarded as the second most powerful Sikh in the world, behind only former Prime Minister Manmohan Singh. In his present stint, Badal has been the CM since 2007. He has previously served as the state's CM from 1970 to 1971, 1977 to 1980, and 1997 to 2002. He is also the patron of Shiromani Akali Dal (SAD), a Sikh-centered regional political party based in Punjab. He was the president of the party from 1995 to 2008, when he was replaced by his son Sukhbir Singh Badal. As the patron of SAD, he exercises a strong influence on the Shiromani Gurdwara Parbandhak Committee and Delhi Sikh Gurdwara Management Committee, and is the recipient of the second highest civilian award, Padma Vibhushan, which he got earlier this year.Ganesha, with the help of his Horoscope, analyses how the year ahead will be for him.
---
Parkash Singh Badal
Date of Birth: 08th December, 1927
Time of Birth: Not Known
Place of Birth: Abul Khurana, Punjab, India
SOLAR CHART

[Owing to the unavailability of credible birth-time of the celebrity, the analysis and predictions have been done on the basis of the Solar Chart/ Surya Kundli with the help of his birth-date and birth-place only.]
---
Important astrological observations :-
Ketu will be transiting over his Jupiter, till 30th January, 2016.
Saturn will be transiting over his Sun, Mars, Mercury, Saturn and Ketu in Scorpio, and it will be aspecting his Rahu in Taurus, during the entire year ahead.
---
Astrological Predictions:
Ganesha feels, considering planetary transits for Parkash Singh Badal, Chief Minister of Punjab, that he would be facing various political/ ministerial problems and hindrances, as the transit of Saturn will be extremely negative for his Solar Chart during the entire year ahead
He will be disturbed by the trouble making activities of opposition party members.
He may have to implements measures to control his party's internal conflict and relationships.
He will have to take strong decisions without getting confused about important matters.
He should find out his hidden problem-creators within the ministry/party and also in opposition parties. He should also deal with people and their problems objectively by looking at all aspects of the matter.
He should not be careless about his health. He should take remedial measures and immediate medical advice if any problem arises regarding health issues.
The period post 30th January, 2016 may be more crucial for his performance and will test his political skills. He must be very attentive about his involvement in all ministerial and political issues.
In short, the year may be satisfactory as he would be facing difficulties one after another. Controlling various issues will prove to be tedious and difficult for him.
Ganesha wishes a great time ahead to Parkash Singh Badal.
To avoid the harmful effects of a particular planet, talk to an astrologer now!
With Ganesha's Grace,
Rantidev A. Upadhyay
The GaneshaSpeaks Team
---
---
Get 100% Cashback On First Consultation