Navjot Singh Sidhu's Punjab Election 2022: All Thunder & No Rain?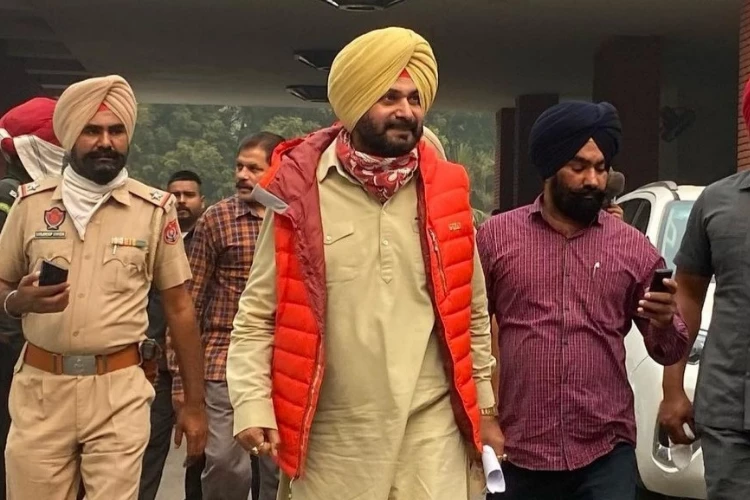 Known for his flamboyance on and off-field, Navjot Singh Sidhu's political career has not been as explosive as his cricket and entertainment careers. However, lately, his influence in Punjab politics has expanded. His feud with the current CM of Punjab, INC's Charanjit Singh Channi, has not been hidden anymore.
"The people of Punjab will decide who is the CM", he said recently, when asked about whether he is in the race to become the CM of Punjab or not. No matter what, he is surely going to play an important role in the Punjab elections 2022. Congress has announced 86 candidates for Punjab, and Sidhu will be contesting from Amritsar East. Do the planets indicate success for his campaign, though? Let's find out.
---
Sun & Venus Makes Him The Life Of The Party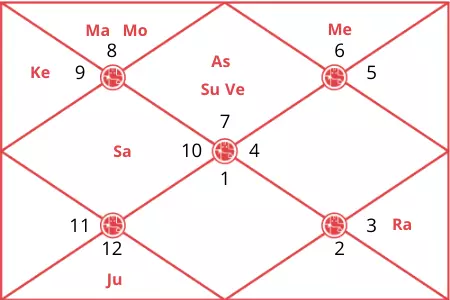 Not the political party! But his outspoken character comes from the conjunction of the Sun and Venus. Venus is also placed in its own sign, Libra. This combination gives him the limelight and popularity that he has enjoyed over the years. The conjunction helps him have a personality that's charismatic and liked by many.
Moon, however, as we can see in his Kundali, is in Scorpio. The Moon in Scorpio is considered a weak placement. It can make you stubborn. This placement of the Moon may also provoke him to say the things that may get him in trouble.
Mars is also there in Scorpio, along with the Moon. Now, Scorpio is a sign ruled by Mars. It can make him energetic and aggressive at times, as we have seen over these years. Planets in your birth chart also shape your character. What do they have to say about you? Find out now with a Free Janampatri Analysis.
---
Jupiter, Saturn, And Mercury's Blessings
Jupiter and Saturn are in their respective signs (Pisces & Capricorn) in Navjot Singh Sidhu's chart. These favourable planets help him with his leadership qualities. However, these planets' retrograde motion makes him a little unorthodox in the ways he works. He may, more often than not, get overconfident in his style of working and create problems for himself.
He is blessed with wit and a sense of humour because of Mercury. Mercury's placement in Virgo makes his communication effective. But is all of this enough for the man to shine in Punjab Election 2022?
---
The Shadowy Transit That Can Hurt Navjot Singh Sidhu
Jupiter is on Sidhu's side when we talk about Punjab Elections 2022. He may excel in any role his party will ask him to play, and he may succeed in securing his constituency as well. However, natal Saturn will be under the Saturn transit, which will throw challenges in his campaign.
Moreover, Rahu's transit in Taurus and Ketu's transit can also bring obstacles to his political aspirations. Ketu is also situated with Saturn, which indicates unpredictabilities. Despite his impeccable leadership and influence, many of his political ambitions may remain unfulfilled.
You may also be interested in:
Captain Amarinder Singh's Punjab Election: Counterattack or Court Martial?
Talk to our Astrologers First Consultation with 100% Cashback
---
---