Captain Amarinder Singh's Punjab Election: Counterattack or Court Martial?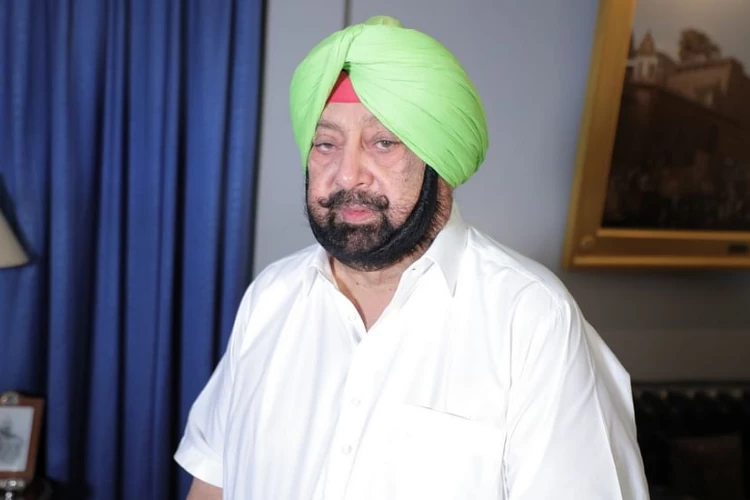 The former Punjab CM, Captain Amarinder Singh is also contesting in the Punjab Elections 2022. Singh resigned in Sept 2021 as the CM of Punjab and left the Indian National Congress to form his own party, Punjab Lok Congress. It's official now, that his party will contest from all 117 seats in Punjab Elections 2022.
Captain Singh has been vocal against the President of Punjab Pradesh Congress Committee, Navjot Singh Sidhu, AAP's Arvind Kejriwal, and Bhagwant Mann, who is AAP's contender for the CM.
From being elected as the CM first in 2002 to the Punjab elections 2022, the journey has been special for the Captain. Will 2022 bring the same fate for him? Let's have a look at the planets to see what it looks like for Captain Amarinder Singh.
---
The Planetary Combinations of Success & Struggle
Captain Amarinder Singh Birth Details
Date of Birth: March 11, 1942
Place of Birth: Patiala, Punjab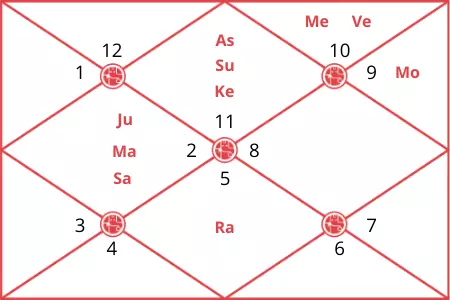 In Amarinder Singh's Kundali, Saturn, Mars, and Jupiter are in Taurus. Saturn is a planet responsible for discipline in our lives. Jupiter takes care of intelligence and wisdom, whereas Mars takes care of strength and stamina. Saturn also gives him the will to stand against the adversities and challenges in life. With this conjunction, you may rarely see Captain Amarinder Singh taking any irrational or illogical decisions.
On the other hand, Jupiter's placement between the malefic planets indicates a life of struggles. So, the placement of Jupiter with Mars and Saturn that is a winning formula converts into a disadvantage when Jupiter is lying between malefic planets!
---
Captain Amarinder Singh's Political Planets
Saturn of Captain's kundali is in the exchange with Venus. This placement vitalises him with a fighting spirit and a never-back-down attitude. These planets are also the puppeteers that shape his successful political career. Saturn and Venus's collaboration is further supported by Mercury, where Mercury and Venus's conjunction makes him a good strategist. A strategist who is able to exceptionally attract the voters to his side!
But, is all of this enough? And is there any such favourable combination in your birth chart? Find out now with a Free Janampatri Analysis.
---
Captain Amarinder Singh's Future in Punjab Elections 2022
Despite some planetary backing, a long and successful political career, the planetary transits of upcoming times indicate struggles for Captain Amarinder Singh in the 2022 Punjab Elections. How? The Rahu transit indicates multiple challenges and obstacles for the Captain. Moreover, it can also add to many confusions!
His natal Moon is in Sagittarius, a sign that is under the last phase of Sade Sati currently, the 7 and a half year phase of Saturn feared by many. Due to this, he may face issues not only from the opposition but also from within his own party.
The only silver lining among these dark clouds is the favourable transit of Jupiter, which may take him to a rewarding position. His presence would be enough to damage the prospects of many rivals. Even then, the chances for him and his newly formed Punjab Lok Congress winning the election look far fetched in Punjab Elections 2022.
You May Also Be Interested In:
Why Charanjit Singh Channi May Get The Seats, But Not the Government!
---
---
Get 100% Cashback On First Consultation