Will BJP continue its winning run in Delhi Assembly Elections? Ganesha predicts….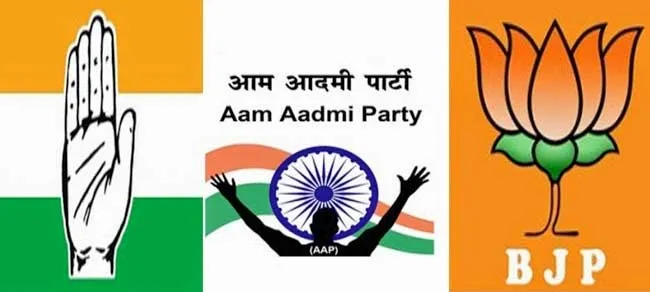 Corrigendum – We emphatically regret that this prediction did not match the actual results, and apologise for an error of judgement. There are many factors that may work against the accuracy of a prediction, specifically the absence of complete, authentic Birth Data. Nonetheless, our teams work dedicatedly to research, analyse and establish Astrological methods, which help us arrive at reliable predictions on various areas of life. These rare errors, thus, whenever they happen, are taken up very seriously, and we make it a point to look closely into the matter to ensure such mistakes are avoided, as far as possible, in future. We sincerely strive to be your able friend, Astrologer and guide at all times, and look forward to your avid patronage.
The power seat of Indian politics Delhi has been in a political limbo since Arvind Kejriwal of the Aam Aadmi Party fame resigned as Delhi's CM on February 14, 2014, after ruling the 70-seat state for just 49 days. He did not manage to get the Jan Lokpal bill passed, a plank on which he had won the polls, sweeping out the Congress party, which had ruled the capital state for three consecutive terms.
An ex-IPS, Kejriwal, post the debacle, received a lot of public anger and disapproval and became a butt of jokes, while the BJP rode a Modi wave across the country to clinch the Lok Sabha polls last year. Now the saffron party hopes that the same Modi wave will bring it to power in Delhi too, where it has nominated the former hot-shot cop Kiran Bedi as the Chief Ministerial candidate.
All this while, AAP and Kejriwal are still hopeful of winning the assembly poll, given a good and enthusiastic support from the youth of the state. After being hung for almost a year, the Delhi Assembly Elections are now slated to take place on February 7, 2015, on the same anti-graft Jan Lokpal plank. However, with Kejriwal's party now in shreds after all his major supporters such as Harsh Vardhan, Shazia Ilmil and even Kiran Bedi having deserted him, Kejriwal has his task well and truly cut out, as he combats the resurgent BJP to win back the Delhi Elections, more so as people now look on him as having betrayed the faith that they reposed in him a year ago by relinquishing the CM's post, instead of facing the challenges of real-politics.
What lies ahead for the major political parties contesting for Delhi Assembly? Ganesha looks at the Polling day's stars and 3 major political parties' Foundation Charts to predict the way ahead for each of them –
---
Astrological Predictions Bhartiya Janata Party
Ganesha notes that the Natal Jupiter rules the 10th House (signifying success and power/position0 in BJP's Foundation Chart. And, the transiting Jupiter is currently traversing favourably, through the 2nd House, also aspecting the 6th House (signifying competition) BJP's Foundation Chart. This planetary configuration, on the whole, seems very favourable for BJP's political success, and thus, indicates a clear victory in the upcoming Assembly Elections in Delhi. Other noteworthy planetary aspects that shall help the centre-ruling party wade its way to a grand success in Delhi Elections are its ongoing Sun Mahadasha (Major Period) and Jupiter Antardasha (Sub Period). Sun is the signifier of politics, government etc. and thus, this ongoing Sun Mahadasha will favour BJP's political ambitions vastly. While Jupiter is the signifier of expansion, and its ongoing Antardasha will help BJP expand its voters' base.
---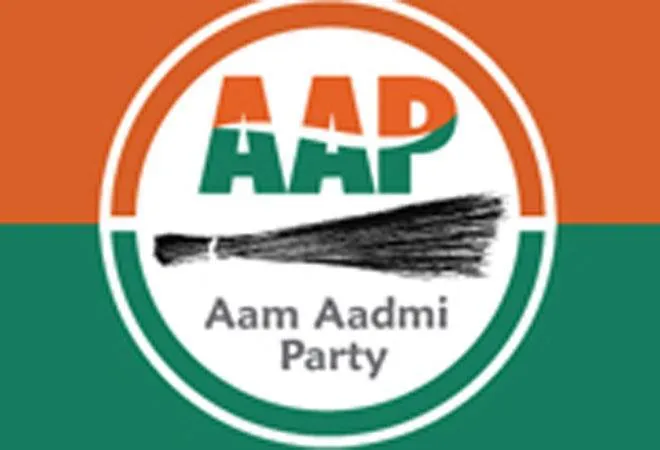 Expected No. of Seats – around 40 Aam Aadmi Party
The Natal Rahu is afflicted in AAP's Foundation Chart. Also, the transiting Rahu is moving unfavourably through the 9th House of fortune in AAP's Chart. This is a quite an unfavorable planetary picture for AAP's success in Elections as well as politics. Plus, the Natal Sun (the signifier of political success and government) in AAP's Chart is getting afflicted by Saturn's ongoing transit. Considering all these factors, Ganesha feels that AAP may not get desired success in the Delhi Assembly Elections, this time. Nonetheless, it is foreseen that AAP will manage to make a significant impact in the overall election results.
---
Expected No. of Seats – around 25 Indian National Congress
Ganesha observes the Pisces Rising Horoscope of Congress-I (the Indian National Congress), the party that ruled the Delhi political seat for over 15 years at a go, and notes that the malefic Rahu has been transiting over the degrees of Natal Moon and Rahu through the 7th House in Congress' Foundation Chart. Thus, it seems that the veteran party may find it very difficult to maintain its dignity level, in the political competition against BJP and AAP. In other words, Congress-I does not look set to get the support of voters. Star suggest that Congress-I will be facing tremendous competition, and will be unable to make a major impact.
---
---
---
Get 100% Cashback On First Consultation