Bhagwant Mann: A Serious Contender Or Just There For The Laughs?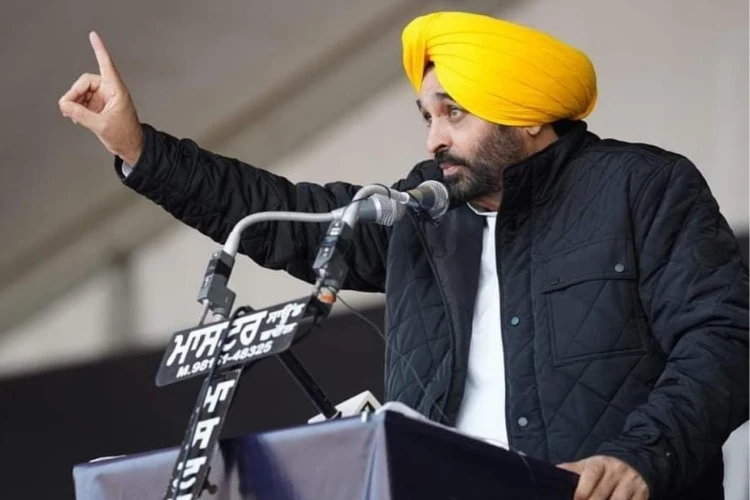 Bhagwant Mann: A Serious Contender Or Just There For The Laughs?
The only MP from AAP to be a part of Lok Sabha, Bhagwant Mann, will be keen to make an impact in Punjab Elections 2022. A successful campaign will strengthen his position and help his party find a solid footing in the state currently ruled by Congress.
On Jan 18, 2022, AAP's president Arvind Kejriwal announced Bhagwant Mann's as the Chief Ministerial candidate for Punjab Elections 2022. On Jan 20, 2022, the party declared that Bhagwant Mann would contest from the Dhuri constituency. He will be up against Congress MLA Dalvir Singh Goldy in Dhuri.
Is the road clear for Bhagwant Mann and AAP? Or the road to success is full of obstacles for the former satirist? Planets hold the answer!
---
A 'Mann' With A Powerful Mercury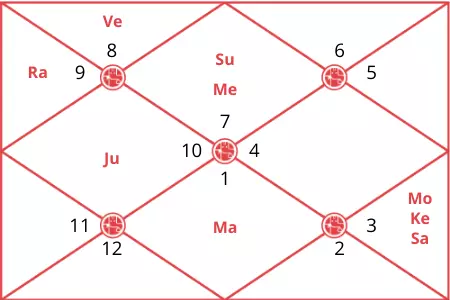 Born on Oct 17, 1973, in Sangrur, his moon sign is Gemini. In his solar chart, the 2nd house is the host to a conjunction of the Sun and an atmakaraka Mercury. An atmakaraka planet signifies the deepest desires in Vedic astrology. It is also the planet which has the most influence on the chart.
This strong positioning of Mercury may have brought Bhagwant Mann his wit, sense of humour, communication skills and more. This clearly points to how he has had a successful run as a TV and reality show personality. What more can we tell about him from his planets?
---
Mars Believes In Balance
The Sun and Mars are under each other's aspect in Bhagwant Mann's solar chart. Mars is the reason behind our determination and energy. It can also fill you with confidence. Mars can also help you articulate your thoughts better.
In Bhagwant Mann's chart, Mars may be the reason behind his energy. However, there are some negative aspects of Mars as well. He may get aggressive at times because of Mars and make some decisions that are not good for him. Which house of your birth chart is ruled by Mars, and how does that affect you? Find out now with a Janampatri Analysis.
The conjunction of Saturn and Ketu may also get him into arguments with others and controversies. Will Punjab Elections 2022 be any different than that?
---
Will Bhagwant Mann Find Success in Punjab Elections 2022?
At the time of Punjab Elections 2022, Jupiter is likely to support Bhagwant Mann. The transit of Jupiter in Aquarius, which will take place in his 5th house, may benefit him as well. Mann has a great combination of planets, which may fetch him success in Elections. He is all set to give a tough competition!
---
But Wait, There's More…
He may give tough competition to everyone, but there are conjunctions that can hinder his success. Saturn with Moon creates Vish Dosh, and Saturn with Ketu creates a Shapit Dosh in Bhagwant Mann's horoscope.
These adverse combinations will throw obstacles in the dream to become the CM. While all the other planets are supporting him with his campaign, Saturn's combination with Moon and Ketu is what he should be careful about.
You may also be interested in:
Navjot Singh Sidhu's Punjab Election 2022: All Thunder & No Rain?
---
---