Mahashivratri 2024 – A Day Dedicated To Lord Shiva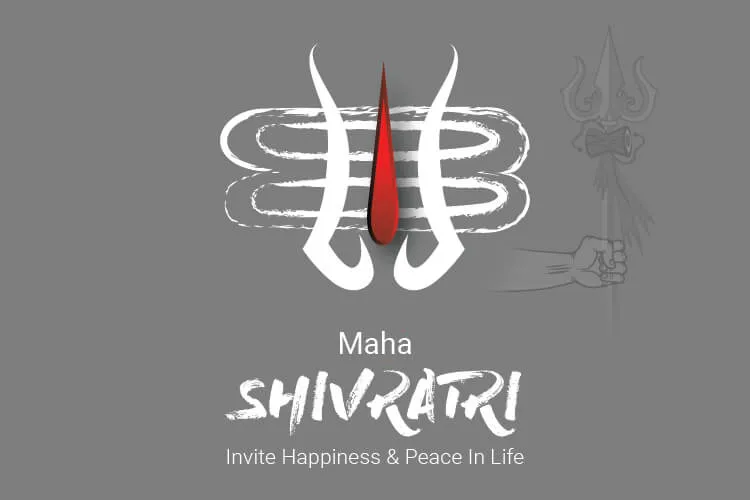 Mahashivratri is one of the prime festivals of Hinduism. It is celebrated to honour Lord Shiva. This night symbolizes the night when Lord Shiva performs the heavenly dance. Shivratri arrives every lunar-solar month of the Hindu calendar on the 13th/14th day but Mahashivratri comes once every year in late winter that is Phalguna before the arrival of Summer. The Mahashivratri means the "The Great Night Of Lord Shiva". Worshippers of Shiva perform Jagran the whole night to commemorate the heroic acts of Lord Shiva.
According to Vedic astrologers, the festival provides us all an opportunity to mark the remembrance of "overcoming darkness and ignorance" in life. The general norms to celebrate the festival is to meditate, fast, and conduct prayers. People even intoxicate themselves to feel the pain Shiva went through. In wake of this, you can visit the temple to offer prayers to Lord Shiva and offer poisonous flowers such as Datura.
---
Astrological Significance Of Mahashivratri
According to astrology, the moon gets debilitated in the event of Chaturdashi. The moon contains no strength to provide energy to the earth. But, the moon's strength increases by the grace of Lord Shiva. Therefore, praying to Lord Mahashivratri makes the moon stronger. Moon is strongly connected with a person's mood and thus worshipping the moon on Mahashivratri brings bliss, happiness, and success in work. The day is a once-in-a-year opportunity to resolve all your life problems whether it is education, health, business, and career.
The best thing to do during this period is to fast and pray for the longevity of life and good health. Fortunately, according to our Vedas, performing Rudrabhishek puja and chanting mantras blesses an individual with long life and good health. No doubt, prayers done sincerely can save you from possible future life threats. Moreover, Rudrabhishek Puja can be performed any period of the year for you and your family's health and long life. Perform Rudrabhishek Puja Online Now for a Long And Healthy Life!
---
Mahashivratri Date & Time
Maha Shivaratri on Tuesday, February 18, 2023
Nishit Kaal Puja: 00:21 to 01:09, Mar 09
Chaturdashi Tithi Begins – 21:57 on Mar 08, 2024
Chaturdashi Tithi Ends – 18:17 on Mar 09, 2024
Other Puja Times on Mahashivratri:
First Prahar Puja Time – 18:43 to 21:44
Second Prahar Puja Time – 21:44 to 00:45, Mar 09
Third Prahar Puja Time – 00:45 to 03:46, Mar 09
Fourth Prahar Puja Time – 03:46 to 06:47, Mar 09
Need more such auspicious timings to get your important work going? Refer to our Hindu Panchang.
---
The locations of 12 Jyotirlinga of Lord Shiva are as follows
---
Celebration Of Mahashivratri In Different Regions
In regions of Tamil Nadu Mahashivratri is celebrated with great pomp and fanfare in the Annamalaiyer temple located in the Tiruvannamalai district. A very special procession is carried on the day is 'Girivalam', a 14 km bare walk around Lord Shiva's on top of the hill.
In the regions such as Varanasi and Samantha major fairs are organized on the major Jyotirlinga Shiva temples of India. Jagrata is organized each year along the banks of the holy rivers and Lord Shiva is commemorated.
In regions of Andhra Pradesh and Telangana, Yatras are being held at Mallaya gutta near Gundlakamma Kona, Kambhallapalle, Uma Maheshwaram, and others. Mahashivratri festivals are celebrated at the Rudreshwara Swamy's 1000 pillar temple in Warangal.
The fair of Mahashivratri is organized in the town of Mandi(Himachal Pradesh) which has even got an IIT. Mandi has the Cathedral of Temples and is amongst the oldest towns of Himachal Pradesh. It is located on the banks of Beas where thousands assemble to celebrate Mahashivratri with great fervour.
---
Wrapping Up
Lord Shiva, though referred as the Lord of Destruction, always came forward at the moment of great crisis and is known in Hindu religion as the savior of the universe. Revering the Lord Shiva on Mahashivratri can resolve all troubles and struggles of life. It is fairly believed that the holy river the Ganges flows through Lord Shiva and enters the Earth at Gangotri. Taking a dip in the holy river can wash away your sins and encourage you to follow a truthful and better path in life.
Prepare to celebrate Mahashivratri on the 8th of March 2024 with fasting, worship, and social gatherings. You can even visit far off places and enjoy events such as fairs organized by followers of Lord Shiva.
You may also be interested in:
Benefits and Significance of Online Rudrabhishek Puja
---
---
Get 100% Cashback On First Consultation