Celebrate Rishi Panchami With Devotion, Invite Wealth And Happiness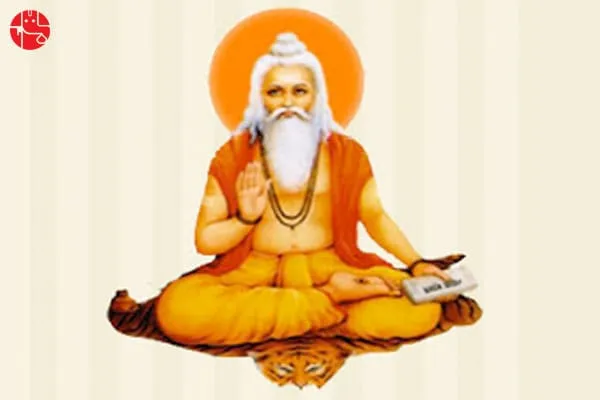 Tithi, Date And Significance Of Rishi Panchami
Rishi Panchami is celebrated on the fifth lunar day of Shukla Paksh (Waxing Moon Fortnight) in the month of Bhadrapad, as per the Hindu calendar. It falls on the very next day of Ganesh Chaturthi. This year Rishi Panchami falls on September 20, 2023. Rishi Panchami usually falls one day after Ganesha Chaturthi. It is believed that fasting on Rishi Panchami day is beneficial to one and all but this fast is more specifically observed by the women. The festival of Rishi Panchami is a woman's way of expressing devotion, gratefulness, faith and respect towards one's husband. Fasting on this festival can destroy the sins which one has committed unknowingly. So, now Ganesha will tell you about this festival, the story behind it and puja rituals associated with it. God's grace is important in every aspect of life. But man needs to make full efforts. Do you want to be graced for your career growth? You can do it if you know your future.Buy 2023 Career Report and get guided for a golden growth in career.
---
The Purpose Of Fasting On Rishi Panchami
As per the Hindu tradition, women who are experiencing menstruation or period (the regular discharge of blood and mucosal tissue from the inner lining of the uterus through the vagina) are forbidden to undertake religious activities or involve themselves in domestic works (including kitchen work) till they are in that state. They are even prohibited to touch things related to religion. If this requirement has been breached by mistake or due to other reasons, it leads to Rajaswala Dosh among the women who have violated this norm. Women fast on Rishi Panchami to get rid of this dosh.
Rishi Panchami is also known as Bhai Panchami. Sisters tie rakhis to brothers on this day in the Maheshwari community. Sisters fast on this day and pray for their brother's long life. They consume food only after performing the puja. Religious festivals are meant to boost our happiness. Having sufficient cash is also a requirement for happiness. But you can certainly make your finances boost. You can do it if you get our Free 2023 Finance Report.
---
The Story Behind Rishi Panchami
As per the tradition, there once lived a Brahmin with his devoted wife in Vidarbha country. The Brahmin was having a son and a daughter. He married his daughter to a cultured Brahmin man but the girl's husband met with an untimely death, rendering the girl to lead the life of a widow. She came back to her father's place and began living there again. Some days later, the girl got worms all over the body. It created problems for her. This worried her parents, who visited a Rishi to seek a solution to the problem.
The enlightened Rishi peeped into the past lives of the Brahmin's daughter. Rishi told the Brahmin and his wife that their daughter had breached a religious rule in her past life. She had touched some kitchen utensils while she was in the menstruation. Thus, she had invited the sin which was getting reflected in her present birth. It is stated in the holy scriptures that a woman who is in the menstruation should not touch religious things and kitchen ware. Rishi further told them that the girl had not observed the Rishi Panchami Vrat, that is the reason why she had to face these consequences.
The Rishi also told the Brahmin that if the girl undertakes the Rishi Panchami fast with full faith and devotion and seeks forgiveness for her sins, she will get rid of her past actions (karma) and become free of the worms on her body. The girl did what she was told by her father and she got free of the worms.
---
The Puja Vidhi And Rituals To Be Undertaken On Rishi Panchami
After taking a bath put on clean clothes on Rishi Panchami day. Make a square shaped diagram (Mandal) using haldi, kumkum and roli at a clean place in your home. Place the image of Sapta Rishi (the seven sages) on the Mandal. Pour pure water and Panchamrut over the image. Do their tika using sandalwood (Chandan). Put on a garland of flowers and offer flowers to the Sapta Rishi. Make them wear the sacred thread (Yagyopavit). Offer then white clothes. Also offer them fruits, sweets, etc. Put incense etc at the place. In several regions, this process is undertaken on the river bank or near a pond. Women don't consume cereals after this puja. Rather they consume a special type of rice on Rishi Panchami. View Upcoming List of Indian Festivals 2023.
With Ganesha's Grace,
The GaneshaSpeaks Team
For Instant Solutions! Talk To Astrologer Now.
---
---
Get 100% Cashback On First Consultation