Devshayani Ashadi Ekadashi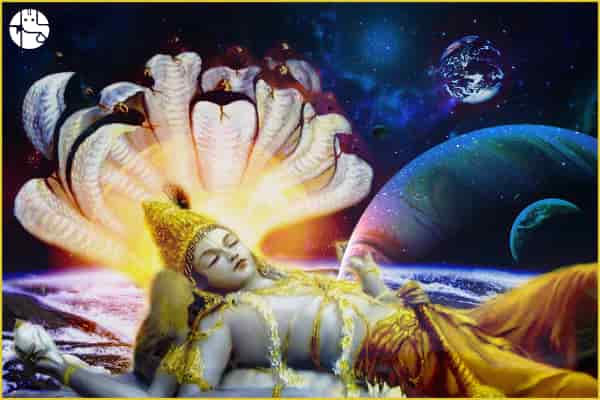 Ashadh Shukla Ekadashi is called Devshayani Ekadashi. From this day onwards Lord Shri Hari Vishnu sleeps in Kshirsagar. This year the festival is on 29th June 2023. Chaturmas is considered to begin from that day. In some places this date is also called 'Padmanabha'. Puranas also believe that these days Lord Vishnu stays at the gate of King Bali and goes back on Kartik Shukla Ekadashi in four months (Chaturmas) from this day. Ekadashi fasting holds an important place in Hinduism. Devshayani Ekadashi comes in the sign of Sun in Gemini. From that day it is considered as the beginning of Chaturmas.
Devshayani Ekadashi on Thursday, June 29, 2023
On 30th

 Jun, Parana Time – 

01:48 

PM

 

to 

04:36 

PM

On Parana Day Hari Vasara End Moment – 08:20 

AM

Ekadashi Tithi Begins –

03:18 

AM

 

on

 Jun 29, 2023

Ekadashi Tithi Ends –

02:42 

AM

 

on

 Jun 30, 2023
Devshayani stop all kinds of auspicious work
It is described in the Puranas that Lord Vishnu stays at the gate of King Bali in Patala for four months (Chaturmas) from this day and returns on Kartik Shukla Ekadashi. For this purpose, this day is called Devshayani. During this period, sacrificial rituals, marriage, initiation, yajna, griha pravesh and any kind of auspicious work are discarded. According to Bhavishya Purana, Padma Purana and Shrimad Bhagavata Purana, Harishayana is called Yoganidra.
According to religious literature in Sanskrit, the word Hari is used in many senses such as Sun, Moon, Vayu, Vishnu etc. Harishyan means that due to cloud and rain in these four months, due to lack of sun and moon, it is the sign of their sleeping. At this time, due to the stillness of the fire movement in the form of pitta, the energy of the body becomes weak or falls asleep.
Is Luck Favourable or Unfavourable? Raj Yoga Report reveals it all!
Devshayani Ekadashi Story
According to religious texts, Shankhasura demon was killed on Ekadashi Tithi in Ashadha Shukla Paksha. So from that day the Lord sleeps in the Ksheer sea for four months. At the same time, according to the Puranas, it is said that Lord Hari asked for three steps in the form of donation in the sacrifice of King Bali. The Lord covered the whole earth, sky and all directions in the first step. In the next step covered the whole heaven. Then the third king Bali put it on his head. Pleased with this, he made King Bali the ruler of Hades and asked for a boon. Bali asked for a boon that God should always be in my palace. Seeing him tied in the bondage of sacrifice, Mata Lakshmi made Bali his brother and requested the Lord to free him from the word. Since then, following Lord Vishnu, all the three deities reside in Hades for 4-4 months. Vishnu performs from Devshayani Ekadashi to Devuthani Ekadashi, Shiva from Mahashivratri and Brahma from Shivaratri to Devshayani Ekadashi.
Benefits of devshayani fast
The special glory of Devshayani Ekadashi has been told in the Brahmavaivarta Purana. With this fast all the wishes of the creature are fulfilled. All the sins of the fasting person are destroyed. If you observe Vrati Chaturmas, a great result is achieved.
For Astrological Remedies & Services, Visit: GaneshaSpeaks Online Shopping Store
Worship like this on Devshayani
Get up early in the morning on Devshayani Ekadashi. After this, clean the house and retire from daily work. Spray the house with holy water. Establish a gold, silver, copper or bronze idol of Lord Shri Hari Vishnu at the place of worship or any holy place in the house. After that worship him with Shodashopachar. After this, adorn Lord Vishnu with Pitambar etc. Then you should listen to the fasting story. After this, do aarti and distribute the prasad. Shri Vishnu should be made to sleep on a bed covered with white sheets. For these four months, give up the substances of daily behavior as per your interest or desire.