The Significance of Makar Sankranti 2024: Sun Enters Capricorn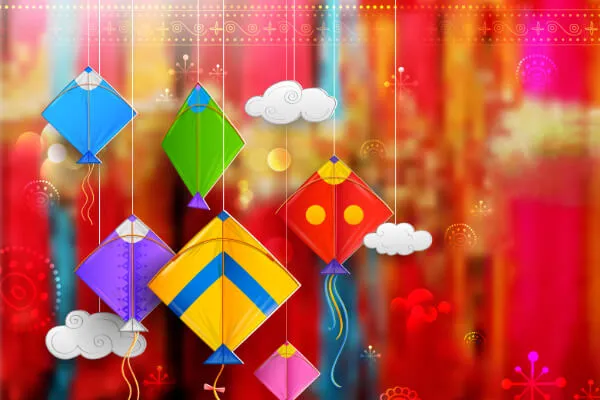 ---
Makar Sankranti Date And Basic Facts
The festival of Makar Sankranti holds a lot of significance in Indian culture. The festival marks the movement of the majestic Sun in the sign of Capricorn. Makar Sankranti being a solar event, arrives on the same date every year in the Gregorian Calendar. In many parts of the country, it is also called 'Uttrayan'.
Like most of the years, this year, too, in 2024, Makar Sankranti will fall on Jan 15. The term Sankranti is derived from the Sanskrit word 'Sankramana', which means "commencement of movement".
If You Want to Know About the Various Areas of Your Life in 2024, Read the 2024 Detailed Report
---
Makar Sankranti Muhurats
Makar Sankranti Date: Jan 15, 2024
Punya Kala: 07:15 AM to 06:21 PM
Maha Punya Kala: 07:15 AM to 09:06 AM
---
The Story Of Makar Sankranti
As per Hindu mythology, on the auspicious day of Makar Sankranti, Lord 'Surya Dev' visits his son, Lord 'Shani', who is considered as the ruling god of Capricorn sun sign. It is a known fact that Lord 'Shani' and 'Surya' had a conflicting relationship, and despite this on Makar Sankranti, past bitterness is forgotten, and new beginnings are made. Talking about new beginnings, learn how your 2024 looks like, with your complete 2024 Horoscope.
---
Makar Sankranti & Connection To The Sun God
There are various types of Sankrantis, out of which two are major. The other is known as Karka Sankranti. Makar Sankranti marks the beginning of an auspicious phase in the year.
The festival of Makar Sankranti is dedicated to the Sun God, who is considered a symbolic representation of divinity, wisdom and life as it brings forth the best in you. The blessings of the Sun can clear all the hurdles which you may face and will make you move ahead in your career.
---
Astrology Behind Makar Sankranti
Makar Sankranti is very important both Astrologically and Astronomically. Sun and Saturn are said to be inimical planets. However, on this day, Sun enters the house of Saturn (Lord of Capricorn sign) and stays for a month with his son.
During this phase, the Sun forgets its anger towards Saturn, thus signifying the importance of relationships. Relationships are depend a lot on how your planets align with your partner's planets. To know how compatible you are with your partner, you can get a Free Love Compatibility Report now!
---
Makar Sankranti & The Farmers
Besides, Makar Sankranti is also very important for the farmers as Makar Sankranti is actually a harvest festival. Many farmers, along with families, worship their cattle, tools and land, thanking them for a good harvest and praying for a good crop output in the following year.
In some remote villages, farmers are seen sitting together with their families and cattle to decide how and what should be cultivated in the following year.
---
Rituals To Be Followed On Makar Sankranti
Clean the house completely, especially the praying area.
The person who will perform the 'pooja' should take a bath early in the morning.
The person should apply 'tilak' of rice flour and tie the 'roli' on his hand.
In a 'thali', you can place 'ghevar', 'til ladoos' (both black and white) and any other offering you are willing to donate.
Sprinkle rice on the things one intends to donate.
Worship the deity 'Surya Dev' by lighting the lamp and chanting the 'Surya mantra' 12 times. The Surya Mantra: "Om Hram Hreem Hroum Sah Suryaya Namah".
Donate your offerings to the needy.
To appease Lord Surya and be on the path to your success, you can also perform an authentically performed Surya Puja with GaneshaSpeaks!
---
The Kite-Flying Festival
How can we talk about Makar Sankranti and not talk about the kites? It is also a festival of kites where people gather on their terraces from the morning. They compete with other kites to 'cut' their thread (manja). Many cities also host local and international kite festivals, too.
The celebration varies from state to state and region to region. The celebrations are diverse, delicacies prepared are distinct, methods of observing the festival are varied, yet the spirit and enthusiasm amongst the people are the same. Such is the beauty and wonder of this festival connected to our very loved Sun God.
Ganesha wishes all a very warm and joyous Sankranti!! Let us all begin a new life with bright light within us to shine brighter and brighter. May this Sankranti bring peace, prosperity, love and happiness to your life.
For More Astrological Consultation on Any Area of Life – Speak to an Astrologer.
---
---
Get 100% Cashback On First Consultation