Hanuman Jayanti: Worship Lord Hanuman, Conquer Difficulties And Sorrows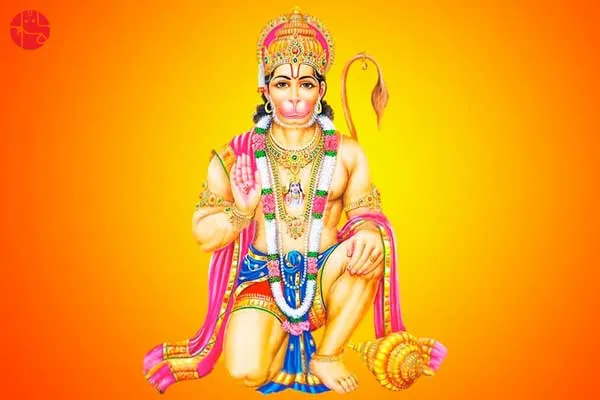 Hanuman Jayanti 2023 Date:
This year, the festival falls on the 6th April 2023, which happens to be a Thursday.
The Significance Of Hanuman Jayanti – The Birthday Of Lord Hanuman
The holy Hanuman Jayanti festival or Hanumath Jayanti celebrates the birth of Hanuman, one of the prominent heroes of the Indian super epic Ramayana. Hanuman Jayanti is observed in the Chaitra lunar month where a number of spiritual discourses are held in a majority of Hindu temples. This festival is celebrated with immense devotion by Hindus of all hues and in particular by the devotees of Hanuman or Hanuman Bhakts. The different aspects of Hanuman are remembered and worshipped on Hanuman Jayanti festival day.
On this auspicious day, get your hand-written Janampatri by our experts
---
Hanuman Jayanti: Lord Hanuman Is The Symbol Of Immense Might And Unalloyed Devotion
An ancient saying from Indian tradition says that if you want Lord Rama to terminate all your sorrows, you can reach Him only through Hanuman. Well, Hanuman is immensely powerful and an absolute devotee of Lord Rama. He is the granter of happiness and destroyer of problems. It is further believed that continuous reciting of the famous Hanuman Chalisa can help one overcome all sorrows and acquire supernatural powers. As Hanuman is very powerful, so his worship has become very powerful.
---
Hanuman As A Child Loved To Play Pranks
On Hanuman Jayanti, people also remember him as a mischievous character in his childhood days. In one legend, he crossed mountains, scaled higher towards the skies to eat the sun, thinking it to be a mango. A malefic planet, Rahu which was on its way to form an eclipse with the sun, came in his way and stopped him midway. Hanuman defeated Rahu who later approached Indra, the king of devas, for assistance. To this, Indra responded and threw Vajra (thunderbolt) that hit the young child and made him unconscious.
After finding his son lying in an unconscious state on the earth, an angry Vayu made life difficult on the planet to survive. Later, devas realized they made a huge mistake and revived the young Hanuman who was blessed with a number of boons.
---
Hanuman Is The Principal Character In The Hindu Super Epic Ramayana
According to Hindu legends, Lord Hanuman is one among the principal characters in Ramayan. A great devotee of Lord Ram, He finds His place mentioned in Mahabharat, Puranas as well as some Jain texts too. Many historians believe that He was the son of Vayu (wind god) and Anjana. He is a monkey god and an incarnation of Lord Shiva. With other vanaras (humanoids in monkey forms) lead by His chief Sugriv and Lord Ram, He participated in a long-lasting war to vanquish the forces of evil lead by Ravan, the demon king. Also read how Lord Shri Ram won the battle against Ravan
Many heroic tales stand testimony to the fact of how the legend lived and are remembered even today particularly when preparations of Hanuman Jayanti are underway. One epic describes that Lord Hanuman had the ability to assume different forms at his own will and was able to seize clouds, move mountains, break rocks or move as swiftly as the divine bird Garuda. With innumerable energy and strength, no demon was able to stand against him. No doubt, it was a precious gift he received from gods from his childhood days.
---
Rituals For Worshipping Lord Hanuman
Light up a mustard oil lamp and chant: Om Shree Ramdut Hanumate Namah: Deepam Darshayami
Offer mustard oil, a coconut and a garland of betel leaves
Offer some sindoor to Lord Hanuman with the mantra: Om Shree Ramdut Hanumate Namah: Gandham Samarpayami
Offer some flowers (hibiscus, jasmine or dhatura flowers) with the mantra: Om Shree Ramdut Hanumate Namah: Pushpam Samarpayami
Offer dhoop and chant: Om Shree Ramdut Hanumate Namah: Dhoopam Agrapayami
Circumambulate the idol reciting the Hanuman Chalisa.
Offer sweets like Laddu and chant: Om Shree Ramdut Hanumate Namah: Naivaidyam Nivedayami
---
Make The Most Of This Auspicious Day
लाल देहि लाली लसे, अरू धारी लाल लंगूर ।
वाजरा देह दानव दलान, जय जय जय कापि सुर ।
मनोजवं मारुततुल्यवेगं जितेन्द्रियं बुद्धिमतां वरिष्ठ ।
वातात्मजं वानरयूथमुख्यं श्रीरामदूतं शरणं प्रपद्ये ।
Recite these shlokas as many times as possible during the day. This will help you to get rid of troubles, worries and give you the strength to overcome difficulties with ease. The more you repeat them and remember Lord Hanuman, the more will you come closer to him. Though many notice him standing tall within the majority of temple complexes or at their entrances, hardly one knows the true significance as to why people arrive in large numbers to celebrate the popular Hanuman Jayanti festival. Get yourself a Hanumantyapujan Yantra, worship it religiously and be in full control of your life! Get yourself a Ram Raksha Yantra to invite peace and prosperity!
With Ganesha's Grace,
The GaneshaSpeaks Team
To Get Your Personalised Solutions! Talk To Astrologer Now.
---
---
Get 100% Cashback On First Consultation