Shabana Azmi Birthday Predictions: What Stars tell about Thespian's Future?
Published on September 12, 2020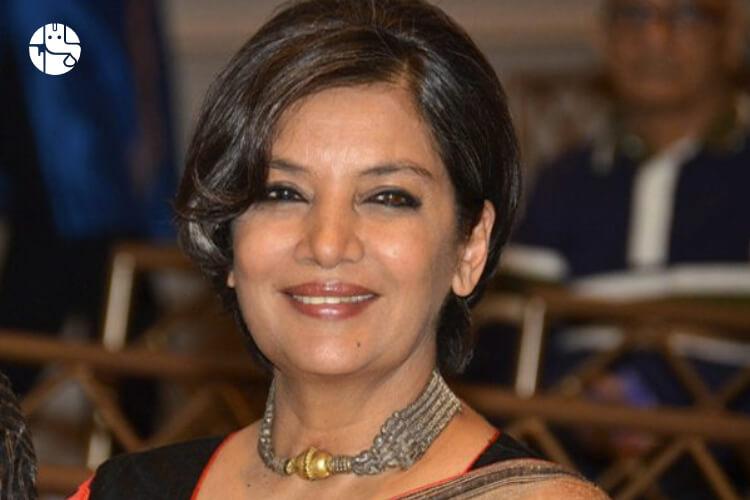 A pioneer of strong female characters in Indian Cinema, Shabana Azmi was a force to reckon with from the very beginning when she won the National Award for her first-ever film, Ankur. Not only films, but she has also been a committed activist, raising awareness about child mortality and injustice against AIDS patients.
She is also a Goodwill Ambassador of the United Nations Population Fund which is aimed at improving maternal & reproductive health worldwide. Her NGO Nivara Hakk Suraksha Samiti opposes the slum rehabilitation in Mumbai, protecting people from these areas against the state's plans to build multistoried, high maintenance buildings that they would not be able to afford.
Coming back to her career, she is honoured by five national awards, the most acclamation any actor has ever had. Her contribution to the parallel/art cinema is unmeasurable, with movies like 'Ankur', 'Swami', and ahead of its time, the revolutionary 'Arth'. However, it is not all about parallel cinema for her. She is one of the few actors who have tasted success with both parallel and commercial cinema. Her roles in the movies like 'Amar Akbar Anthony', 'Avatar', and 'Makdee', are as versatile as they can get.
Her latest notable role would be of Rama Bhanot in 'Neerja', as the mother of Neerja Bhanot. Recently, her short 'Aunty ji' was well-received by the audience. One can clearly say that the roles she chooses are a reflection of her real-life persona that is strong but subtle, and always voices for the right causes. Her next would be an unconventional movie called 'Sheer Qorma', a movie true to her style.
As the Queen turns 70 on 18th September, we have something to say about her year ahead, based on her Birth Chart. We don't have her exact time of birth, so we will predict the prospects of the upcoming year based on Surya Kundali. Though the time of birth is essential in finding out the hidden potential based on someone's birth chart, the Surya Kundli will also give a lot more ideas about the upcoming events in Coco's life.
You can also know your future prospects and make the best out of the decisions you are likely to make by unfolding your Personalised Janampatri
Let us dive into Shabana Azmi's Birth Chart.
Shabana Azmi Birth Chart:
Date of Birth: – 18 September 1950
Birth Time: – Not known
Place of Birth: – Hyderabad, Telangana, India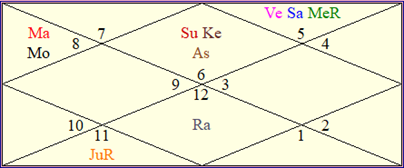 What does Shabana Azmi's Solar Kundli Say?
According to Sun's positioning, Shabana Azmi's Zodiac Sign would be Virgo, the sign of strength and intensity yet sensitivity. Her work on screen and in real life are the testament to these traits. Virgoans are also some of the most diligent people around, and we think Shabana Azmi's National Awards, a Padma Shri, and the Padma Bhusan speak for themselves.
Astrological Predictions for the Upcoming Year:
Ganesha tells us that the upcoming year may be of the new horizons both in terms of her creativity and career. She may achieve her goals and pursue many of the newer ones. New talent is also likely to benefit from her immense knowledge and experience if they work with Shabana Ji, or have her as a mentor in acting workshops. Her creative inputs may fetch her ever-deserved appreciation from her peers and colleagues.
Do you want to know the ideal time of job change or promotion in the upcoming year? Find out now with the handwritten Career Report 2020 by our Vedic experts.
New beginnings are also a theme to Shabana Azmi's Horoscope. Not only she may fund and be a part of new and creative projects, but she could also venture out to other departments such as writing. Wouldn't that be great to see, her thoughts through lenses? On the family front, there can be new gatherings and celebrations that can uplift her mood in general. Her family is also likely to seek her for the support system she has been to them, especially her children Zoya and Farhan. That being said, she may need to look after her and her family's health in coming times.
Planetary Transits and Shabana Azmi Birthday Forecast:
With Rahu Ketu Transit on 23rd September 2020, Rahu will transit in the 9th house, and that indicates an increase in the responsibilities with Shabana Azmi's career. She may feel fatigued as a result of that, and therefore, mental preparation may help her before going ahead with new ventures. Ketu will transit to the 3rd house, which may benefit her immensely with her business endeavours and finances. Overall, the transit seems to be a blessing in disguise for the actress, as success may knock her door with a few added responsibilities.
With Jupiter Transit in Capricorn in November 2020, Saturn and Jupiter will be in her 5th house of Creativity. This may make her successful more than ever with her craft, and her fans may see new heights of her acting abilities in some exciting projects.
Happy Birthday, Shabana Azmi!
Fortune Favors the Brave. With new opportunities and good health, this year is all set to bless Shabana Ji with success and recognition. We wish her the same and more, as our respect for her art and social work overwhelms us on her birthday.
To Get Your Personalized Solutions, Talk To An Astrologer Now!
With Ganesha's Grace,
GaneshaSpeaks.com