Ranveer Singh Horoscope: Amazing 2024 For Bajirao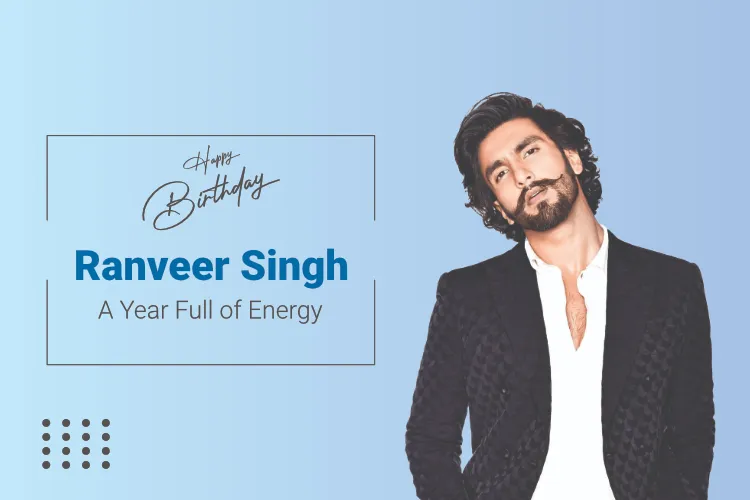 The dashing and rising star in the Indian film industry who became a sensation after promoting Chinese ching is none other than Ranveer Singh. Coming from a non-filmy background, Ranveer Singh made a very good impact from Band Baja Barat, which established him as a believable actor.
The role of Bajirao in Bajirao-Mastani is widely appreciated by audiences which brings the true acting talent to the table and gets to know his acting ability. His hard work and dedication in Simbaa also show his character portrayal at its best which again proves that he can do any role with pure perfection.
So, what are the things in Ranveer Singh horoscope which makes him so successful in a short period from an astrological point of view? Let's discuss it.-
---
Ranveer Singh Horoscope by Date of Birth
Ranveer Singh Birth Date: July 06, 1985.
Time of Birth: Unknown.
Place of Birth: Mumbai.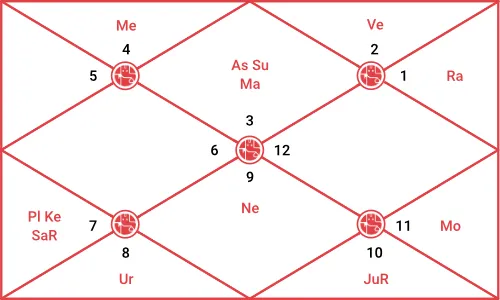 Ranveer Singh was born as Sun in the sign of Gemini, which makes him truly an entertaining person. Just look at his persona in every event, which makes everyone surprised. Mars in Gemini in Ranveer Singh Horoscope makes him very quick and curious-minded. His ability to change with the situation makes him best with Gemini Mars. The conjunction of Sun and Mars makes him an extremely energetic, fiery and very enjoyable person who gives him immense strength in his day to day life. Taurus Venus makes him a very romantic and sensuous person, which is reflected in his acting as well.
What is the real strength of your horoscope as per astrology which will give you success? Find your Janampatri and get a detailed analysis.
So what does the Ranveer Singh Horoscope look like, and what are the changes in his life in the upcoming year? Let's talk about it.-
---
Astrological Analysis of Ranveer Singh Horoscope
Saturn transit in the eighth house will bring a new invention in his life professionally. This transit over natal Jupiter will make him very serious and practical towards work. Many more professional activities in his mind. Jupiter transit in Aquarius over the natal Moon will be extremely beneficial for his popularity as his every performance in films will be appreciated and loved by an audience. Mars and Venus transit will bring a lot more things in his life professionally as he will live a very different life this year. As Ranveer Singh is going through karmic planet Saturn mahadasha and Saturn antardasha, his phase is slow, but soon dasha is going to change, which will again bring fast life for him. This 2024 year will be one of the best years for him professionally.
---
Health Aspects of Ranveer Singh Horoscope
Transiting Rahu in the twelfth house and Ketu transit in the sixth house may create a problem for health, but still, there are some favourable transits in his horoscope that will bring a lot of positivity during this year. Jupiter transit will bless him with optimism, and he will be health-conscious this time. Saturn transit over Jupiter also brings a good time for health, and he will be very serious this time for health and make necessary changes as per requirement. Saturn dasha is there as it can create some problems as he is going through the antardasha of Saturn, but still, soon dasha is changing, which will again benefit him in a much more positive manner. So it's a win-win situation for Bajirao.
---
Married Life Of Bajirao-Mastani
According to Ranveer Singh horoscope, this period is going to be very favourable for him and Deepika in terms of married life. Ranveer Singh is going through one of the best phases of life in his personal and professional life. Actually, with respect to dasha changes, his marital life will be very good in the coming time. Venus transit in Canner, Leo and Libra will fill romanticism in his life this year in a very positive manner which will again add a lot of solidity to their relationship. As per Deepika natal chart, Jupiter transit will be very good for her to enjoy a love life as this will give her the strength to focus more on love and married life.
---
Career For Ranveer
The career will be very good for Ranveer Singh horoscope this year. You can expect him to be at his best during this year as Jupiter transit will be very much helpful this year. Saturn transit will again bring some unexpected events in his life. This time he will be very much alert and become very much clever as to what he wants and needs for career growth. Turning dasha will bring much more stability and maturity during this time. Jupiter transit will trigger the third house of the natal chart communication, which will again improve his performances. Mercury transit in the coming time will bring him very much stubborn and fiery as well. So we can say it's a bright start for him.
So overall, a lot of good things can be said about Ranveer Singh horoscope this year. Many more changes in his life are on the way. Audiences will enjoy many more new performances by Ranveer Singh through Ads, Cinema and Endorsements. He is going to be a very successful actor in the coming time, and we will not be surprised by his achievements. Go strongly, Bajirao!!!
We wish Happy Birthday Ranveer Singh a lot more success in future.
With Ganesha's Grace,
Astrologers trained by Shri Bejan Daruwalla
The GaneshaSpeaks Team
---
---
Get 100% Cashback On First Consultation