Kamal Haasan – Know What Ganesha Predicts About The Future Of His Life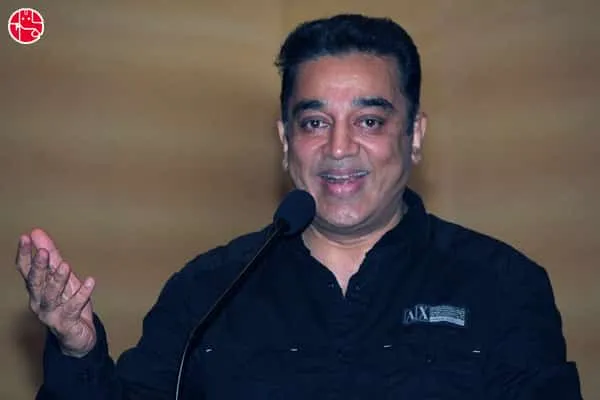 62-year-old prolific and versatile Tamil actor Kamal Haasan's career has spanned over five decades, and he is today regarded as one of the greatest actors ever. He started as a child actor at the age of 3.5 years in 1959 in the film Kalathur Kannamma. As an adult, he made his acting debut in the 1973 film Arangetram. Kamal Haasan has done very well in his career. He has earned huge revenues. Are you concerned about your finances? Get the 2023 Finance Report and make your finances surge.
To my conscience, Humanity is the Mother of all religions. Being the Human, and Being Human, raise the standard of Humanity.
– Kamal Haasan
Kamal Haasan has contributed to the entertainment industry in the myriad capacities of a writer, director, playback singer, producer, lyricist and choreographer. With 200 films under his belt — in Tamil, Telugu, Kannada, Malayalam, Hindi and Bengali – Kamal Haasan has won many awards both at home and abroad.
I am a 21st-century man. I don't believe in magic. I believe in sweat, tears, life and death.
– Kamal Haasan
He is the recipient of the Padma Shri in 1990, and the Padma Bhushan in 2014. His 1987 movie Nayakan has been named among the Time magazine's 100 all-times best movies. He has two daughters from his second marriage, Shruti and Akshara Haasan. He recently got separated from his long time live-in partner, Gautami.
I am looking for excellence. Anyone can struggle but they cannot make a 'perfect' film.
Kamal Haasan
Date of Birth – 07th November 1954
Birth Time – Not Known
Place of Birth – Paramakuddi, Tamil Nadu, India
SURYA KUNDLI
---
Astrological Observations Of Kamal Haasan
Saturn Will Confer Fame On Kamal Haasan
Kamal Haasan has exalted Saturn placed with debilitated Sun and retrograde Mercury. Such placement of Saturn confers propensity, fame, political success, honour in a greater measure. Powerful Saturn is always a boon for a politician.
Exalted Jupiter Will Help Him In His Career
Kamal Haasan also has exalted Mars in his chart. Mars rules the animal instincts for aggression. This is the planet of action. He is thus known to be hyperactive and a "straight shooter". Jupiter is also exalted in his chart. It gives very good results relating to career and professional life. Planets will help him do well in his profession, predicts Astrology. Will your business get the boost as well? Buy the 2023 Business Report and know the answer to this question.
Kamal Haasan's Versatility Too Is Conferred By The Planets
Because of these planetary positions, Kamal Haasan has interests in many areas, many achievements and many sides to his personality. Kamal Haasan is a very versatile person with talent in a number of areas including politics, social service and public life. However, retrograde Mercury and retrograde Venus indicate innovative yet controversial methods of expression.
Current Planetary Transits Indicate His Strong Desire To Enter Politics
Current transit of Rahu in Leo and Saturn in Scorpio indicate that he is very keen to enter politics. He may also have done some amount of behind-the-scenes homework to prepare the ground. But, some issues will crop up which may not allow him to implement his planning so easily. Nevertheless, Kamal Haasan will be very keen to join public life or active politics as the year 2017 progresses. The transiting Jupiter in Libra will bring strong possibilities of joining politics. There are also possibilities that he might collaborate with like minded leaders or extend his support to some political groups.
Kamal Haasan Unlikely To Get Support From Senior Political Leaders
The period between September 2017 and February 2018 will be important in this regard as there are strong chances that the famous actor would make some important announcement. However, his horoscope indicates that he might not get favours from superior political leaders and established parties. Also, his coworkers might also plan a conspiracy or may not allow him to take the decisive steps. Kamal Haasan will have to strive hard to get entry into active politics.
With Ganesha's Grace,
Tanmay K. Thakar,
The GaneshaSpeaks Team
For Instant Solutions! Talk To Astrologer Now.
---
---
Get 100% Cashback On First Consultation