Jersey's Box Office Predictions: A Large Opening Possible?
Published on April 8, 2022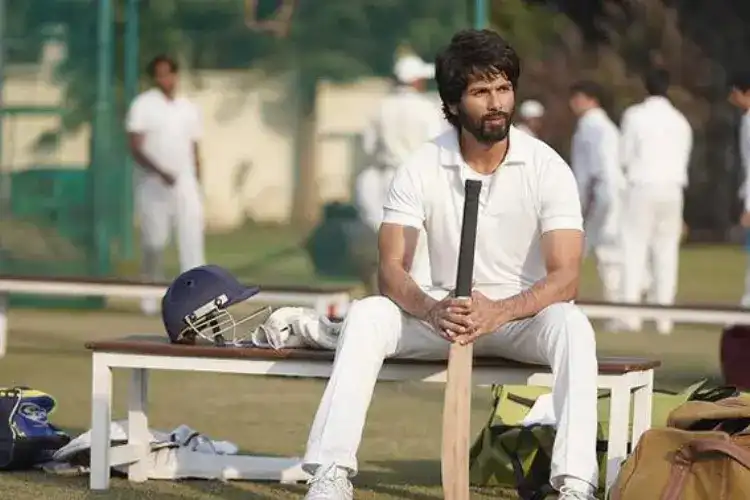 After a delay, Shahid Kapoor's new movie, 'Jersey', will be released on April 22, 2022. The movie would be the second South Indian remake to star Shahid Kapoor after his successful 'Kabir Singh'. A sports drama, Jersey, will also feature Mrunal Thakur and Pankaj Kapur in pivotal roles. Being a cricket movie featuring this star cast has created a buzz among the masses. How well will it perform at the box office, though? Will it repeat the success for director Gowtam Tinnanuri like the original? What does astrology say about Jersey's Box office predictions?
A Free Hit or Clean Bowled?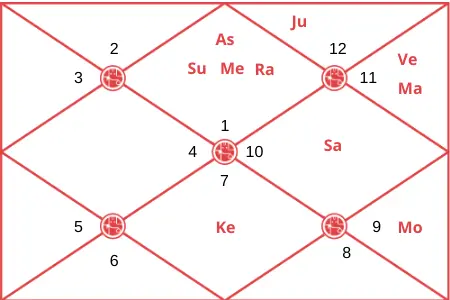 Looking at the birth chart of the movie, the ascendant sign is Aries. The Sun and Mercury are together with Rahu in the first house. This makes up for a possibility of a grand opening for Jersey at the box office. The movie can also be praised by film critics, and it can score some great points on reviewing websites. However, the possibility of a below-average opening can also not be discarded entirely. Whatever may be the case, the retrograde motion of Saturn confirms praises for the direction of the movie. Do you want to get your birth chart analysed just like this? Get your Free Janampatri Analysis today!
Shahid  & Mrunal to Shine Bright in Jersey?
Sun is the lord of the 5th house, and it is creating a trine with the natal moon. This means the star factor will remain the centre of attraction in this movie. In other words, we can expect some great performances from the leading cast. This may also influence the supporting cast, and they are also likely to perform better than average.
However, the natal Ketu may influence a group of viewers. In some places or with some viewers, the movie may not work. Once again, though, it will not affect the star value of the movie. Talking about the stars, you may also want to know more about the recent mega event of the industry: Alia Bhatt & Ranbir Kapoor Marriage Astrology: What Future Holds?
Jersey Movie Predictions: A Box Office Blockbuster?
In the movie's chart, Saturn is placed in the 10th house, the house of business. Ketu is in the seventh. These two factors indicate an average opening in all the major territories. After that, the movie may pick up gradually and move towards better collection numbers. Profits ahoy! and not just for the movie; they may be coming your way, too! Get your Free 2023 Report and understand your year better!