Will Dishkiyaoon hit the mark? probes Ganesha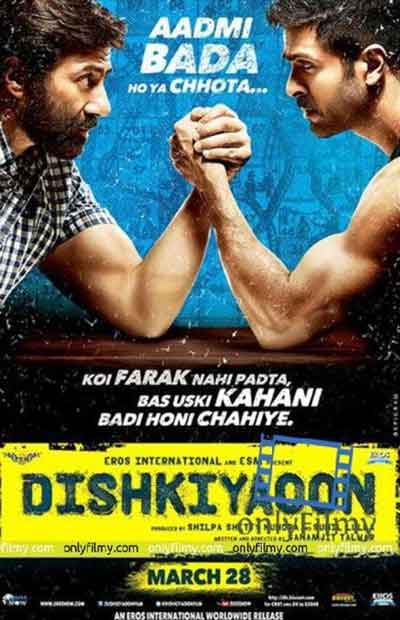 This week one more film will join the long list of films that have attempted to bring the darker under-belly of 'the city of dreams' to life on the silver screen. Dishkiyaoon, starring Sunny Deol, Harman Baweja and the debutant Ayesha Khanna, is a story about the ruthless Mumbai underworld. The audiences will see Harman Baweja, who's had a rather forgettable start as an actor, in a completely new, masculine avatar in this film. And, it will also be a treat for Sunny Deol's fans, as they will see him in an action-packed film once again.

It is also an important film for the stylish actress and Yoga ethusiast Shilpa Shetty, as this is her the maiden production venture. Will Shilpa Shetty Kundra be a successful film producer? While the subject of the film is interesting, it is not something the audiences have never seen before. Besides, apart from Sunny Deol, there is no other crowd puller in the film. Even the music has not hit the charts. Will the stars support the film? Let's see what Ganesha has to say about this film's fate.

Forecast
Considering the planetary positions in the release time chart of the film, Ganesha feels that Dishkiyaoon is not going to open full house in major territories. Nevertheless, it will enjoy a better than average opening, for sure.
The film, however, will do lower than expected business, especially on the first day, during the first weekend as well as the first week.
As an action film, Dishkiyaoon is not going to leave a long lasting impact on the audiences.
As Sunny Deol's date of birth (19th) totals to 1 and the film too is releasing on a date that totals to 1 (28th), Ganesha feels that this film may enjoy the extended support of Sunny Deol's fan following. However, that may not be enough to make this movie a hit.
Release Time Chart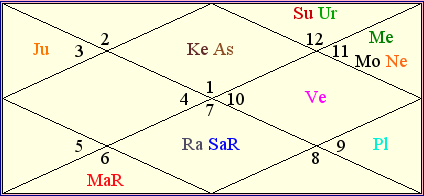 Planetary alignment in the release time chart of Dishkiyaoon
Sanamjit Talwar's directorial debut Dishkiyaoon is releasing with an Aries Ascendant. Venus is in the 10th House in this Chart. The Moon is in Rahu's constellation, and Rahu is in the 7th House with the retrograde Saturn. Saturn and Venus are in exchange.
Mars, the Lord of the Ascendant, is in the 6th House, and is in the retrograde mode.
Conclusive Summary
Ganesha says that Dishkiyaoon is going to do better than average business at the box office. However, it will not make a huge difference to Harman's and debutant director Sanamjit Talwar's careers.

Do you want to know what's in store for you on the career front during next 12 months? Avail Career Report 1 Year to get 100% personalised predictions by expert astrologers.

Ganesha's Grace,
Bhavesh N. Pattni
The GaneshaSpeaks Team

Your may also like to read: