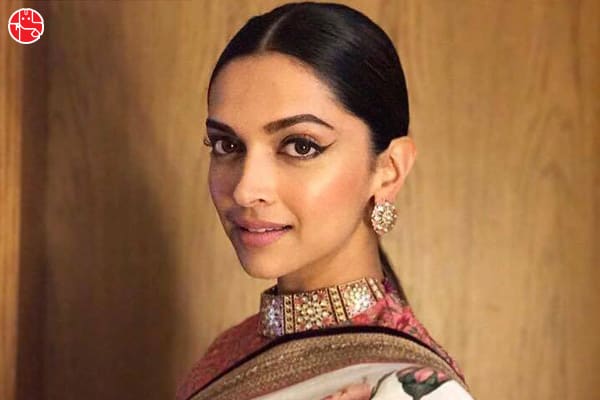 (Image Source: Internet)
There are only a few actresses in India who have risen so high, so fast. Deepika Padukone, one of the highest paid actresses in Bollywood, is certainly one of them. She preferred modelling and acting over playing badminton in her early life, in spite of being the daughter of the world-renowned badminton player Prakash Padukone. And her choice was right, as is evident from her ever-soaring acting career graph. While her career has been excellent so far, Ganesha has analysed her horoscope to know what the future has in store for her. This is all the more important as one of the most awaited movies of her career so far, Padmavati is likely to be released in December. Here are the findings:
Deepika Padukone
Date of Birth: 5th January 1986
Birth Time: Unavailable
Place of Birth: Copenhagen, Denmark
Surya Kundli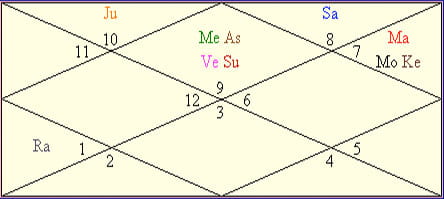 Deepika's Role Will Be Much Lauded In Padmavati
Transiting Jupiter makes an aspect with the natal Jupiter. This shows that her performance and acting work will be widely appreciated as per the horoscope. This holds a lot of importance as her new movie Padmavati will be released soon. Thus, she will perform well in the movie Padmavati. In other words, we can expect a strong role of Rani Padmavati in the movie, which will be enacted by Deepika Padukone.
Padmavati To Do Well In India
As per our predictions, Padmavati movie will perform well. In fact, the success of Padmavati looks very much likely in India. Besides, the power packed performance of other lead actors too will be much lauded. Thus, the movie will perform at least as per expectation according to her horoscope. It may even surpass the expectations of movie analysts.
Aggressive Behaviour Foreseen
Planetary positions suggest that Deepika Padmavati will be able to reach high peaks in her personal life. At the same time, she may exhibit a sort of aggressiveness or even over-aggressiveness in her attitude. This may create some issues for her, according to her kundli. She may witness some eventful situations in her personal life. However, things will get settled sooner rather than later, foresees Ganesha.
New Highs In Profession
Besides, Deepika Padukone will enjoy the comforts and luxuries around her. She will also exhibit sincerity in her work as per
astrology
predictions. Saturn is impacting the Sun and this will have an impact on Deepika's life. She will work with sincerity and determination to reach new heights. Deepika Padukone is likely to traverse new peaks by virtue of her strong and strenuous efforts. On the other hand, she may also turn more sensitive and reserved in her attitude according to her horoscope analysis. Her career may witness a sharp rise. Do you have any question about your career?
You can buy the Career Ask A Question Report and get it answered
.
Results Better Than The Efforts Put In
Besides, Deepika Padukone will get better results when compared with the efforts that she has put in, thus achieving higher success in the profession will be an easy task for her, in this sense. It will be somewhat like a cakewalk. However, that does not mean her efforts will be in any way less or meagre. In other words, the results she reaps will be disproportionate to the efforts she invests, as per the Vedic chart. She will earn more. Do you want your business to surge?
If yes, access the Free 2018 Business Report and find the golden guidance to make more profits
.
No Rosy Relationship With Ranveer Singh
Well, there are significant indications foreseen in her relationship with
Ranveer Singh
. Saturn will be transiting over her natal Sun and Venus. This will not allow her relationship to flourish steadily. There will be feelings of distance and aloofness. This behaviour will show more between May 2018 and October 2018. Thus, it would be far from a congenial and warm relationship between Deepika Padukone and Ranveer Singh.
Professional Success Will Not Be Impacted By Emotional Issues
Deepika Padukone may at times become impatient or aggressive. This could bring some problems. However, her mood swings and behavioural issues will not impact her professional growth. Nor will they impact her social status. She is likely to make good progress in her profession. She may surge ahead of other competitors like
Kareena Kapoor
. Her personal problems will not impact her professional success.
Substantial Gains In Popularity And Wealth Foreseen
Deepika Padukone's materialistic pursuits will be served well during this period as is seen from the study of her horoscope. Jupiter, a significant benefic planet is transiting over three important planets. This is an important astrological development. Her wish and desires for gaining popularity and fame will be fulfilled during this period. She will get success in different aspects of her profession.
The Surge Of Creativity
As this planetary transit will occur in Libra, a Venus ruling sign, she may be inclined towards creative and artistic activities. Thus, Deepika Padukone will naturally and actively get involved in such areas. This will give her some soothing moments and a break from the hardcore professional life. It will take her from the mundane world to the world of dreams and imagination.
Added Charm Will Give Her More Confidence
Besides, Deepika Padukone will look more charming and attractive than ever before during this period. This will be an added advantage to her glamorous image. It will give her more confidence and joy. She will also be a part of some auspicious event happening during this period.
With Ganesha's Grace,