Unfold Horoscope of Anupam Kher: What's in the store for Kher on his birthday?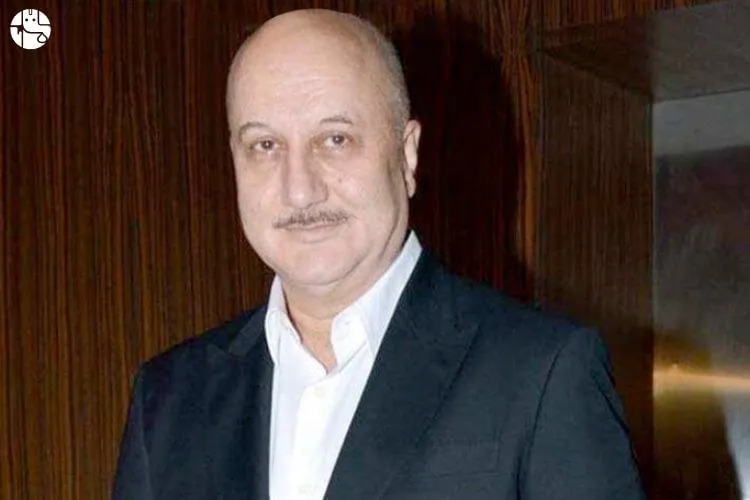 Whenever it comes to versatility in cinema, some selected names strike our minds. And Anupam Kher is undoubtedly one of the most versatile actors of all time. Anupam Kher is considered as one of the finest actors of Hindi cinema and his range of work over the years justifies his status as a legend in his fields. Being one of the most critically acclaimed actors of Bollywood, Anupam Kher has wooed us with his spectacular performances. He is truly a versatile actor who has done comedy, played the ideal father, a dreaded villain and won the heart of the audience. He is the one who with his villainy makes you shiver; his oddity makes us laugh with joy.
Anupam Kher needs no introduction, nor a descriptive analysis of his career is required, for he is one of the most accomplished, cherished, and revered actors in the world. From comedy to pathbreaking intense drama to negative roles, Kher has done it all.
He is the recipient of Padma Shri and Padma Bhushan, the civilian honours from the Government of India. He has earned five Filmfare awards for Best Actor in a Comic role. He also received Filmfare Award for the best supporting actor from the movie 'Vijay'. He is also credited with being the chairman of the famous National School of Drama.
On the special occasion of his birthday, Ganesha unfolds the horoscope of Anupam Kher to predict his way in 2020. Read on and find out more about his prospects in the near future.
---
Anupam Kher's Birth Details:
Date of Birth: 07th March 1955
Place of Birth: Shimla, Himachal Pradesh, India
Sun Chart
---
Astrological observations,
In Anupam Kher's birth chart / Kundli, Mars is placed in its sign Aries. Saturn is retrograde and exalted. Both Mars and Saturn are in opposition. The well placed Jupiter is aspecting the Saturn and Sun, which may help him to remain energetic and active in his path.
Jupiter transit will remain favourable for Anupam Kher, and he will remain more active socially during the entire year 2020. It will also bring some better professional opportunities which will strengthen his financial status. The favourable planetary influences may cause a noticeable improvement in his Social Media followers. But at the same time, he will be busy with some hectic schedules.
Also, Anupam Kher's upcoming media projects may add another feather in his cap due to Jupiter's favourable transit. At the same time, the planetary influences seem to be indicating that there will be tough competition with the people in his surrounding. Saturn transit may have an adverse impact on his relationship with others. During this year, he will be able to make prompt decisions, and this may surprise people around him. There may be some unconventional ideas that may fill up his mind, and he may tend to think differently.
As far as health is concerned, Anupam Kher will maintain average health during the year 2020 as transiting Saturn-Ketu (may affect his health. He may face some issues in maintaining the balance between his personal and professional life due to the movement of planet Rahu, says Ganesha. This may make him mentally disturbed at times. Besides, he will be very busy with his next projects.
All in all, during Jupiter transit Anupam Kher, will be highly independent in matters related to wealth. He will be able to improve his financial status based on self-efforts. But will your efforts help you to achieve financial stability in the year 2023? Get your Free 2023 report!
On your birthday, Ganesha wishes you the very best in all your future endeavours.
To Get Your Personalized Solutions, Talk To An Astrologer Now!
With Ganesha's Grace,
GaneshaSpeaks.com
---
---
Get 100% Cashback On First Consultation