Will Anu Malik Continue To Score Massive Hits? Let's See What Ganesha Predicts!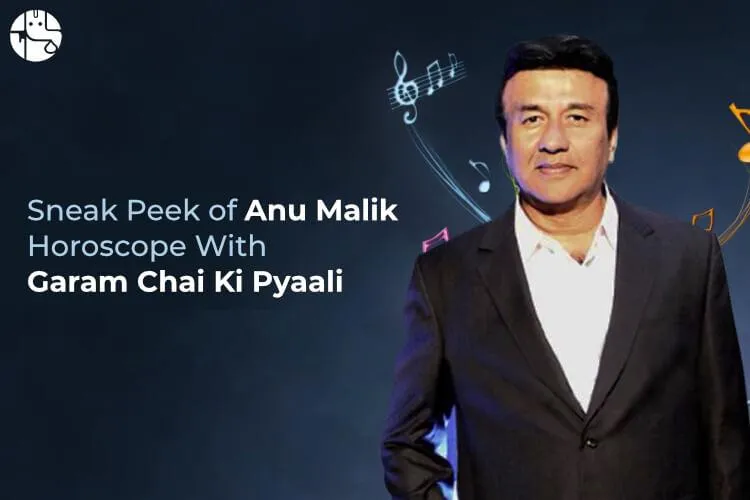 Double Bonanza! Two extraordinarily gifted personalities celebrate their birthday on 2nd November. Yes, Anu Malik – the king of Bollywood music and Shah Rukh Khan – the king of Bollywood shares their birthday on the same day, giving us double reasons for celebration.
Our expert astrologers have already analysed the birth chart of SRK, now it's time to flick the pages of Janampatri of the man with unparalleled versatility and the one who has been setting records since the 90s – the one and only Anu Malik!
India's one of the favourite reality show judges, music producer, music director, playback singer and the man behind the record-breaking longest songs of Bollywood – Anu Malik's brilliance holds no bar as he stands tall as one of the few music directors who can create songs in mere few seconds. It is really difficult to match the talent of Anu Malik as Oonchi Hai Anu Ke Talent ki Building. Yes, Anu Malik is the iconic music director and has created for him a niche in the music industry that spans over four decades – His endowment and acclamation ko Chhupana Bi Nai Aata.
With the songs ranging from Baazigar O Baazigar, the pop hit Gori Gori to the flirty number like Ek Garam Chai Ki Pyali and the melodious Moh Moh Ke Dhaage, time and again he has proven his versatility. Anu Malik has scored massive hits throughout his career spanning over more than 4 decades. Anyone who calls him a copycat might have forgotten that he has treated us with these musical gems.
Love it or hate it, after the #MeToo allegations against him, the iconic music director – Anu Malik is set to come back with the song Faraar in Sandeep Aur Pinky Faraar. We are sure that the song will make Anu Malik proudly say that "Main Khiladi Tu Anari" and take you back to the 90s when he used to rule with his music and made people dance to his trademark songs. Anu Malik has not only composed the song but also sung and written it. Anu Malik, you are truly a man with unparalleled versatility!
Without further ado, let's have a look at what our experts have to say after analysing Anu Malik's Birth Chart and see if the upcoming year will be successful or he is in for some new challenges? If you too are curious about your upcoming year, you can access your Free 2023 Yearly Report!
---
Anu Malik Birth Chart Analysis
Date of Birth: 2 November 1960
Time of Birth: Not Known
Place of Birth: Bombay, Maharashtra, India
Anu Malik SURYA CHART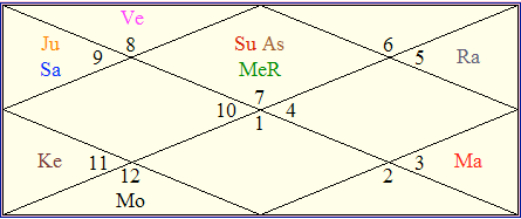 Kaho Na Kaho – Planetary Placements in Anu Malik's Horoscope Reveals Everything
Transiting Rahu will aspect over the Natal Venus placed in the 2nd house of the Chart.
Jupiter is transiting over Natal Jupiter and Saturn in the 3rd house until 19th November and after that Jupiter will enter the Capricorn sign of the chart.
Saturn aspects the planets positioned in the Ascendant of the chart.
Anu Malik will be under the influence of Rahu Mahadasha and sub period of Mercury till 12th September, 2022.
---
Happy or Unhappy – Reaction of the audience to his latest song from Sandeep Aur Pinki Faraar
As per Anu Malik's Kundli, he would be under the influence of the major period of Rahu and the sub-period of Mercury. However, Rahu is protected by the benefic Jupiter by its aspect on the 11th house of the chart. Hence, Chori chori jab Rahu and Jupiter ki nazre mili, his skills are likely to be enhanced and would perform better. His fans would loudly announce Aaila Re Yeh Music Mast Mast Aaila Re – because there are high chances that his work as a veteran music composer would be appreciable. But as the Mars, lord of 7th house posited in its inimical sign and Sun is debilitated in the ascendant along with Rahu, he may not get the expected results for the movie "Sandeep Aur Pinky Faraar". Rahu is the strong planet which can bring massive transformation in life. Know the impact of Rahu Ketu Transit on your moon sign.
Ring a Bell – More Unforgettable Music Hit to be added in Anu Malik Discography
Looking at the placement and transit of important planets in his birth chart, after mid-march 2021, there is a high possibility that Anu Malik may get new contracts and projects for composing music for the Bollywood movies. Besides, the impact of the sub-period of the Mercury (lord of 9th house, fortune) and the Moon (lord of 10 house, profession or business) both will have the aspect of Saturn which would help him to bag new creative projects.
Aag Laga Denge Aag Aag … can Comeback on Indian Idol Stage After Clearing His Name
Anu Malik will have a very strong back up of planets as some are placed favourably in his Surya Kundali. So Yeh Kaali Kaali Aankhen may return as a Judge Badi Mudaaton Ke Baad Aur Aab Hum Sabko Hila Denge Maa Kasam Aag Laga Denge in the next season of Indian idol. Also, Jupiter the lord of 3rd house represents the "Karma" of an individual like his dedication, power, firmness, grip over his judgement. This will help him to occupy the seat in the judges' panel of Indian Idol's upcoming season. What are your unique traits? Are planets placed favourably in your birth chart? To know, avail your Free Personalised Janampatri!
Challenges and Hurdles Aate Hai Jab Malefic Planets Tadpate Hai
Rahu is set for the Karaoke party and sing "Do me favour let's play….wait…, there's a twist, Do me a favour let's crop challenges…Yes, Rahu is posited in the 11th house and its lord the Sun is debilitated in the ascendant which will have aspects of Saturn during its transit through the year 2021. This negative formation in the Surya Kundali of Anu Mallik may bring hurdles and challenges in his career. There are also chances that the past allegations may crop up after June 2021. The authorities may even take legal actions against him during this period.
Movies or Web-series and OTT platforms – Where will he concentrate more?
With him composing the title of Ekta Kapoor's Cold Lassi Aur Chicken Masala and a home-made video during coronavirus pandemic, audiences think that he would concentrate more on web-series, OTT platforms. Stars also indicate the same! The Yoga Karaka Saturn is positioned with Jupiter, the lord of 3rd house "Karma". Tan Tana Tan Tan Tan Tara – Jupiter and Saturn will bless him with brilliance, unique style of music, and his promptness of creating refreshing tunes within seconds. Yaas, Saturn is associated with the research; innovation etc. and Jupiter put this all in action on a greater level. Hence, the aane wala kal of Anu Malik seems bright and he may concentrate more on web-series, OTT platforms than that of Movies.
---
Birthday Wish!
Anu Malik has been a favourite amongst the youth of all generations. The whole country is sworn by his unique blend of western-inspired tunes and his talent of creating songs in a blink of an eye. Even today, he is one of the top music directors in the industry. Ganesha wishes him all the best for all his future endeavours.
To Get Your Personalized Solutions, Talk To An Astrologer Now!
With Ganesha's Grace,
GaneshaSpeaks.com
---
---
Get 100% Cashback On First Consultation