Alia Bhatt to experience a year with lots of ebbs and flows in 2021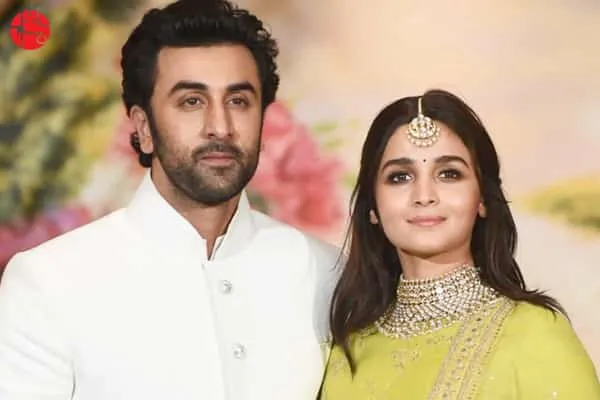 Five years, nine movies, and the speediest ride to stardom! Alia Bhatt's journey has been anything but perplexing. Indeed, Karan Johar had dispatched her, and we concur she is capable, yet what's there in her stars that makes her so charming and a bankable star?
Alia Bhatt, the famous Bollywood actress and Singer, is perhaps the most persuasive VIP symbol of Hindi movies. She is supposed to be the most generously compensated celebrity and was regarded with a few honours and two Filmfare grants. Forbes India included her in Celebrity 100 rundown while Forbes Asia set her "30 Under 30" list.
Check out what Tiger Shroff's stars say about his success in 2023.
---
About Alia Bhatt
Date of Birth: 15th March 1993
Birth Time: 04:10 am
Place of Birth: Mumbai (Maharashtra)
---
Alia Bhatt's Kundli
Brought into the world in Mumbai on 15th March 1993 to the producer father, Mahesh Bhatt and entertainer Soni Razdan, Alia rose to broad acclaim with her debut film, Student Of The Year directed by Karan Johar, which was released in 2012. The film additionally drew appreciation from the critics, calling it an extraordinary presentation of Alia. Her performance in the movie, Highway drew honours from the critics calling her a promising new entertainer developed with the character.
She is the only actress to have British citizenship. Her mother is (Kashmiri) Muslim of Germany while her father is a Brahmin. In her Kundali, Lagna house is of Capricorn where Saturn is the Lord of the house, and therefore her body is in good shape. Planet Venus and Sun are aspected by Jupiter, which is why she looks attractive and charming. The combination of Mercury-Saturn and the combination of Moon-Rahu where Moon is aspected by Saturn are the reasons why the actress lost her focus from the studies. The actress struggled a lot in her education due to the presence of Ketu in the 5th house. However, the 5th house aspected by Jupiter has supported the actress to complete her graduation. According to the Navamsha Kundali, the Sun-Ketu may bring more life trouble for Alia Bhatt. The Sun was aspected by Jupiter, who was placed in the father's house, 10th house (in Kundali) has helped the actress earn fame and name at a very young age. Due to her father (well-known director Mahesh Bhatt), it was easy for her to come into the limelight despite making fewer efforts.
Young Alia has already developed a successful Bollywood career. The planets Sun, Venus, Saturn blessed the actress to achieve respect, fame, and popularity. Also, these planets gave her the acting abilities to develop her image as a well-known celebrity. The trine of Jupiter and Venus from the 9th house will help her to maintain her financial status. Maha Dasha of Jupiter and Venus (the strongest Dasha of Kundali) in the Lagna house of Capricorn will give the Highway star favourable outcomes from 2022.
Let's see how planets influence your future life with FREE 2023 Horoscope Readings!
---
Mixed Days For Alia Bhatt in The Upcoming Years
In 2016, Saturn and Mercury transits over natal Venus helped her film 'Raazi' to earn a whopping one billion INR at the Box office. The actress received massive appreciation from her fans and her critics. In 2014, she also bagged awards for her film 'Udta Punjab', and later earned applause from the audience for her appearance in the movie 'Gully Boy'. At that time, she underwent Venus-Jupiter-Mercury, Venus-Jupiter-Ketu, and Venus-Jupiter-Saturn, which helped her to get optimistic results in all the releases. And due to Venus Maha Dasha, the actress became a good singer as you know she sings beautifully. Venus Maha Dasha starting from 28th December 2002 will offer favourable results 28th December, 2022. After that, the actress will be serving the Maha Dasha of Sun, which is an inauspicious planet according to Lagna Kundali so that this 7-year-long Maha Dasha will give mixed results in the actress life.
Alia may receive a positive response for her film 'Brahmastra' starring herself and Ranbir Kapoor. Following the release of the film, the pair of Alia-Ranbir may become the talk of the town. Alia is serving the Antra Dasha of Mercury (the Lord of luck) in Maha Dasha of Venus. Referring to the current planet transitions in the actress birth chart, there is a conjunction of 5 planets in Capricorn in the ascendant house that can be 'lucky'.
There will be the period of Venus-Mercury-Jupiter until 16th May, so if her film (Brahmastra) releases during the second quarter, i.e. in March, April, or in May, the actress may receive a satisfactory response from the audience as well as the critics. After becoming the brand ambassador of JSW paints, the actress is expected to get favourable outcomes while working in an ad film of 1808 colour paint. But she may not get desired results while collaborating with Ayushmann Khurrana. However, the ad film of JSW paints may likely come into the limelight.
Planetary transits in 2023 can bring many transformations to your career and business. Explore all imminent events from your Personalised Career Report!
---
Alia's New Projects to Spark a Conversation Among Fans
Alia may get a positive response while working with Sanjay Leela Bhansali for her film Gangubai Kathiawadi, but she may get into trouble before releasing the film. Venus, Sun and the house of the profession (10th house) are aspected by Saturn, and till May there will be a period of Venus-Mercury-Jupiter, so it's likely that the actress may face delay in completing her work. Alia may receive applause for her role in the movie as post-April, planets are favourably placed till October 2021. This year, Alia may face issues in completing work, but she is likely to achieve success slowly and steadily. She is further advised to take care from 2022 because till April 2022; she may get worried about her mental health and her parents and her brother. The Maha Dasha of Sun starting from December 2022 indicates that the actress may spoil relations with her father or ruin his image. In 2024-25 Mahesh Bhatt is likely to face serious health troubles.
Previously, Alia had minor health issues on the film set of Gangubai Kathiawadi. In the coming time, she needs to pay proper attention to her health till April 2022 because of Rahu Transit in Taurus and Maha Dasha of Mercury. She may require hard work. Also, the Raazi star may get tired, and her time management schedule may get disturbed. She may lose her self-confidence after October 2021.
A stable financial growth, bumpy ride, or a quick success? How will your financial position be in the coming year? Get a Detailed Life Report now!
---
Will Alia Bhatt And Ranbir Kapoor Tie The Knot?
Regarding Alia's relations with Ranbir Kapoor, in 2021, the 5th house is occupied by Ketu as per Alia's birth chart. Currently, there is Rahu transit in the 5th house. From 28th October 2021, Ketu will be passing over Venus, meaning that Aila may achieve desired goals in her love life till 2021. After that, the Raazi actress needs to be more careful as she may face life hurdles once she gets engaged or decide to part ways with her partner.
Want to Lead a Celebrity Life? Talk to an Astrologer Now, First Consultation with 100%
With Ganesha's Grace,
Astrologers trained by Shri Bejan Daruwalla
The GaneshaSpeaks Team
---
---
Get 100% Cashback On First Consultation