Aishwarya Rai Bachchan Birthday Predictions: Will mommy make a comeback?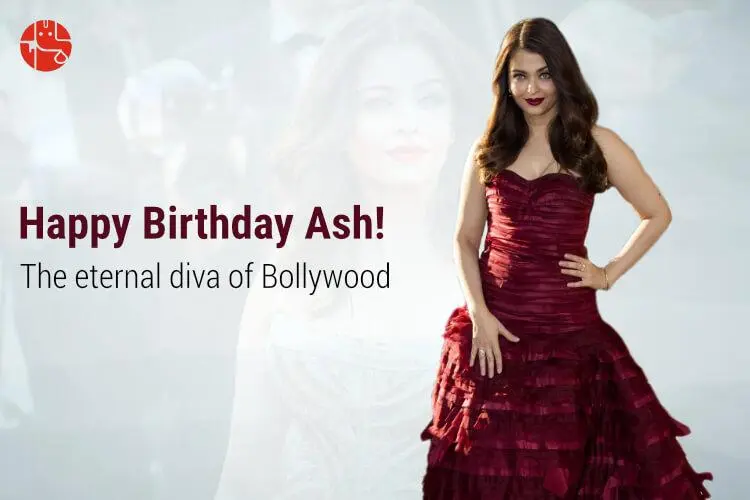 Aishwarya Rai Bachchan is not just a name but the face of many brands and social causes. She is a Longines Ambassador of elegance for whom the entire world bowed down before her for her ethereal beauty and unprecedented acting skills.
She was a sweetheart in the ad films, and the camera lens loved that face and the glistening eyes from the very beginning. So after winning Miss India, Miss World was on the anvil. Stylists, designers and photographers whoever worked with her closely, could take the eyes of her.
After winning Miss World, the next obvious choice was to introduce herself in the realm of cinema where she made her debut with a film Mani Ratnam's Iruvar. She received reams of applause for her performance, and after that she never stopped amid the obstacles. And the result leaves no surprises, she managed to confer some of the best indelible iconic role like Nandani in ('Hum Dil De Chuke Sanam'), Mansi in ('Taal') , Paro in ('Devdas'), 'Sofia in (Guzaarish)', and Jodha Bai in (Jodha Akbar) till date.
She didn't want to keep her career limited to India only, and thus she crossed over the landscape to touch down the Hollywood hills. From there, she came so far that today she is prepared to step into the shoes of Angelina Jolie for the movie Maleficent: Mistress Of Evil where we will be seeing her voicing the lead character. It will really be heart-provoking to see her in a totally out of the box character where we will be witnessing the dark side of her.
Apart from a talented actress and a loving wife, Aishwariya Rai Bachchan is also a doting mother to her daughter Aradhya, and both of them share an incomparable bond with each other. For Aish, Aradhya is not just a daughter but a personification of love and considered her grateful to be in her life.
Now as her Birthday is just around the corner, surely we can't predict her Birthday plan, but we can take a slight glimpse of her future life. So let's find out what's future life has stored for her based on her Natal chart.
Know your prospects and hidden potential from Free Personalised Janampatri.
---
NATAL CHART Of Aishwariya Rai Bachchan
Aishwarya Rai Bachchan
Date of Birth: 1st November, 1973
Time of Birth: 11.00 AM
Place of Birth: Mangalore, Karnataka, India
---
Astrological Observation of Aishwarya Rai Bachchan's Birth Chart
As per her Astrological Observation, in the coming day, she will be influenced by the two major transits and sub-periods of Jupiter which will remain until 26 June 2022. Ketu will transit over the Natal Mercury positioned in the 12th house of her birth chart, and Jupiter is transiting over the planets positioned in the Ascendant of the Natal Chart, which may prove beneficial for her career and personal life. Then the Saturn is transiting over Jupiter placed in the 2nd house of her Birth Chart, which may slow her progress a little.
Access your free Personalized 2023 Yearly Report to know your progress and promising potential in the coming year.
---
New transformation seems impressive with Vikram
Aishwariya Rai Bachacahn who performed powerful roles in the past with Vikram in Ravanan was not the last or the least performance of Aishwariya Rai Bachachan, and the transit of Jupiter over Venus and her pairing with Vikram for the historical drama movie "Ponniyin Selvan" confirms this fact. Venus stands for arts and drama and the combination of this planet with Jupiter will aspect the 5th house of her Natal Chart and make her an excellent exemplary of beauty as well as brains. This may give a tremendous positivity to Aishwariya Rai to perform nothing less than the best till date. The transformation driven from this may be much more impressive and appreciated by the audience.
---
Tryst with Will Smith is the new Conspiracy of Universe
As per her Natal Chart, the transit of Saturn over the Ascendant lord Jupiter may make her progress restrictive and slow but firm enough to fetch her offer from producer to cast with Hollywood Actor Smith during the year. She may enter into contract with higher prices to enact in the movies.
---
The future seemed planned with the full family show
Now, it will be more interesting if we see the whole family tree on the same silver screen. And if looking at the aspect and placement of important planets then there is a tiny possibility that we can enjoy performing them together all during the post August 2021 when Mercury and Venus transit over the 10th house of her Birth Chart.
---
The Blood Is Always Thicker Than Water
If we talk about her daughter Aaradhya, then the lord of the 9th house and the aspect of Sun on the 5th house indicate that she may also take the same boat as her mother. In due course, the luck of her mother may favor her taking the same path as career.
---
If You're Destined For Something, No Fate Can Change It
Regarding her political career and opening of her own production house does not seem in her fate as she is only destined for art, modeling and acting as per the placement of planets in her Natal Chart.
---
A Lady With A Fitness Freak Always Remains In A Healthy Peak!
In regard to her health issues, she is under the influence of the major period of Jupiter which is the lord of Ascendant and it aspects 4th and 6th house from the 2nd house, which may help to keep her health in a sound state and decor her personality.
---
Birthday Wishes!
Aishwarya Rai is really a diva of great beauty and celebrity status beyond imagination even after being away from the screen for a while. We wish happy birthday to this elegant beauty and may she have a promising future ahead.
To Get Your Personalized Solutions, Talk to an Astrologer Now, First Consultation with 100% Cashback
With Ganesha's Grace,
GaneshaSpeaks.com
---
---
Get 100% Cashback On First Consultation