Nokia's Relaunch: Ganesha Predicts Nokia's Comeback Won't Be An Easy Affair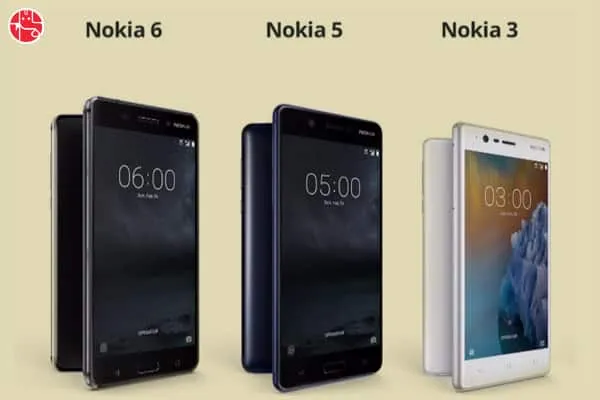 There are very few entities which can aspire for a phoenix-like re-emergence. This fact also holds true for the corporate world, which can be described as an avenue of infinite competition. Nokia appears to be one of such entities, which is trying to rise again in India.
At one time Nokia was one of the dominant cell phone brands in India. However, circumstances and cut-throat competition from the rivals pushed it into a virtual oblivion in this country. The space lost by Nokia was easily captured by other dominant mobile brands in the country. Business is about uncertainty and fierce competition. How will your business fare in the near future? Find it out with our 2023 Business Report.
But Nokia has now taken this bold step. It has decided to explore once again the huge Indian market. Accordingly, Nokia launched Nokia 3, Nokia 5, Nokia 6 in India on June 13. Now, there is wide speculation about Nokia's future in India. Questions such as: whether they will be able to capture the Indian market again, if they will be able to outdo other well-established brands, are doing the rounds. The ups and downs of a company also influence the careers of people. What do the stars say about your career? Get access to Career Ask A Question Report and know the answers.
While people may speculate and business analysts may give their interpretations on this subject, Ganesha has invoked the stars and astrologically analysed what the future holds for Nokia. Here are the findings:
Nokia Relaunch in India
Date of Launch: 13th June 2017
Launch Time: Unknown
Place of Launch: Delhi
Surya Kundali
---
Basic Astrological Facts About Nokia's Relaunch
In the Solar Horoscope of Nokia's India relaunch, Mars is posited in the Finance house. Rahu is posited in the 4th house and Ketu is posited in the Profession House. Now, let us discuss the relaunch in detail:
Nokia May Not Lead The Market
The company's stocks are expected to stay at a reasonable rate due to Sun-Mercury conjunction in the first house and Mercury ruling the Finance House. Besides, growth and development in the company's activities are indicated as Sun is in the first house. This may mean that company's employees will display solidarity and will double their efforts in the hour of need. Due to Mercury's position, Nokia's workforce will cooperate with each other and not give in to differences.
Moreover, if the enterprise commences its operation during this period, it is likely to make good progress. However, Rahu is posited in the 4th house. This means Nokia's performance in the relaunch may not live up to the huge grandeur of the brand name Nokia.
Besides, Ketu is posited in the 10th house. This means Nokia's relaunch may achieve only less than expected success in terms of production capacity, methodology and monopoly. Thus, Nokia may not become a market leader.
---
Nokia Will Need To Spend Huge Amount For Building Brand Image
The support which an individual or the concerned entity gets from people at large is largely influenced by the planet Venus. In the Nokia's relaunch horoscope, Venus is the Lord of Ascendant and the 6th house and it is posited in the 12th house. This implies that the company will incur huge expenditure to develop its brand image and gain public support.
Although Nokia will get some support for Nokia relaunch, they will have to work very hard to convert this support into rupees. Further, they will need to sell their products offline or through web portals like Amazon India in a well planned and well-organised manner. Also, using offline channels for pre-booking will be better and helpful.
---
What The Future Beholds
Over the time, there is also a possibility of Nokia making sudden gains in terms of sales, increase in production capacity and so on. Moreover, Nokia's customers will also appreciate other user-friendly features being offered in the newly launched Nokia models.
However, overall the company's future in India may see a difficult situation. Their comeback may not be easy. They will need to improve their strategy and be flexible to make changes from time to time. They should be prepared to make changes in their product and in other areas every 18 months else their comeback in India could get difficult.
With Ganesha's Grace,
Dharmeshh Joshi,
The GaneshaSpeaks Team
For Instant Solutions! Talk To Astrologer Now.
---
---
Get 100% Cashback On First Consultation