Celebrate cool Christmas with hot Stock-Market predictions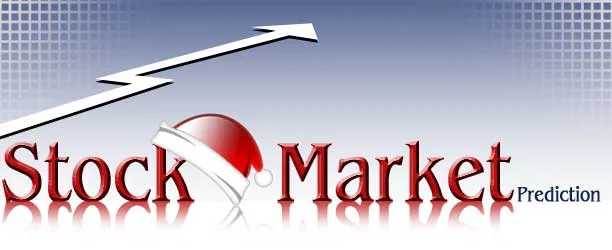 The Christmas is around the corner and it's a celebration time across the globe. But stock-market never rests as the stock-market helps examine the economic vein of the country. The mood and magic of Indian stock market have always kept business community and players up on their toes with its volatile nature. Many have minted money out of this business of speculation and many others have lost their fortune by a single wrong move. But astrologers at GanehaSpeaks are able to know what is going to happen in the future.
Here, GaneshaSpeaks gives you a an outlook of stock market for the two months – December and January. Ganesha bids farewell to the last month of 2023 and welcomes the first month of 2023 with giving astro-analysis of the stock market position
during these two months. With this two-monthly predictions, you will be able to know the general feelings of market, when to invest, when to come out and when to stay cool. Celebrate the Christmas.
Ganesha considers Decemebr as a month of panic. In the first week of December, you are advised to purchase. First two quarters shall be more positive than previous slots. But after completing the second week Ganesha sees a sudden downfall in market. Sun will be transiting through Mula Nakshatara from December 17, 2023. Ketu rules over Mula Nakshatara and as per their Natural characteristic Sun and Ketu are bitter enemy. Another critical phase is between December 21 to 29, 2023. Saturn, a planet of bullish trend will have retrograde motion after December 20, 2023. This event shall also be crucial for financial and derivative markets. Strong selling practice may be seen.
In January, Jupiter and Mercury will remain combust during the first week. On the other hand Mars will be retrograde in Gemini Sign. Ganesha feels that the volatility will remain strong in the month of January. But there shall be more buying practice after January 10, 2023. Sun will be transiting from Purvashadha Nakshatara between December 30, 2023 and January 11, 2023. Ganesha sees new scenario during this time phase. If you are not self-confident and have doubt on the market, then stay cool. You are advised to invest in IPO or do delivery base job. Do not over-trade. After January 15, 2023 Sun will enter in Capricorn Sign which is ruled by Saturn. Iron, Metals, Electrical Goods, Electronics, Black Pepper, Food Products, Wines and Liquors may have good planetary forces, feels Ganesha.
To Get Your Personalized Solutions, Talk To An Astrologer Now!
With Ganesha's Grace,
Dharmeshh Joshi,
www.GaneshaSpeaks.com
---
---
Get 100% Cashback On First Consultation