Android 10 vs iOS 13 Astrological Prediction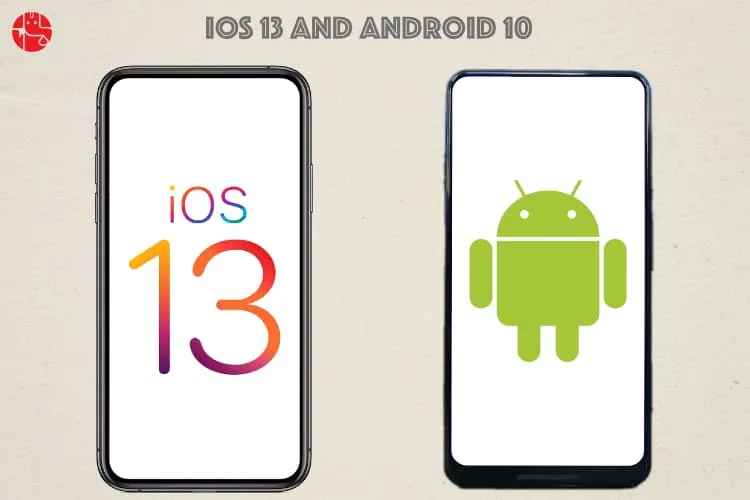 There has been a head to head competition between the two most used operating systems in phones, for a very long time. There is one more round to go this year, as Android is releasing its seventeenth version and iOS is releasing its thirteenth version. People have been divided majorly into two groups, ones who use Google's Android OS and the others who use Apple's iOS, a serious rivalry as to which OS is better. With such tough competition, both Apple and Google are trying their best to enter the market and get their share of food.
The iOS 13 will be released worldwide on September 19 and Android Q (10) was released on September 3 for Google Pixel phones and other selected devices. Both the operating systems have important updates in their respective versions to make things more interesting in terms of the user experience.
As far as the features are concerned, both Android Q and iOS are coming up with the Dark Theme wherein the color scheme uses light-colored texts, icons and a graphical user interface with a dark background. This dark theme can also be scheduled manually as per the user's needs. The major updates for iOS include a more user-friendly photos tab, screen recording, revamped maps, memojis, animojis, sign in with Apple feature, QuickPath that lets you swipe words on the keyboard, Siri with a new Indian English voice and many other attributes. Whereas, Android Q has other top features with the likeness of improved security and privacy updates, gesture navigation, live captions, smart reply technology, sound amplifier, foldable phone support, Vulkan graphics API, Pixel presence, screen recording and much more.
Ganesha has predicted as to who will win over the market more. Is it going to be iOS 13 or Android Q? Which OS is better? Who will win in the Google VS Apple competition in terms of the business generated? Let us find out!
Want to know effective solutions to your business problems and expand your market? Buy our 2023 Detailed Yearly Report!
---
iOS 13 Surya Kundli
Get Your Hand-Written Janampatri By Our Experts.
---
Android Q Surya Kundli
---
Astrological Observations:
As per iOS 13 prediction, in its Surya Kundli, the 11th house lord Moon is afflicted in the 8th house. According to Android 10 prediction, in its Surya Kundli, natal Rahu is placed in the 11th house. Hence, this factor shows that Android 10 will beat iOS 13 in popularity factor and can be more famous among the masses.
However, the privacy loopholes might disturb Android 10 users due to the influence of Saturn and Ketu in the 5th house, as per the Indian Vedic Astrology.
The usability factor seems better in Android 10 as compared to iOS 13. However, the user experience will remain equal in both cases though Android 10 seems to have a better usability factor with respect to the future of both Android Q and iOS 13!
The component of AI is likely to remain highly appreciated in iOS 13 instead of Android 10. Apple's Siri will also become more functional and a new sound control will also be available, as mentioned earlier.
Therefore, after considering the astrological aspects, performance issues, and app features, iOS 13 will surely beat Android 10, says Ganesha.
Ask Our Expert Astrologer and get answers to all your life problems!
With Ganesha's Grace,
The GaneshaSpeaks Team
---
---
Get 100% Cashback On First Consultation