Ganesha Sees A Bright Future For Patanjali But Can Acharya Balkrishna Really Make It Happen?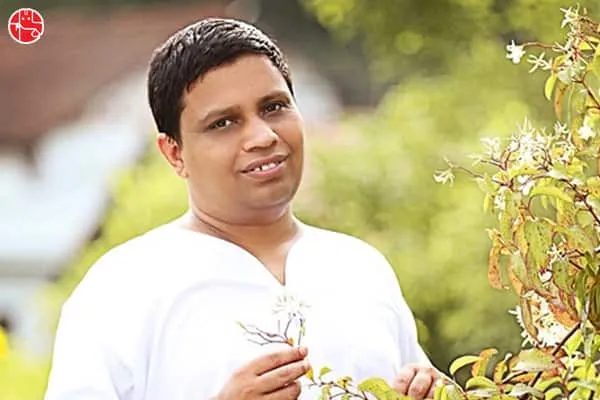 Springing out of nowhere, the Acharya Balkrishna Patanjali Ayurved outlets have become so ubiquitous that they can now be seen in almost every nook and cranny in cities and towns across India. Acharya Balkrishna, managing director of Patanjali Ayurved, was ranked as the 8th richest Indian by Forbes in September 2017. He established Patanjali Ayurved in 2006 with his close-companion and yoga guru Baba Ramdev.
Acharya Balkrishna's medicines are believed to have the power to cure any illness. Ganesha analyses the horoscope of Acharya Balkrishna of Patanjali to see what the future holds for him. Read on to find out.
Acharya Balkrishna
Date of Birth: 25th July 1972
Birth Time: Not Available
Place of Birth: Haridwar, Uttarakhand, India
Surya Kundli
---
Claims Of Rediscovering The Sanjeevani Booti
Acharya Balkrishna is a scholar of Ayurved, Sanskrit and Vedas, and is also referred to as Acharya Balkrishna Maharaj. The Acharya Balkrishna Ayurveda Patanjali group has claimed that they have rediscovered the Sanjeevani Booti, a herb which saved the life of Lord Rama's brother, Lakshman, in the epic Ramayana. It is the planets which have powered him with such abilities.
---
Endowed With Immeasurable Energy
The presence of 4 major planets in the 1st house of Acharya Balkrishna's birth chart provides him the energy to develop his personality. As per Vedic astrology, the 1st house represents the native. Further, the presence of 2 or more planets in the 1st house indicates that Acharya Balkrishna is able to easily win the hearts of people around him due to his friendly nature. Moreover, he has the amazing ability to convince people. Acharya Balkrishna can also implement his ideas in a logical manner through other people. Besides, he will mostly be able to achieve growth and become popular in life. Acharya Balkrishna's enthusiasm has helped him in business. Will your abilities make your business surge? Buy the 2023 Business Report and know the answer.
---
Strong Personality Traits
In Acharya Balkrishna birth chart, Jupiter is Swagruhi in Sagittarius sign and also posited together with the Moon. Hence, the auspicious Gaj-Kesri yoga is formed. He is an idealistic, loyal, generous, philosophical and tolerant person, as Jupiter is posited in its own sign, Sagittarius, in his birth chart. Acharya Balkrishna is also interested in religion, legal and mysterious subjects. Moreover, he is a trustworthy and inspiring person. This quality of Acharya Balkrishna has inspired people to emulate him. Further, he likes to work in a planned manner and also tries to help people. Acharya Balkrishna has achieved name and fame in society along with Baba Ramdev.
---
Need Caution In Business And Health
From 18/08/2017 to 07/03/2019, Rahu will be transiting in Cancer sign. According to Acharya Balkrishna's horoscope 2018, this transit over 4 planets will not be favourable. Hence, instability in his health, reputation, business and relations with government officials and agencies is indicated. He will also face new challenges during this period. As a result, Acharya Balkrishna will have to work very hard on the path which currently appears to be smooth. Moreover, his pace will slow down as the slow-moving and delay causing planet, Saturn will be transiting in Sagittarius sign between 26/10/2017 to 24/01/2020, and also will transit over the Moon and Jupiter in Acharya Balkrishna's birth chart. Acharya Balkrishna may face challenges in business. This may impact his finances. How will your financial situation fare? Avail the Free 2022 Finance Report and know your financial future.
---
Business Expansion Foreseen
The auspicious planet Jupiter will be transiting in Libra sign from 12/09/2017 to 11/10/2018 and thus lead to expansion. As a result, Acharya Balkrishna will introduce new products, open new branches, and buy new ashrams or buildings for his company. Overall, the forthcoming period indicates both big challenges and controversies, as well as developments for Acharya Balkrishna.
With Ganesha's Grace,
Dharmeshh Joshi,
The GaneshaSpeaks Team
To Get Your Personalised Solutions! Talk To Astrologer Now.
---
---
Get 100% Cashback On First Consultation