When will I become rich as Per Astrology?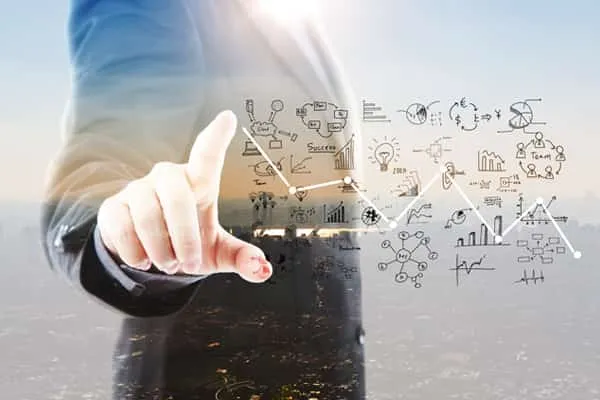 Everyone has dreams of being rich and self-sufficient. Everyone wants to have a bright future with a lot of money, for that control on expenditure is important. What you do today will affect your tomorrow. Financial management is just as stressful as it is important. The society judges people on their monetary possessions more than anything else, and it becomes extremely difficult for people to keep up in this rat race at all times. However, if you manage to get the right advice and motivation in this regard, understanding and using your finances smartly becomes a lot easier.
Financial astrology helps greatly in this regard, while propelling us in the right direction in terms of your money and its management. These are the aspects of finances that you talk to our experts about and we assure you detailed and specific answers to all your questions. Avail Investment Advice And Take Smarter Decisions
---
When will I be rich?
Keeping your financial life stable requires some discipline and development of good financial habits. People do not want to be in a financial hole that leaves them emotionally and psychologically devastated. It is better to protect our finances when we can, before situations cause our money to slip away from our fingers. The financial horoscope of an individual can be put forth on a daily, monthly, or yearly basis. However, it can also be calculated from the birth chart of the same person.
No matter what kind of horoscope you decide to rely upon, it helps you plan your future better and gives you the cushion to incur losses from a less vulnerable position. Making the right financial decision at the right point can prove to be the turning point of your life. It can take you to a higher status in the society and help you build a secure future for yourself and your family.
The professionals who work at Ganesha Speaks are trained to calculate your financial horoscope in the most accurate manner possible and that too, in the minimum amount of time.
By the placement of the planets in 2nd house, 11th house and their rulers and other significators like Jupiter, Venus we can determine the source of wealth. The timing of getting success is determined by the impact of transiting planets and Mahadasha sequence in a horoscope. The comprehensive study of a horoscope can decide when will the person obtain the promised wealth. If indications of wealth are weak , we can determine the impediments to wealth and the reasons for the financial problems.
---
Will I be rich? Astrology
Money has a way of engaging people. This apparently happens to be a big problem for all as we want to take advantage of the "easier" life. Impulse spending means eating out and shopping extensively until we drain our finances. Financial stability can only be attained when impulse spending is controlled and monitored. Financially stable people spend less than they earn. You may not have abundant capital but you can indulge in the right and important things and not overspend. This affords you the opportunity to save money. So learn to negotiate phone, cable and utility bills. Or simply reduce how much you spend on grocery, restaurants and clothing.
If you cannot control your expenses and if it's adding up to your misery, you should find out what is going wrong from your birth chart and planetary positions. Consult our expert astrologers, they will help you to overcome challenges and help you to maintain financial stability.
Get personalized help from our specialized astrologer Get an Answer 
---
When Will I become rich as per astrology
It can take years of experience to develop good financial habits, but the benefits of being responsible with spending are well worth any effort it takes to develop good practices. When you have your finances under control, you can keep yourself and your family out of debt, maintains a strong credit score, and can get the financing needed for large purchases such as a home or a car. When people run into financial problems, it is usually the result of several bad decisions that pile up to create ongoing issues. To protect your financial future, you need to be able to identify bad financial habits and understand the ways in which you can avoid making those types of mistakes on a regular basis. It is okay to make financial mistakes. What is not acceptable is allowing those mistakes to turn into ongoing bad habits.
If you want to attain financial stability, astrology can prove to be a suitable solution to help you in the current situation so that you can achieve your dream of being rich.
Sort out your relationship issues. Avail the Relationships Ask Question: Detailed Advice Report. 
---
Help from experts
The experts on our site are extremely dedicated, efficient, and determined to help every user who sends in questions for them. They ensure that the answers to those questions are out in less than 24 hours. Moreover, they are simplistic, devoid of excessive astrological jargons, and extremely simple to comprehend.
This is the time to take charge of your career and live the professional dream you have always wanted to. Make a little investment in finding the right path with GaneshaSpeaks today, and you reap the benefits from the same for years to come!
Talk to an Astrologer Now, First Consultation with 100%
With Ganesha's Grace,
The GaneshaSpeaks Team
---
---
Get 100% Cashback On First Consultation