Top 5 Zodiac Signs who are great food lovers!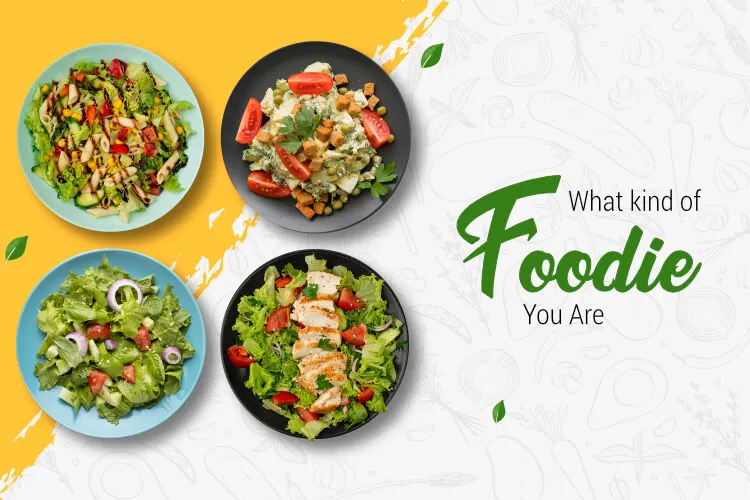 What kind of food do you like to eat? Does your tongue whine for the spicy food? Or you are just a regular eater and eat just to quench the thrust of your stomach. If you are the first one, and you spend most of the time thinking about the tangy and spiced food, then welcome to the crazy world of spicy and hot food eaters. We all love eating food one way or another, but there are some who can't just eat any food, they want food that is perfectly fit for their tongue, and suffice the wish of their taste buds. So, today, we will unravel about top FIVE zodiac signs who are crazy about zesty food and can't live without it.
---
Aries: The Food is An Elixir for Them!
Aries is the big foodie! who are so crazy about the food that they don't shy away from trying out different kinds of foods. However, the amazing thing is that any food can instantly alter their mood. If you see these natives in angst, then just fill their plate with spicy food and see the result. In no time their anger will meltdown. As they are quite adventurous people, the same rule applies when it comes to the food eating ceremony. They delight themselves with sundry kinds of food and go to various restaurants to give their tongue a new taste.
Feeling low Aries? Then get tips to boost your mood as per your Zodiac Sign
---
Taurus: A Born Eater
Those who are born under this sign of golden bull are mostly food enthusiastic. Food is the epicenter of this sign. If someone is on a date and has no eating plan with a Taurian, then they are in a big problem as Bull is not the right choice at that time. They are so crazy about spicy food that they render their own home in a restaurant and order to cook different varieties of food. It is sure-fire possible that due to this kind of crazy behavior, their cook would resign from their home. Such kinds of food lovers hate leaving uneaten food on their plate, and if you see any food is left on their plate then just figure out that, the food is not up to their taste.
What kind of Foodie are you? Zesty or Festy!
---
Leo: A Selective Nosher!
Although Leo loves savoring food, they are very fussy in matters of food. Their tongue is only made for that food that has been made with the pro-hands of experts. Unhealthy junk food is not something they prefer and even the destination they choose to eat must be of hygienic condition with high standards and a comfy environment. Also, they prefer background music while munching and love eating with those people who are food enthusiastic. They don't prefer homemade food until the food is spicy and hot. They are party givers and keep a keen eye on their food.
Are you as choosy as Leo? Find out if you will go for an Arranged Marriage or Love Marriage based on Your Date of Birth.
---
Taurus: A Midnight Muncher
Taurus is said to be the most neutral sign of all, but when it comes to the food, they don't fix any particular schedule to eat, and binge eats whenever their stomach demands to eat. It will be very rare to see such people empty-handed and not having the pocket of snacks or any kind of food in their hands. They are mid-munchers and don't shy away even to munch in the darkness of night that makes them a real food lover.
---
Pisces: An All-Rounder!
Even though they don't show their love towards food, they roam with a long list of food slips in their hand. For them, food is a way of comprehending that they love their life. Binge eating is like a routine for them. Though they might like to eat whatever food you offer them, street food is something they like the most. No matter what mood they are in, compromising on food is not part of their way, and savoring every kind of food feels like heaven to them.
The past few months have been stagnant, now is the time to turn the table and boot the dimension of life by Asking a Question to ExpertAstrologers.
When you are at a social event, what's the first thing that comes to your mind when you see the food and drink that are being served. If you think deeply about the food you may think you are too gluttonous but that is a harsh way to describe yourself. You simply love food — you're the biggest food lover.
Your Accurate Personalised Astrology Predictions Are Just A Call Away – Talk To Expert Astrologer Now!
With Ganesha's Grace,
Astrologers trained by Shri Bejan Daruwalla
The GaneshaSpeaks Team
---
---
Get 100% Cashback On First Consultation