Shravan Somvar Shiv Puja According To Zodiac Signs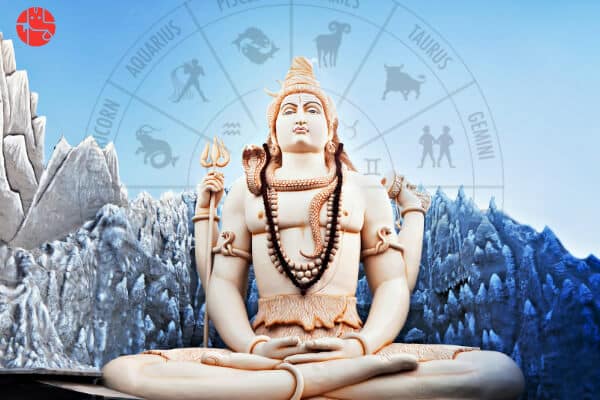 According to the Hindu calendar, the month of Sawan or Shravan begins when the clouds pacify the earth's thirst with their drops. In the year 2023, the month of Shravan or Sawan is going to start from July 4, 2023 to 17th August. According to many mythological scriptures, the month of Sawan is the most beloved month of Lord Shiva. It is believed that during this period he is present only on earth and showers special blessings on his devotees. Lord Shiva is specially worshiped in the month of Shravan. Special make-up of the Lord is done in various temples and Jyotirlingas, and devotees from all over the country take various measures to get the blessings of the Lord. But Shravan or Sawan also has a deep connection with astrology. Worshiping Lord Shiva according to his zodiac sign in Sawan gives special blessings of Lord Shiva, and gives freedom from many kinds of sorrows.
Worship Shiva according to the zodiac sign in Sawan.
Sheep
Aries
The people of Aries should anoint Shivling with curd during Sawan and chant Om Nageshwaraya Namah mantra while offering red gulal and flowers.
Taurus
On every Monday during the Sawan of Taurus zodiac, mix water in raw milk and offer it to Shivling. Along with this, offer curd, sandalwood and white flowers. During this, recitation of Rudrashtakam will also be fruitful.
Gemini
On every Monday of the month of Sawan, a Gemini native should anoint Lord Shiva Shankar with pomegranate or sugarcane juice and offer it by applying white sandalwood on Bel leaves. During this chant Om Namah Shivaya Mantra.
Cancer
During the month of Sawan, Cancer natives should anoint Shivling with pure ghee on every Monday and offer sweets made of mawa. Chant the mantra Om Somanathaya Namah.
Leo
Leo natives should offer jaggery mixed water on Shivling on every Monday during Sawan and chant the Mahamrityunjaya Mantra. Along with this, a lamp of cow's ghee should also be lit in front of God.
Virgo
The people of Virgo zodiac should anoint Shivalinga by pouring sugarcane juice or bel leaves in water during Sawan Monday. Along with this you should chant Om Namah Shivaya Mantra.
Libra
People with Libra zodiac should offer perfume or scented water to Lord Shiva, along with this recite Shiva Sahasranamams. Offer bilva leaves with shrikhand, sandalwood and white sandalwood to Shiva.
Scorpio
Scorpio natives should recite Rudrashtakam on every Monday of Sawan after anointing Lord Shiva with Panchamrit. This solves all the business related problems.
Sagittarius
On every Monday of Sawan, a Sagittarius native should anoint Shivling by mixing saffron in cow's milk. With this, apply sandalwood on a bilvapatra and offer it to Shivling. Chant Panchakshari Mantra.
Capricorn
Capricorn people should anoint the Lord by pouring Kusha in water on every Monday of Sawan. Donate wheat and chant the Panchakshara mantra Om Namah Shivaya
Aquarius
On every Monday of Sawan, a person of Aquarius should anoint Shivling by putting sesame in water and light a mustard oil lamp in front of God. With this, chant the Shadakshar Mantra of Lord Shiva eleven times.
Pisces
Pisces natives should anoint the Lord by mixing turmeric in milk or water on every Monday during Sawan and recite Shiva Tandava.
To get your personalized solutions, Talk to an Astrologer now! First Consultation with 100% Cashback!
With the blessings of Ganeshji,
ganeshspeaks.com