Effects Of Rahu Ketu Transit 2017 For Sagittarius Moon Sign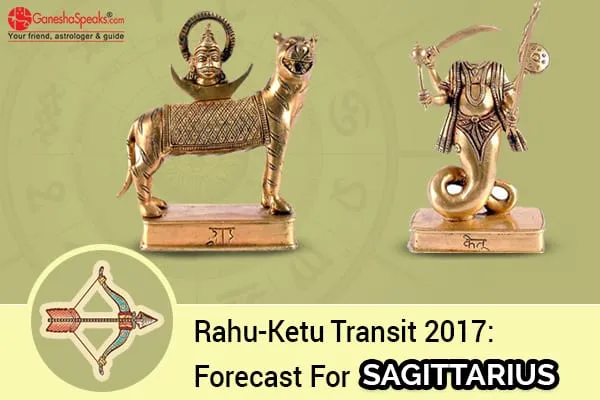 ---
Rahu Transit In Cancer 2017 For Sagittarius
– Rahu in the 8th House
Ganesha foresees a period of transformation and regeneration during the Rahu transit in Cancer. You will have to learn that it is not bad to take help or accept resources from others. Being self-reliant is good, but being adamant will not be good for you. During the transit of Rahu in the 8th House, you will be made to sort out issues pertaining to inheritance and wills. Shared resources will also draw your attention.
During the Rahu transit in Cancer, you will be getting a lot of indications about the future trends or events through your dreams, so do make a note of your dreams and study the general patterns. In your quest to achieve security and stability, ensure that you are not being too rigid. Instead of trying to control others and different things, try to be more light-hearted and flexible. While the transit of Rahu in Cancer operates, your personality may witness a major transformation.
Do you want to know how this transit may impact your career? Avail the exclusive Rahu-Ketu Transit Report For Career now!
---
Ketu Transit In Capricorn 2017 For Sagittarius
---
---
Get 100% Cashback On First Consultation