I Don't need fortune and I don't need fame,
   Send down the thunder, Lord, send down the rain,
 But when You're planning just how it will be,
Plan a good day for me.  – Don Williams

Come June, and the monsoon brings much-needed respite from the sweltering heat of summer. It brings cheer to everyone, from the young to the old, from the farmer to the entrepreneur and, not to forget, the young lovers, for it is the season in which, like the crops and plants and trees, romance too blooms. What else can the lovers want better than this rainy season to spend some intimate moments with each other. We can see them sharing an umbrella at a local bus stand or going for a long drive or cosying up in the neighbourhood park. You will see kids dancing on the streets, elders enjoying the rain in the balconies of their houses – and womenfolk preparing hot pakoras and tea for everyone in the family has become something of a sacred ritual during the first rains of the season. The rains, though, are not all about fun – they are equally about food. In rural areas where agriculture is the primary source of income, the rains bear a special significance. Two-third of our population is directly or indirectly related to agriculture for its livelihood and nearly a quarter of our country's economy is dependent upon agriculture. For them, a good monsoon not only brings a bumper harvest, but consequently also improves the standard of living. In urban areas, rains are essential to fill up the rivers and raise the groundwater levels, which takes care of the water requirements throughout the year. Monsoon is also a time for festivities – Teej is celebrated in Rajasthan, Naga Panchami all over the country and the Jagannath Yatra primarily in Puri, Orissa. States like Kerela, Jammu and Kashmir, Uttranchal, Sikkim, and Himachal Pradesh are heavily promoted as tourist destinations during the season.

With the monsoon just around the corner, Ganesha takes the help of Vedic astrology to find out whether  there will be sufficient rains in India this season.

As per Vedic astrology rules, Sun's entry in Ardra Constellation marks the beginning of monsoon in India. There are two primary rules followed to predict rains. One is the chart for Sun's entry in Ardra Constellation. The other one is the Sun's entry in Cancer. There are other fundamentals, too, which are considered while predicting rains. Here are the reference charts with astrological notes, followed by predictions.

Sun's Entry in Ardra Constellation
16 hours 04 min. IST
Delhi, India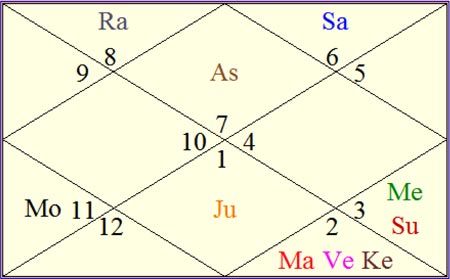 Astrological Observations
Ascendant is ruled by Venus and Venus is in Taurus, sign ruled by Moon.
Moon is in Aquarius, sign of the water bearer.
4th House Lord Saturn is in Mercury's sign

Sun's Entry in Cancer
03 hours 20 min. IST
Delhi, India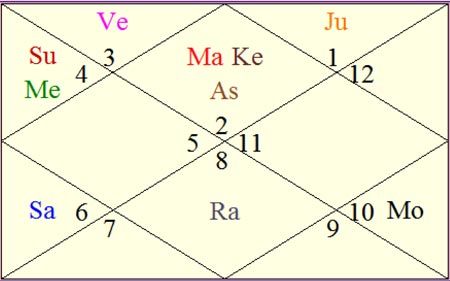 Astrological Observations
Taurus Ascendant, Lord of the Ascendant Venus is in Gemini – air sign. Two aggressive planets Ketu and Mars have occupied the Ascendant House.
Sun and Moon are in opposition.
Being the 4th Lord, Sun is in Cancer (as it is, we are calculating Solar ingress in Cancer, however the 4th House rules weather so it has to be given priority in the reading)
Moon is in Earth sign.

Astrological Predictions
Monsoon 2011 would be good in India.
We can expect monsoon to start a little early or expect winds with some rain initially.
On the eastern coasts, there are chances of floods. Even the western coasts of India will experience abundant rains – some cities on the western coasts will have to be prepared for floods, mainly towards the southern parts of India.
Ganesha feels that this time rain will not disappoint us.
Strong winds, with more thunder and lightening, are also expected this time.
During this monsoon, people will have to be a bit careful about their health.

Good luck and may Lord Ganesha bless us as well as Mother Earth and bestow good rainfall upon India.

Ganesha's Grace,
The GaneshaSpeaks Team