Effects of Saturn Transit on Capricorn Moon Sign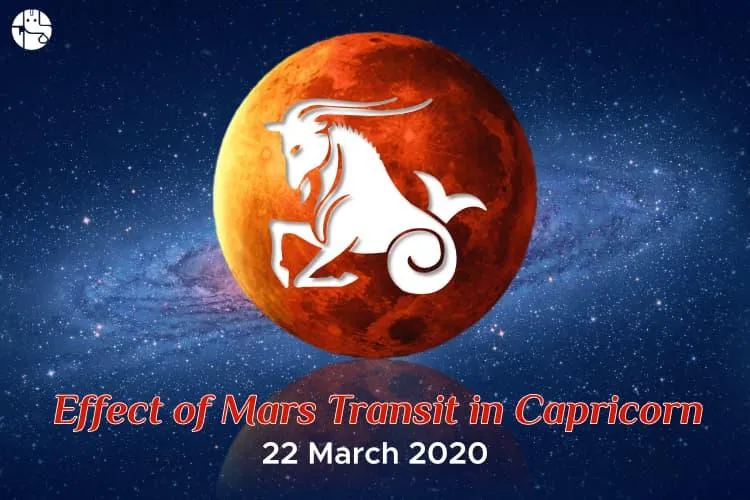 Saturn takes approximately 30 years to cross all the 12 zodiac signs. It is said to be the strict teacher in Vedic astrology. It's time that the Capricornians welcome the taskmaster in your own sign. The feeling of Saturn coming back home will now be experienced after a long time. The transit starts from January 23, 2020, and will remain for approximately two and a half years. It will enter the Aquarius zodiac sign after April 2022. The deity has a long-lasting impact on individuals of all signs in various areas of their life. The effects of Saturn in Capricorn sign will be life-changing.
For the Capricornians, Saturn is the Lord of the 1st and 2nd house. It is going to enter the 1st house in your birth chart. This is the house of self. This Saturn transit will make you a superpower in your own self if you understand what it is hinting at. Emotional disturbances are most likely during Saturn's transit over the natal Moon. You will have to make some positive changes in your perception. Try to indulge in activities that will help your mind to get refreshed.
Read about the remedies to nullify the effects of Sade Sati on you.
---
Summary of Last Transit and effect of Sade Sati on Capricorn moon sign
The 2017 transit of Saturn in Sagittarius had made you more inclined to spend. During the period till January 23, 2020, you were under the influence of Saturn's 1st phase of Sade Sati. Hence, you might have received unexpected results of your efforts. Sudden expenses would have disturbed your overall planning. You might have experienced some unwanted emotional turmoil with your beloved ones. This could have affected peace and harmony. While trying to travel abroad or visa related matters, you might have faced delays and obstacles in your path.
When Saturn will transit to your own sign in January, the middle phase of Sade Sati will start for Capricornians. Stay ahead of all the challenging times and tackle problems rightfully with your personalized and comprehensive handwritten Sade Sati Report.
---
Effects of Saturn transit on Capricorn Moon Sign from January 23, 2020, till April 2022
(Kindly note: the below predictions are mentioned according to moon sign.)
During Saturn transit in Capricorn starting from January 23, 2020, chances of entering an encouraging relationship will be very high. But your introvert tendency may keep you frustrated. You might feel low and lazy while handling your routine tasks. You need to balance your emotions and thoughts during this phase. This phase has exam papers that might be challenging for you. You need to prepare well in advance to top the exam that this hard master is going to bestow on you.
---
Impact of Saturn transit 2020 on Career
Saturn transit will make you work harder in your office. There are chances of slow down in your career, hence you will need to find a way to balance your life.
You are likely to face difficulties in getting desired results even after your hard work and sincere efforts. But you should not be disheartened and continue with the same as there are other transits that will also have an effect on your career.
You need to go the extra mile so that your seniors may recognize your sincerity. This will help you shine in their eyes and move ahead.
Believing in yourself will help you in standing firm against any situation at the professional front.
This Saturn's transit is indicating you to do something unique and turn the tables in your favor.
New offers might come your way but you may not find them lucrative. Even if you opt for a job change, you will take more time than usual to adjust to the new environment. Get your personalized Saturn transit to grow in your career.
---
Impact of Saturn transit 2020 on Business Life
Employees may leave job suddenly which may add to the problems.
You will need to make efforts to keep them happy and keep reasonable targets in your projects.
The intellect and understanding of balancing between your business goals and satisfaction of employees will help you grow.
You should keep your business goals practical and avoid over-ambitious business plans.
Here you will not be able to focus on the tasks at hand and may keep getting distracted frequently.
But, as Saturn is passing through its own sign, it will lift your spirits and keep you motivated to move forward on the path to progress. Get solutions to business issues with your personalized Saturn transit Report.
---
Impact of Saturn transit 2020 on Finance
Always check the feasibility of the ventures you undertake in order to receive the desired financial benefits.
It will be challenging to get financial results. But you should not lose hope and focus on additional earning opportunities.
For business individuals, patience will play a major role when you are waiting for results.
Family members may find it difficult to co-operate and give a supporting hand in financial matters. Hence, you will need to keep savings aside and start planning your budget accordingly.
Your belief in your own self will make you go millions of miles with strength and courage. Get your personalized Saturn transit Report for the betterment of your finances.
---
Impact of Saturn transit 2020 on Love Life and Marital Life
This Saturn transit is likely to bring some issues in your love life. You might get less support than you expect from your beloved.
Understanding your partner's feelings and thought process will help you in creating a better understanding with them.
For people who are married, you are suggested to remain calm and handle argumentative situations with a caring and calm attitude.
The environment of your personal life will largely depend on how you manage your emotions.
Even if your partner disagrees with you and you are left aloof, you should make use of the time to think about a solution.
Spending sweet moments with your love partner or spouse will help your relationship stay strong.
Family values will matter to you more. You will be more conscious about your image in your family, you will be able to earn good money and grab the opportunities for growth. Get your personalized Saturn transit Report to take your relationship to the next level of happiness.
---
Impact of Saturn transit 2020 on Health
The transit of Saturn will impact your physical and mental health.
You need to keep active and stay fit to avoid any issues from arising.
Doing things you like the most like listening to music, sports or other activities will charge you up. This will help give mental stability and not let your emotions flow haywire.
Regular health checkups are suggested during this time. Get your personalized Saturn transit Report to remain on the bright side of your health.
---
Ending note
Though Saturn moves slowly and delays things impactfully, it makes sure that you understand the pace at which you need to work things out. Tackling situations with logic and practical approach will make you successful. The Saturn transit will make you brave warriors if you take the lessons with positivity and humility.
To Get Your Personalized Solutions, Talk To An Astrologer Now. First Consultation with 100% Cashback!
With Ganesha's Grace,
GaneshaSpeaks.com
---
---
Get 100% Cashback On First Consultation