Ganesha wishes Eid Mubarak, Michhami Dukdam and Shri Ganeshay Namah to one and all.
During this week, Ganesha asks you to observe that in the time slot between 9:30 and 15:20, Nifty may be more on the upper side just for 15 minutes; while time slot around 12:45 may show a more downward trend. However, it's not confirmed.
Gradually, there may come a situation, which can create panic, foresees Ganesha.
From 9:05 to 10:15, initially Nifty will be flat to positive and later have a zero weightage. It will bring you at the same position you begun with. (0.00)
From 10:15 to 12:30, Nifty may make you do jobbing on the down side, repeatedly.
From 12:30 to 13:40, largecap may come handy to you.
From 13:40 to 15:30, overall, the period is good. But there are chances of correction around 13:55 and 14:55.
Gujarati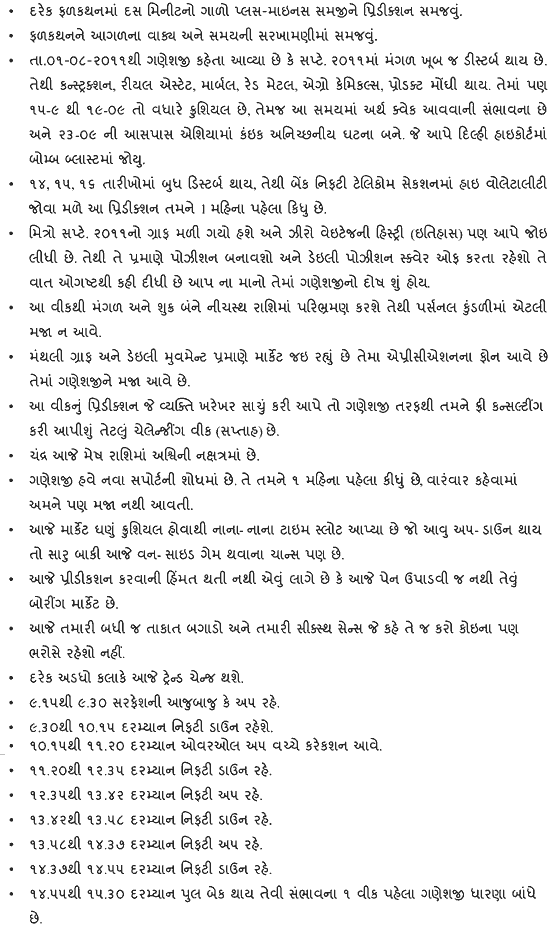 Hindi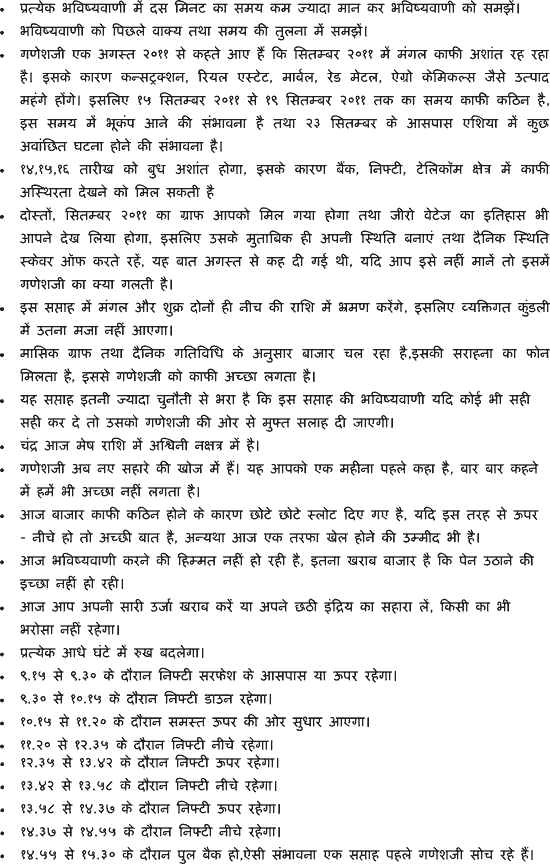 For further details, please contact customer care.
Telephone: 079 65221416
Mobile: +91 – 9909941816
Email: stockmarket@ganeshaspeaks.com