16th May 2014 – Stockmarket and NIFTY Predictions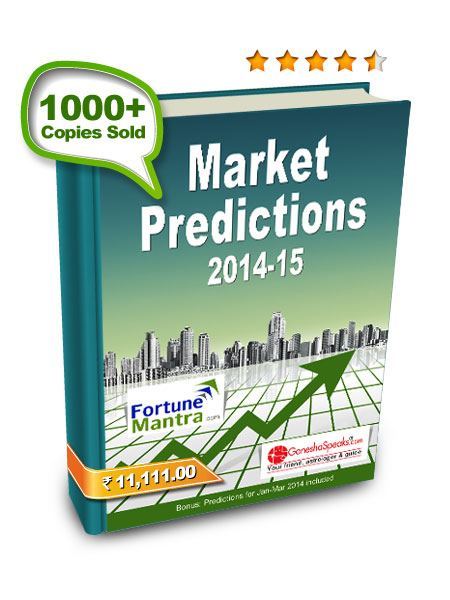 Consider 10 minutes plus and minus in each prediction, and act accordingly.
Ganesha advises you to compare every prediction with the prediction of the previous time slot.
It is a month of zero weightage. Besides, the results of the Lok Sabha Elections 2014 will be announced during the week ahead. Hence, Ganesha is advising you to trade carefully this week.
The results of the Lok Sabha Elections 2014 will be declared today. Be alert, advises Ganesha.
The day ahead is likely to be suitable for arbitrageurs, speculators and gamblers. Intraday traders should not enter the market today.
If you want to gamble today, keep in mind your risk bearing capacity while entering any sort of transactions.
Short sell at Nifty only after considering the pre-opening market trends. And exit as soon as you earn some profits.
Buy at around 10:30, and exit immediately after you earn some profits.
At around 13:30, enter into hedging transactions of both sides, and end the day at Nifty.
Moon Sign-wise predictions for today:-
Aries: Ganesha strongly advises you to be patient and take wise decisions.
Taurus: Matters related to personal life may be less strenuous. However, you need be very careful while trading in the stock-market.
Gemini: You may feel restless, and as a result, you may be unable to concentrate on anything. You will just sit around and pass the time.
Cancer: Stress and confusions will keep you occupied today.
Leo: Be ready to encounter some challenges in Government related and legal matters. There may be some difference of opinions with your seniors at work.
Virgo: There may suddenly be some signs of positiveness. However, hasty decisions are best avoided, says Ganesha. Note that the period post July 2014 is not going to be very favourable for you.
Libra: Engage yourself in spiritual and religious activities and meditation to feel relaxed. You may have to travel on 17th May, Ganesha advises you to take care of your health while traveling.
Scorpio: As the Moon moves forward, you will increasingly feel to relax and rejuvenate. However, the stock market will continue to hold your attention. You need to take wise decisions, says Ganesha.
Sagittarius: Physically, you may be in a good shape but mentally you may be disturbed. You need to sit at one place and regain your composure. Drink water at regular intervals, advises Ganesha.
Capricorn: As far as work is concerned, a highly productive day is in store. You will have a good time as well.
Aquarius: Lack of sleep will cause fatigue and weakness, foresees Ganesha.
Pisces: Ganesha showers blessings and says that something positive is likely to happen in your life.
With Ganesha's Grace,
Dharmeshh Joshi,
09909941816
www.GaneshaSpeaks.com