9th May 2014 – Stockmarket and NIFTY Predictions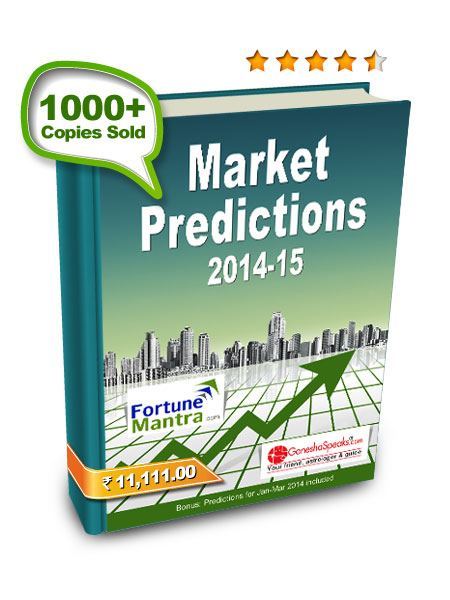 Consider 10 minutes plus and minus in each prediction, and act accordingly.
Ganesha advises you to compare every prediction with the prediction of the previous time slot.
From today, Mercury will gradually come out from the combust position. It looks set to be a favourable move, as Mercury shall now begin to get back to its original state.
Friends, it is 16-05-2014 next Friday. Remember that the results of the Indian General Elections 2014 will be announced on that day. You need to be alert and do not get affected by rumours. Do not take any position without applying your mind.
It looks set to be a good day for intraday. However, do not pin your hopes high, says Ganesha. Concentrate well, and ensure to make timely entry and exit.
From 09:15 to 09:45, Nifty may be on the up-side and around the surface.
From 09:45 to 11:00 – No Trading Zone. Ganesha foresees it to be a highly volatile and unpredictable time-slot. Nifty may go through wide fluctuations during this time-slot.
From 11:00 to 12:30, Nifty may be up.
During 12:30 to 15:00, Nifty may remain down, during the first and last 30 minutes, and it may show strength during the rest of the period.
There may be short covering at Nifty during 15:00 to 15:30. However, it does not look set to be a favourable time-slot. Nifty may just pass the time.
Plan your investments wisely and earn maximum profits! Order your copy of Market Predictions 2014-15 NOW!
Do you want to know which companies' shares and stocks would be best for you to trade in? Avail Stock Special 1 Month and know 4 scrips that you may trade in to earn maximum rewards. We will also tell you the preferable price points at which you should transact for each company. You may also directly Talk to An Astrologer for reliable guidance on issues related to your personal life, business, career, relationships, education, property matters etc.
With Ganesha's Grace,
Dharmeshh Joshi,
09909941816
www.GaneshaSpeaks.com