Sharad Purnima 2023: Significance And Reason To Keep Kheer In Moonlight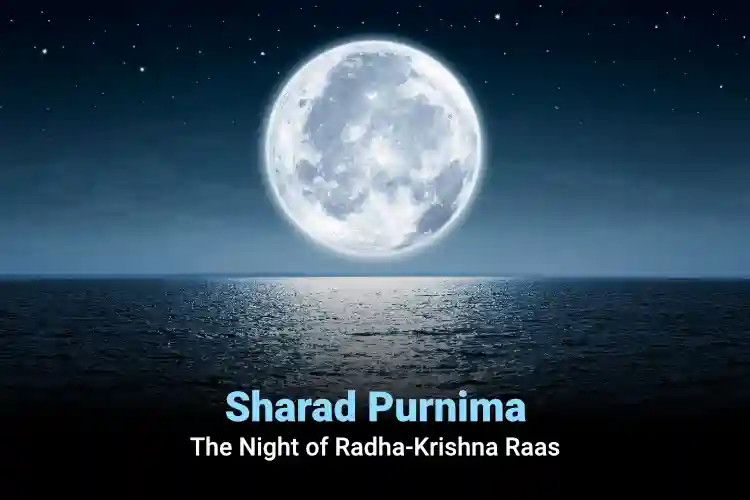 Sharad Purnima is one of the most important festivals in Hinduism. This festival takes place in the month of Ashwin (September/October). Sharad Poornima's other names are Kumara Purnima, Kojagiri Purnima, Navanna Purnima, Ashwin Purnima or Kaumudi Purnima. The full moon's brightness brings special joy and pleasure to that day. The word "Sharad" in Sharad Poornima refers to the "Sharad Ritu" (season) of the year. In several Indian states, Sharad Purnima is also celebrated as a harvest festival.
On Sharad Poornima, many devotees worship Goddess Lakshmi and Lord Shiva. It is believed that  Goddess Lakshmi is said to go from place to place, asking Kojagiri, "Who is awake" and blessing those who are found awake. As a result, people do not sleep this night and instead spend the entire day with immense dedication, fasting, singing religious songs, and praying for prosperity. This year Sharad Purnima falls on 27th October 2023.
---
---
---
Important Sharad Purnima Rituals
Women traditionally fast for the whole day and prepare bhog to offer to the Goddess. Some people fast (without drinking water), while others drink coconut water and eat fruits during the day.
Rice kheer is a must as part of the bhog. Worshippers keep rice kheer out all night in the moonlight, believing that the rays of the moon on Sharad Purnima have unique healing properties.
On the next day, the kheer is distributed among the friends and family as a Prasad.
The entire night of Sharad Purnima, worshippers do Jagran. They also involve themselves in doing spiritual awakening or practice other religious activities for getting blessings from Lord Indra and maa Lakshmi.
It is beneficial to help the poor with food and daily necessities. It is said that those who support others would always be supported by the Gods.
On the day of Sharad Purnima, devotees also take a holy dip in the River Ganga and other holy rivers. Then, they do meditation and worship Goddess Lakshmi.
Performing special personalised rituals on Sharad Purnima helps you to strengthen Moon in your birth chart and protect you from its malefic effects. Talk to Our Expert Astrologers to get effective remedies based on your birth chart.
---
Kojagiri Lakshmi Puja
Goddess Lakshmi or Maa Lokkhi is worshipped on Sharad Purnima or Kojagiri Purnima in several parts of eastern India, including Bengal, Assam, Odisha, and eastern Bihar. Lakshmi, or the goddess of wealth, is known in Bengali as Maa Lokkhi, who is described as chapala, or fickle-minded, and devotees worship her to gain her affection and blessings. The Goddess Lakshmi is said to visit people's homes at night to bless them when they worship her. Kojagiri Purnima meaning can be explained in two terms. Kojagiri is derived from the Bengali words Ke Jago Re, which means 'who is awake,' and it is said that on that night, the goddess visits houses where people worship her.
Perform Personalised Lakshmi Puja on Kojagiri Purnima. Book Online Vedic Lakshmi Puja!
---
---
Reason to Keep Kheer in Moonlight
The tradition of eating Kheer on the day of Sharad Purnima is well-known, as it is believed that the Moon's light drips nectar or elixir with various healing properties. As a result, people prepare rice kheer and keep it under the moonlight all night, and the same energised kheer is distributed as prasad to all family members the next morning.
---
Importance of Sharad Purnima in Vedic Astrology
The Moon is thought to be the controller of both mind and water, the two most important aspects of life, according to Vedic astrology. On this day, the Moon's light shines brightly and has a natural influence on the tide. The fluctuation of tidal waves in the sea is caused by this special effect produced by the Moon. Not only the sea, but the Moon's positive influences also fall on our aqueous part of the body, affecting everyone in an unusual way. According to Vedic astrology, performing specific remedies on this day, such as performing Vedic Chandra Puja and offering milk and water to the Shivling, will bring positive results in your life.
---
Happy Sharad Purnima
Sharad Purnima is the most auspicious and opportune day to fulfil your desires by worshipping Lord Vishnu and Goddess Lakshmi. With the divine blessings, you can remove negativities and obstacles from your life and gain health, wealth, and prosperity.
We wish you a very Happy Sharad Purnima!
Attract Good Luck With Your Personalised Horoscope On The Auspicious Day Of Sharad Purnima! – Talk To Expert Astrologer Now!
With Ganesha's Grace,
The GaneshaSpeaks.com Team
Astrologers trained by Shri Bejan Daruwalla.
---
---
Get 100% Cashback On First Consultation