Celebrating Maha Navami 2023: Significance, Date And Important Rituals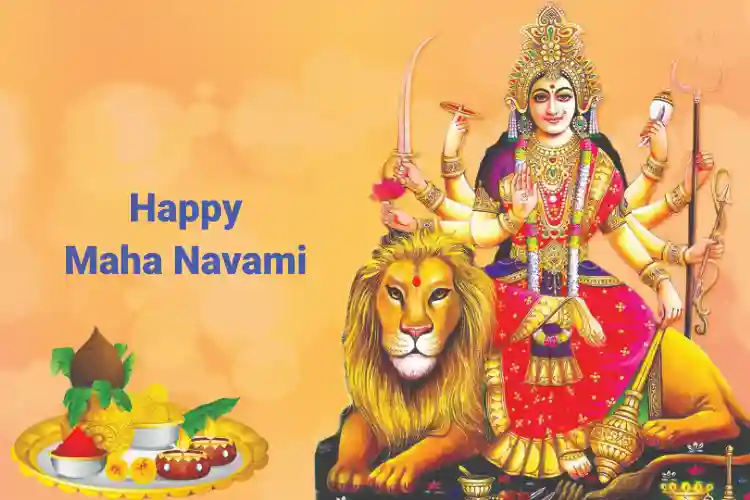 The festive season is on, and the weather is transforming rapidly as we are moving towards colder days. There is a series of back-to-back festivals planned, beginning with Navratri and ending with Dussehra, all the way up to Diwali. Maha Navami, also known as Navami, is one such important festival that marks the end of Navratri's nine days of fasting. Maha Navami is a highly spiritual festival dedicated to the goddess Durga and her nine vigorous avatars. During these nine days, a feminine incarnation of the goddess Durga is worshipped and celebrated as "Mahisasuramardini," which means "Annihilator of the Buffalo Demon Mahishasura." Durga Maa performed her last assault on the demon Mahishaura on the Ninth day of the festival and defeated him the next morning that is on Vijayadashmi.
---
---
---
---
---
Powerful Durga Mantra
Astrologically, Maha Navami is of great significance. For natives who are facing difficulties due to the malefic effects of planets or evil energies, worshipping Goddess Durga on Durga Navami can prove beneficial for them. You get the divine blessings of Goddess Durga which protect you from all the evil energies and reduce the malefic impacts of planets. It helps to attract more prosperity and happiness into your life. Here's is the most powerful Durga Stotra for Maha Navami:
ayi giri nandini, nandita medini, visva vinodini, nandinute ||
giri vara vindhya shirodhini vasini vishnuvilaasini jisnunute ||
bhagavati he shitikaNthakutumbini bhoorikutumbini bhoorikrute ||
Chant the above stotra to gain the divine blessings of Goddess Durga and invite health, wealth, and prosperity into your life. Also, chanting 700 verses from Durga Saptashati and ahuti on the day of Maha Navami brings blessings of Devi Durga and creates an aura around you to protect you from all the evil energies.
---
---
---
Get 100% Cashback On First Consultation