Sheep and Monkey Compatibility: Years, Traits, Pros and Cons
The Sheep and the Monkey may have a good time together, but the Monkey's high energy and seemingly carefree attitude can cause the sensitive Sheep to worry. The Sheep is artistically inclined and can be a little high-strung. When confronted with too much chaos or when not adequately admired by a loved one, this zodiac native can become agitated and nervous.
The Monkey is a fun-loving, energetic sign that is social, curious, and always up for an adventure. In Sheep and Monkey Compatibility, both may form an initial bond, maybe in the forum of their common social community, but the Monkey may find it difficult to keep the Sheep happy for long.
Sheep and Monkey Compatibility: Birth Years
| | | |
| --- | --- | --- |
| Chinese Zodiac | Zodiac Position | Most Recent Years |
| Sheep | 8th | 1943, 1955, 1967, 1979, 1991, 2003, 2015, 2027 |
| Monkey | 9th | 1944, 1956, 1968, 1980, 1992, 2004, 2016, 2028 |
A Sheep is a calm, gentle person who prefers to keep things to himself. Domestic activities such as decorating and preserving the home's beauty and order are more appealing to you. You have a cool and gentle demeanour. You stay out of fights and don't bear grudges.
Keeping a grudge is a waste of energy for you. You appreciate being surrounded by beauty and tranquility, and you have a special bond with nature. If you're being completely honest with yourself, you despise hard work. Although you enjoy creature comforts and luxury, you prefer them to be earned by someone else.
You do not hesitate to love and help your partner, and you are able to look after the house and family. However, you want to do these things on your own timetable, and you will hate it if your partner attempts to force you to do more. You keep your emotions to yourself and occasionally express them. To figure out whether you're irritated or how you're feeling, your partner would have to dig deep.
Monkeys are cunning creatures that have the potential to break your heart. You could be in for a bumpy ride if you're in love with a monkey. Monkeys are charming and seductive; they will have you wrapped around their little finger in no time.
However, Monkeys crave challenge and excitement, and your domestic tranquility will definitely bore them. Monkey means no harm, but they always fall out of love as quickly (or even faster) than they fell in, causing you heartbreak. Since you are calm and passive, a Monkey is likely to think you are dumb.
Monkeys have a tendency to believe that someone who isn't a fast thinker and quick action taker like them is beneath them. You are deserving of more respect. While you may admire the Monkey's optimism, their hopping from one scheme to the next is likely to make you feel anxious and nervous. Even if they stay around for a long time, you actually require a more secure home life than a Monkey can offer.
Sheep Compatibility Traits
Sheep appears quiet and reserved but is a very compassionate and caring person. You look after your friends and family because you want to ensure their happiness. Since you are sincere and frank about what you do, they know you really mean well. The Goat, which is also synonymous with stubbornness, is another name for your sign. It is a characteristic that you possess.
You prefer to keep your feelings to yourself whether you are certain that you are right or have a firm opinion that you have no intention of altering. When you bottle up your feelings for a long time in a sheep-monkey marriage, this can be a problem. You have a keen sense of others' emotions, and they are always willing to share their problems with a trustworthy and loyal friend like yourself.
In a sheep and monkey relationship, romance is something you desire, and you are certain to love your mate. You eventually want to start a family and raise your children in the healthy and stable environment you've created for them.
Monkey Compatibility Traits
Monkey is a happy, upbeat person who always has a smile on his face and has a variety of ways to make people laugh. It can be challenging for people to see the serious and intelligent side of you, no matter how much of a joker you are. You're a voracious learner who wants to share what you've learned with others.
If Sheep natives believe that you are trying to deceive them, they can ignore the details that are too good to be true. You possess all of the qualities necessary for success in life: charisma, personality, intellect, and a good work ethic. You're not only looking for love with sheep; you're looking for a special type of person who can play with your mind as well as your heartstrings. For several years you want them to be able to cope with everything you might throw at them.
Sheep Woman and Monkey Man Compatibility
In Chinese astrology, a Sheep woman may have trouble trusting the Monkey man, particularly if he is too social and not as emotionally attentive as the Sheep would like in the relationship. Because of the Sheep's generous nature, this can be a concern if the Monkey man is unable to reciprocate the help a woman needs in this relationship. If the Monkey is willing to spend time getting to know the Sheep in the relationship, the relationship will last longer rather than starting out as a solely physical or sex-based relationship.
What type of relationship will you share with your partner? Find out now with Love Horoscope.
Sheep Man and Monkey Woman Compatibility
A Sheep Man is calm and collected. He enjoys a peaceful and healthy life. When he is romantically involved with a Monkey woman, it can lead to tension over the paths they have both chosen in life. In Sheng Xiao, Sheep men tend to have gentle and kind love and encouragement, while the Monkey is not always able to reciprocate.
Monkey women are also preoccupied with seeking new social groups to join, and due to this, they leave their loved ones emotionally desolate. They do not prioritise taking care of the relationships emotionally or financially, preferring instead to concentrate on the social scene. The Monkey can become more manipulative or take advantage of the Sheep's friendly disposition because of the Sheep's stability and passiveness, along with his ability to remain calm even during arguments.
To prevent heartbreak from the Monkey it is critical that the Monkey woman be fully committed to the Sheep before the relationship becomes intense.
Sheep and Monkey Compatibility: Relationship
Even if the personalities are diametrically opposed, sheep-monkey dating will find a happy medium to sustain their relationship. You will make things work for both of you when there is passion.
Sheep and Monkey Compatibility: Positive Traits
Sheep and Monkey Marriage Compatibility
Monkey loves the thrill of being around other people, while Sheep enjoys the comforts of home. Sheep can give Monkey a sense of security by creating a welcoming and attractive environment. You can also give them a sense of belonging and provide them with the love and encouragement they need on a regular basis. You'll give them the attention they want, but in a different way.
Problems in getting married, or your marriage? Understand the details better with your Marriage Horoscope.
Sheep and Monkey Social Compatibility
In the sheep monkey love affair, Monkey brings a sense of fun and optimism that Sheep can sometimes be lacking. This can bring up their happiness and even boost their mood for longer periods of time. This may gently nudge Sheep out of the home so much and give them the support to enjoy their time with Monkey and many others.
Sheep and Monkey Friendship Compatibility
Monkey often seems to be out and about with a large group of friends or acquaintances. Even so, when sheep-monkey lovers get together, you hold your partner's attention with your inventive ideas and wishes. You have a lot of things you want to do as a couple. Sheep understands how to entice their partner with activities that are appropriate for their energy level and sexual desires.
Sheep and Monkey Compatibility: Negative Traits
Sheep and Monkey Compatibility: Communication
Sheep prefers peace and security, but Monkey isn't going to let that stop him at home. They have the stamina to go anywhere they want. Not only that, but Sheep finds it difficult to keep up with Monkey in terms of where they go and what they talk about. It's not that Sheep is stupid or irrelevant; it's just that when they talk about Monkey's stuff, their partner wants to show off how much they know. It may be an accidental snub.
Sheep and Monkey Compatibility: Financial
Someone has to take responsibility or make a budget in the sheep and monkey marriage compatibility. Sheep is not the only one who can jeopardise financial stability; Monkey enjoys gambling with your money in the hopes of becoming rich and earning quick wealth.
Talking about quick wealth, you may want to have a look at our Nifty Predictions for the day.
Monkey, like Sheep, is obstinate. Sheep is more likely to walk away from a confrontation and internalise the issues or to respond passive-aggressively to their partner. Monkey wants to be the controller because you think you are right or know everything about the subject at hand.Sheep may be quiet and enjoy it when Monkey is in control, but they don't like it when they don't have a say. The partnership will end if there is no two-way sheep with monkey contact or the opportunity to reach an agreement on an equal footing.
Summary: Sheep and Monkey Compatibility
Since you both enjoy having fun and being imaginative, sheep monkey compatibility lovers have the potential to be a great couple. You want each other to be happy, and you'll work hard to make that happen. You are not only comfortable in your own skin, but you are also open to new experiences that can broaden your horizons and bring you closer together. You need to work on stability if you want a good sheep and monkey compatibility and help in Sheep's long-term and emotional support. You will find happiness for yourself for years to come if you can function as a team.
Rat-Rat Compatibility
Rat Husband and Rat Wife
Born under the same animal sign, these two possess similar traits. However, they may fail to see eye to eye sometimes, especially if one of them is a bit too much for the other. For example
Read More..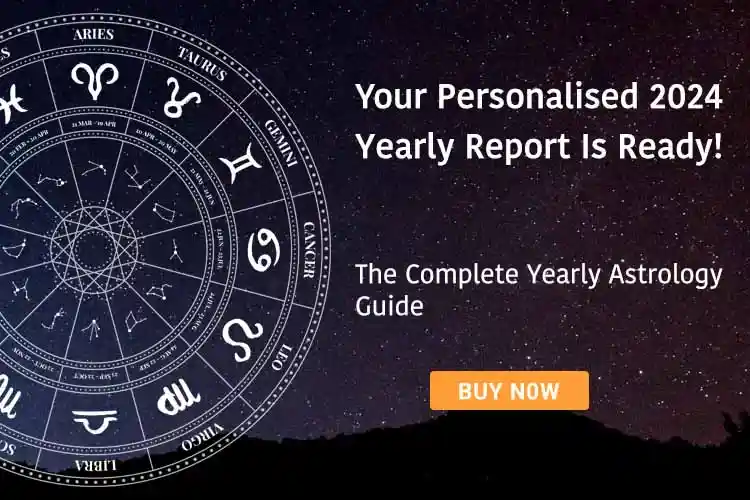 Share Your Problem, Get Solutions